Properly chosen fertilizers for roses allow you to achieve lush and long-term flowering of the crop. About what fertilizers for garden roses will be needed for application to the soil in the spring, and which will be useful for foliar feeding in the summer, you can read in this article. Provides basic information about what kind of organic and mineral fertilizers are recommended for this crop in the garden. From the proposed list you need to select the appropriate feeding. After reading this material, you can find out what fertilizers are needed for roses and how to properly distribute their use throughout the growing season of this crop. Remember that it is necessary to use fertilizer for roses in the garden while observing the rules of personal safety. Many dressings and fertilizers for roses can be potentially dangerous to human health. Use protective equipment for breeding and application.
Organic and mineral fertilizers for flowering roses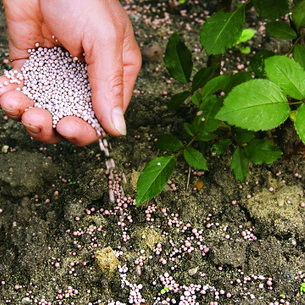 The main organic fertilizer for roses: fresh and half-burnt cow or horse manure, dry bird droppings, albumin, biohumus, as well as compost, bone meal. Dead manure is good to use as mulch after spring pruning. Fresh manure in its pure form is not used, it is used fermented infusion for liquid and foliar fertilizing when diluted with water 1: 10.
Garden compost is used as mulch (spring) or as fertilizer (in summer) after the first flowering (with one shovel for a bush). Chicken droppings can be applied dry (sprinkled and put into the soil) at the 50 standard g / m2 or make an infusion (1 is a part of the dry manure on the 20 parts of water). Norm of watering 3 l per bush.
Mineral fertilizers for roses are divided into natural inorganic (ash) and produced by chemical means. Wood ash contains potassium and magnesium. It is sifted and used in dry form (200-300 g / m2) with embedding in the soil or preparing an infusion for foliar dressings: 200 g pour 2-3 l of hot water over the ash, insist day, periodically stirring, drain and drain, strain it, stagnate, stagnate, drain, stagnate, stagnate, stagnate, drain, stagnate, stagnate, stagnate, drain, stagnate, drain, stagnate, drain, stagnate, drain, stagnate, drain, stagnate, drain, stagnate, stagnate, drain, stagnate, stagnate, drain, stagnate, stagnate, stagnate, stagnate, stagnate, stagnate, stagnate, stagnate, stagnate, stagnate, stagnate, stagnate, stagnate, stagnate, stagnate, stagnate, stagnate, stagnate. water to 10 l. The precipitate is not used.
Mineral fertilizers for flowering roses contain elements that are quickly absorbed by plants, but they can be dangerous for living organisms in the soil. Mineral fertilizers are simple and complex. The complex mineral domestic fertilizer Kemira 2 Universal contains nitrogen, phosphorus, potassium, as well as magnesium, sulfur and all trace elements. True, this fertilizer contains no calcium. The Kemira Universal fertilizer of Finnish production also contains calcium. Liquid fertilizers are used to quickly eliminate the lack of certain minerals. You should pay attention to the dosage, otherwise you can burn the plant. In the second half of the summer, nitrogen supplementation is stopped.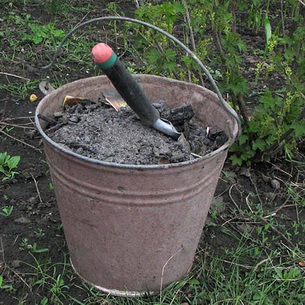 In August and September, fertilizers are used: "Kemira Autumn" or "Autumn" (Bui fertilizers), more often - just ashes.
Extra root and root top dressing of garden roses in the spring and in the summer
Regular dressing of roses in spring and summer guarantees a long period of lush flowering with constant budding. After opening the roses, fertilizer should be sprinkled over the soil surface: ammonium nitrate or urea (20-30 g / m2) and mulch the roses with garden compost or rotted manure. This first root dressing of roses stimulates the growth of vegetative green mass. In May and July, I arrange a "complex lunch" for my plants. To feed garden roses in spring, add a Kemira Combi fertilizer at the rate of 200 g / l of water, that is, 2 g per barrel with a volume of 400 l and let 200 stand for an hour.
From the sun, the barrel must be closed. Then I add 200 ml of the "Shine" solution (dilution 1: 1000, as described, described in the instructions) and spend foliar feeding by sprinkling. Thus, the soil is colonized by bacteria, and the plants of the entire garden feed.
Such procedures can be carried out from the beginning of May, when the temperature of the soil rises to 7 ° C. It is necessary to conduct 2-3 such feedings. This is much easier to do if you use a special pump with a long hose and the corresponding nozzle. The pump is portable, not heavy, I put it on the ground, I lower the hose into the barrel, if necessary, transfer it to another barrel.
The advantage of this technique is that it is not necessary to lift heavy watering cans. This pump can also be used to spray trees. To bloom roses was abundant, at the beginning of budding I feed roses with phosphate fertilizer, for example, superphosphate, ash or extract from it.
After the first wave of flowering, I try to carry out a liquid foliar dressing of roses with mullein, bird droppings or green manure.
Proper dressing of roses during flowering
Proper fertilizing of roses in the summer is the timely introduction of nutrients for the rapid absorption of mineral elements. I prepare liquid fertilizer as follows: I fill 100 l capacity on 1 / 3 volume with fresh cow dung, add 1 kg of ash, fill it with water and leave for 5-7 days, from time to time I stir. Fermentation stops after the release of bubbles. Before use, the mullein infusion should be diluted with water 1: 10, bird droppings - 1: 20. This recipe has been tested by me for several years, it always gives an excellent result. Green fertilizer is easy to prepare.
Plastic barrel liters on 100-200 half or 2 / 3 filled with weed weeds or mowed grass, add a tablespoon of urea, pour water, without pouring up to the top 10-15, see. I tied the barrel with plastic wrap. After 10-14 days the fertilizer is ready, evidenced by the smell of fresh manure and the brown-green color of the fermenting solution.
With a solution in dilution 1: 1, it is possible to feed the roses during flowering, nitrogen fertilizer is applied, the soil is saturated with microorganisms and the soil is deoxidized.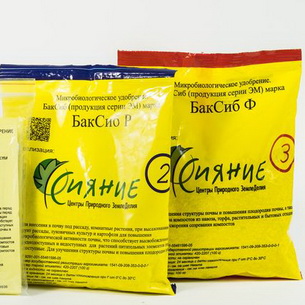 A rather sharp unpleasant odor of this fertilizer can be significantly reduced by immediately adding "Radiance" or "Baikal" microbiological preparations to the barrel. Since August, this fertilizer should not be used.
Sventovit preparation is very effective for prolonged flowering of roses, which is prepared from 11 extract of medicinal plants with the addition of mineral fertilizers, microelements, amino acids, phytohormones, vitamins and enzymes necessary for normal plant life. They sprayed the leaves and watered the soil.
In August and autumn, it is good to powder roses with ashes with subsequent planting and to apply fertilizers - potassium monophosphate or "Kemira Autumn". Mineral and organic dressing is best alternated.
SIMILAR ARTICLES: