For decorating office and home interiors quite often use a variety of floral arrangements. Nephrolepis are especially popular lately - homemade species of fern that can qualitatively highlight any stylistic orientation of the design. This original plant has a lot of not only decorative, but also more practical useful properties. Exquisite and attractive flower belongs to the group of decorative and deciduous and grows well in various conditions. It is used as an interior decoration in homes, apartments and offices, not picky about agricultural technology. Homemade fern nephrolepsis sublime occurs more often than other varieties, such as the Green Lady and Boston - this is due to botanical properties. Learn about the right care at home from this article. We also present to your attention numerous photos of nephrolepsis, showing high decorative properties of the plant: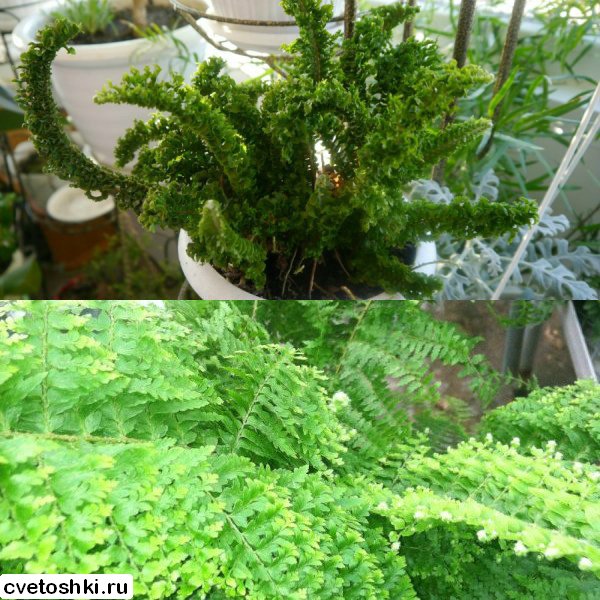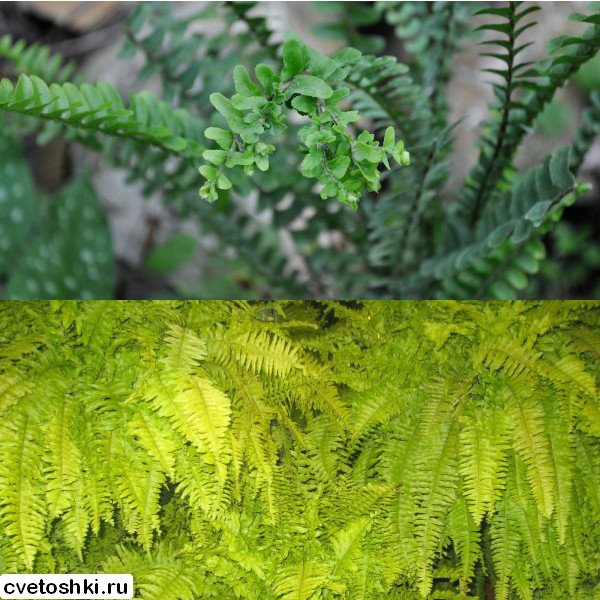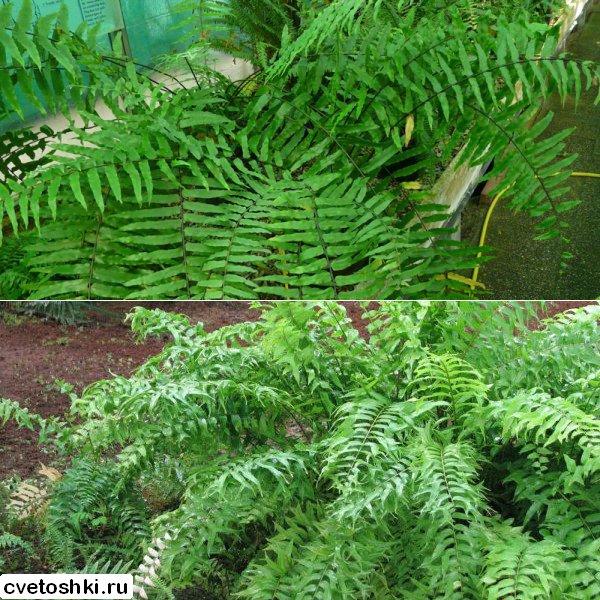 Quality characteristics of a presentable flower (with photo)
Confident, sprawling nephrolepis, photos of which can be found on the Internet, there are a dozen varieties of 3. These perennial home ferns are quite tender and have a number of useful qualities. The qualitative characteristics of this beautiful and presentable flower leave no doubt about the feasibility of growing it in modern rooms.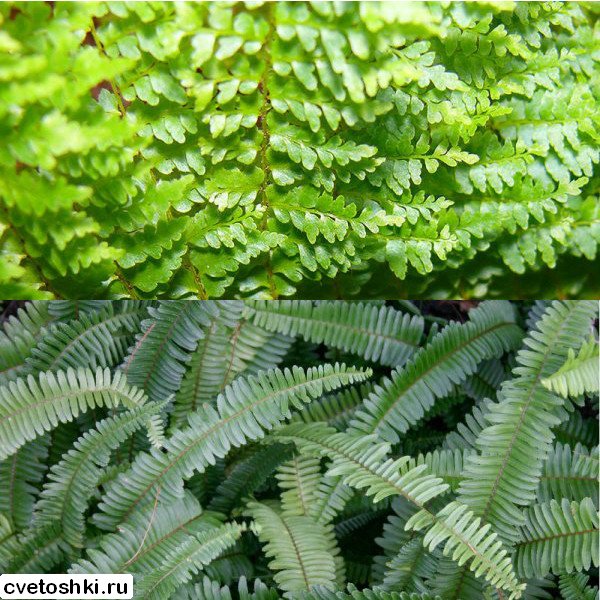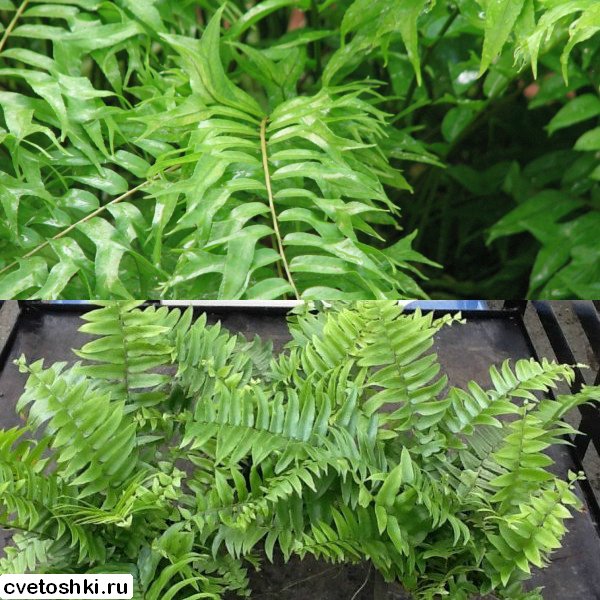 All xylenes and formaldehydes, released by finishing materials, furniture products, decorative elements, are effectively and qualitatively derived using these colors. Purification of air from harmful substances is one of the most important advantages of such a fern. In addition, allergic reactions to them are practically not observed, unlike other ferns.
Numerous flower growers and breeders separately respect this plant for the opportunity to experiment with different species. Due to the different types of crosses, new forms of flowers are constantly being deduced - with feather-separated, openwork leaves, which are called "Vayi". See examples of nephrolepsis selection in the photo.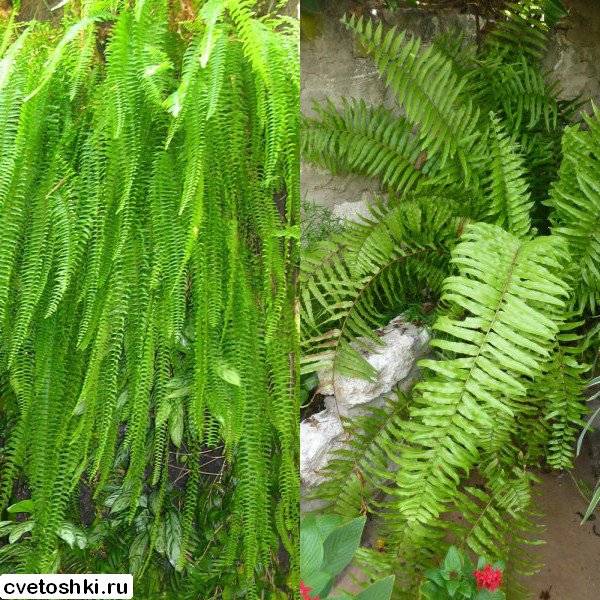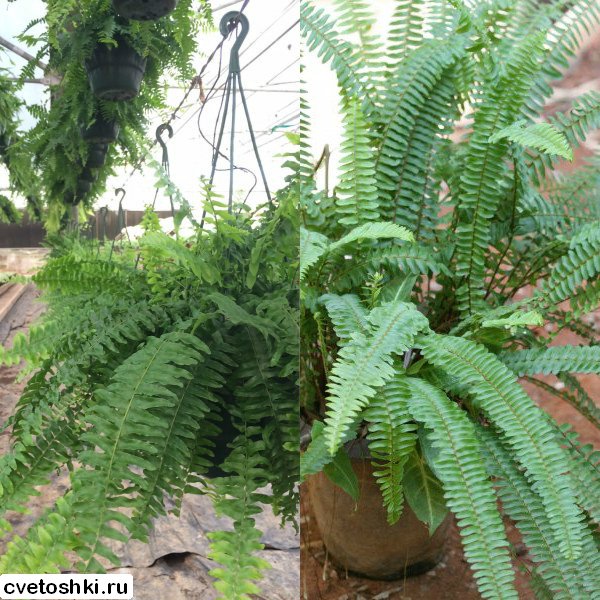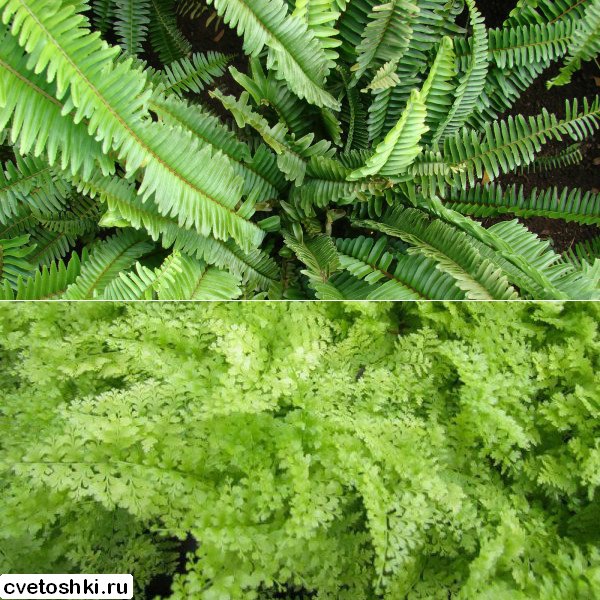 Peculiarities of growing nephrolepis at home
It is desirable that the flower was on a well-lit window sill, although it is quite unpretentious, even in conditions of aridity and low humidity. The peculiarities of growing nephrolepis at home include:
Temperature The plant does not accept sudden changes in temperature conditions. The optimal temperature indicators at different times of the year and at different intensity of irrigation - from 12 to 24 degrees with a plus.
Lighting. The flower loves light, but at the same time direct sunlight is destructive for it. In winter, additional lighting may be necessary.
Watering. In the summer, the plant must be watered with abundantly defended water, occasionally also sprinkling. At colder temperatures, watering is reduced, continuing to spray only if there is clearly dry air in the room. It is important to maintain the soil, not over drying and not overwetting.
Air humidity. Humidity should be high, and this requires frequent spraying in hot weather. There are also such options when plants are grown in special closed glass containers - jars, aquariums, and large bottles.
Feeding. From the very beginning of the spring period and until the early autumn the plants should be fertilized. Experts advise the use of fertilizers in half the concentration indicated by the manufacturers. Every week, mineral mixtures and organic matter need to be fed flowers during growth. During the period from late autumn through the winter cold, fertilizers are applied much less frequently - about once every three weeks.
Transplant. It is important to know that transplant nephrolepis is required annually. When the period of active growth comes, the planting should be done in early spring.
Flowers propagate by shoots, spores or divisions of rhizomes. The most popular option - the shoots that appear in the plant quite often. After receiving the escape, it is planted in a separate pot, only a little sprinkling earth over the top.
The deterioration of the appearance of a fern may indicate a negative impact of pests or a manifestation of the disease. When the leaves become pale with clearly visible burn marks, this indicates direct UV rays and the need to remove the flower in a large shade. In the absence of young shoots need to make a little more fertilizer. If nephrolepis leaves dry, it can also indicate sun exposure to the plant or excessive dryness of the air.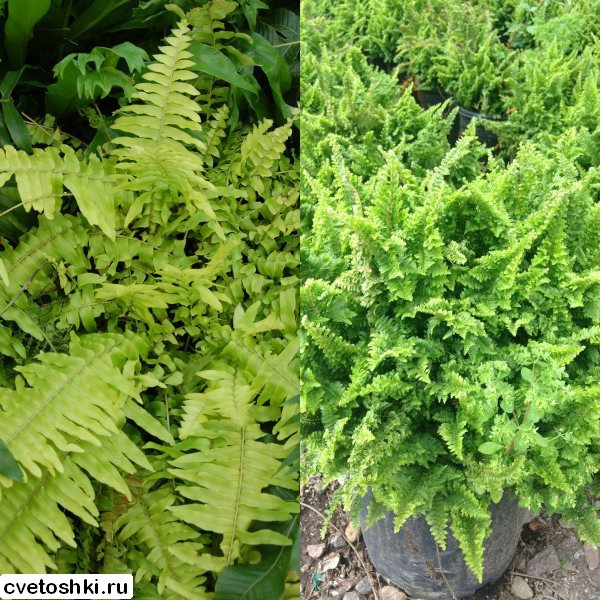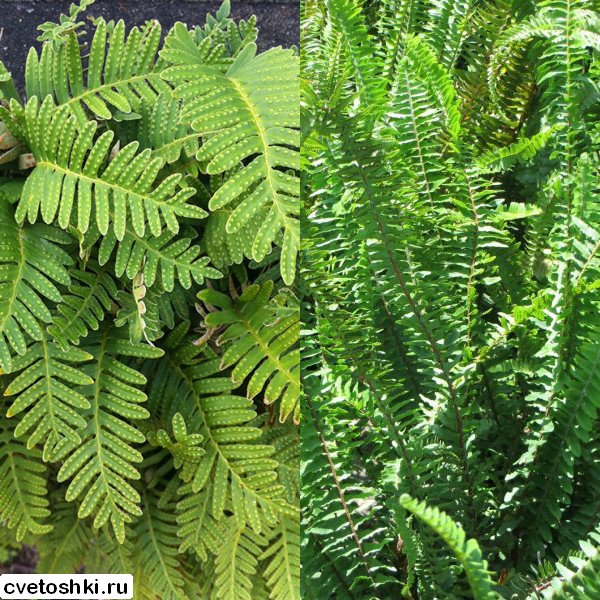 Variety of home fern varieties: Nephrolepsis sublime, Green Lady and Boston
Varieties of home fern allow you to choose for themselves the better, liked flowers for home or outdoor areas. A variety of varieties of nephrolepsis leaves a wide scope for the capabilities of the decorator and amateur grower. Among the main varieties include the following:
The most relevant and common option for flower growers is Nephrolepis the Exalted. The plant has a short rhizome, from which emanate long curved leaves of a light green color.
Cardiac - has upward-growing, erect leaves. The rounded segments on the leaves of the plant beautifully overlap one another - the original look allows the variety to be used to compile various decorative bouquets.
One of the subspecies of the Sublime is Nephrolepis Boston. This is a fairly popular flower with twisted, wavy leaves.
Nephrolepis xiphoid is designed to decorate large rooms. The length of its leaves can reach the mark in 2, 5 meter.
An attractive herb is Nephrolepis Green Lady. Its rhizome is located vertically and with the help of leaves a soft arc is formed with a bright fountain of green "plumage".
Any plant varieties may be susceptible to attacks by spider mites, mealy worms, scutes, whiteflies. It is very important that the nuance that the flowers of nephrolepis are sensitive to chemicals of different types. Therefore, as insecticides, it is desirable to use soap, vinegar, alcohol.