Distilling hyacinths at home is a great way to present an exquisite gift in March 8 to mother, grandmother and daughter. Hyacinths are one of the most beautiful spring flowers that we can encounter in our gardens. However, not everyone knows that we can easily prepare and bring these plants to flowering in our homes. This will allow us to surprise our guests with the beautiful flowers of hyacinths on our window sill, which look even better in a decorative pot or container than on our spring garden bed. In addition, such bulbs we can bring to bloom even in winter, when you can only dream of flowers in the garden. How to do this you will learn in this article.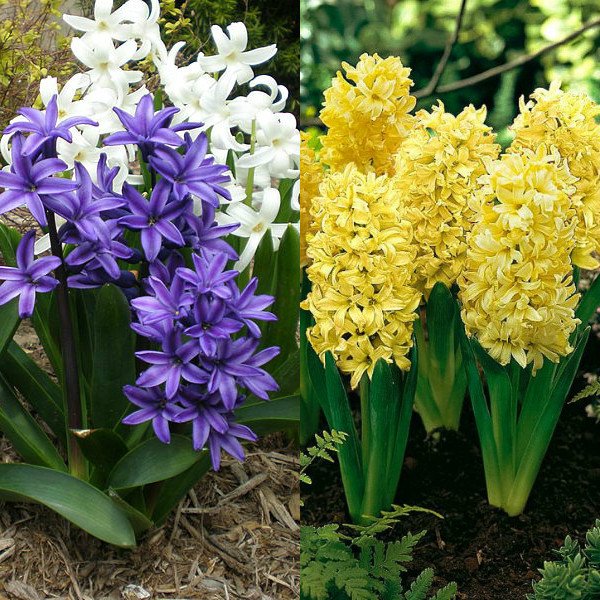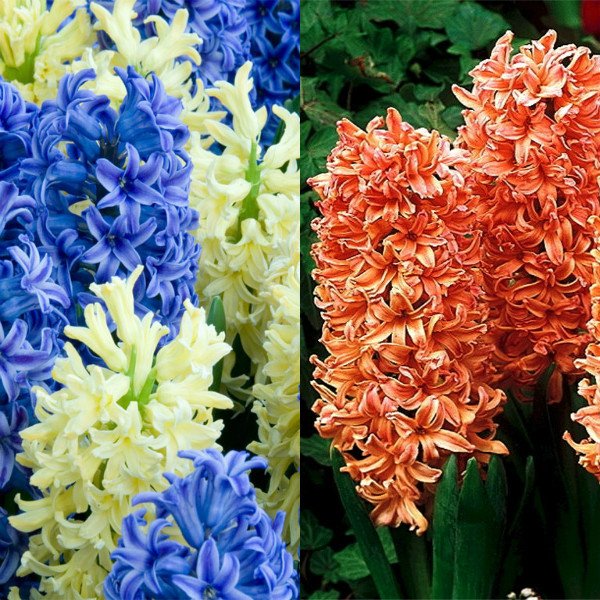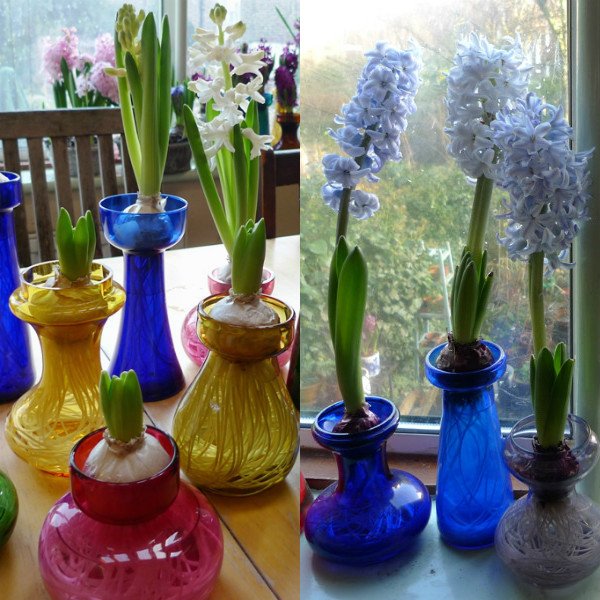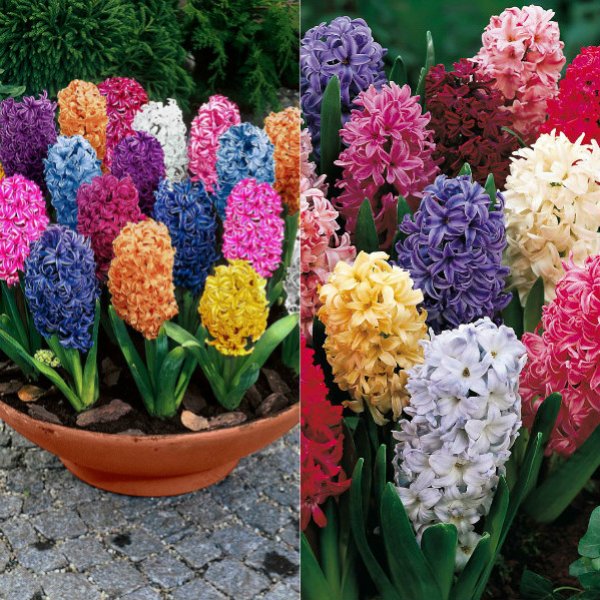 Forcing process - what is it?
The process of forcing a bulb to bloom at home in a potted house is called "Speeding up" (this is one of the methods used in gardening aimed at accelerated flowering of ornamental plants). Every florist must know what it is. Year after year, this procedure is becoming increasingly popular, especially among the residents of the blocks, who cannot boast of their gardens, and would also like to bring some spring into their lives. In a nutshell, this procedure involves cooling the bulbs, then elevating them to higher temperatures, where they will begin to bloom. Due to the location of the roots at a lower temperature, it undergoes the same processes as in winter, while their growth and placement in the container, after a period of rest, stimulate the growth of the plant and flowering.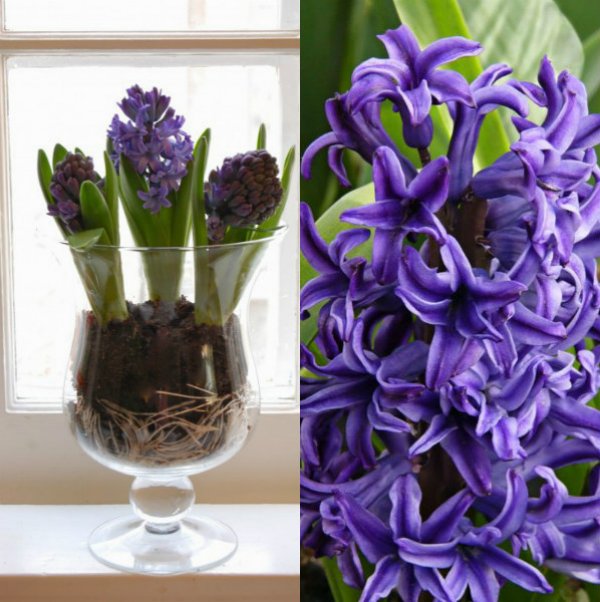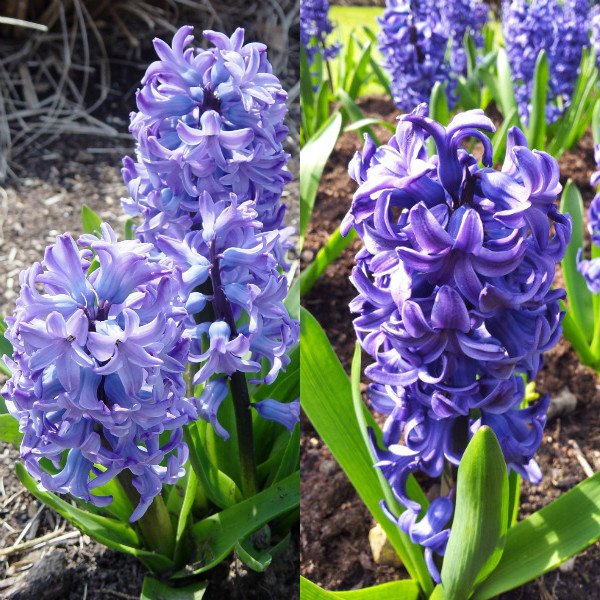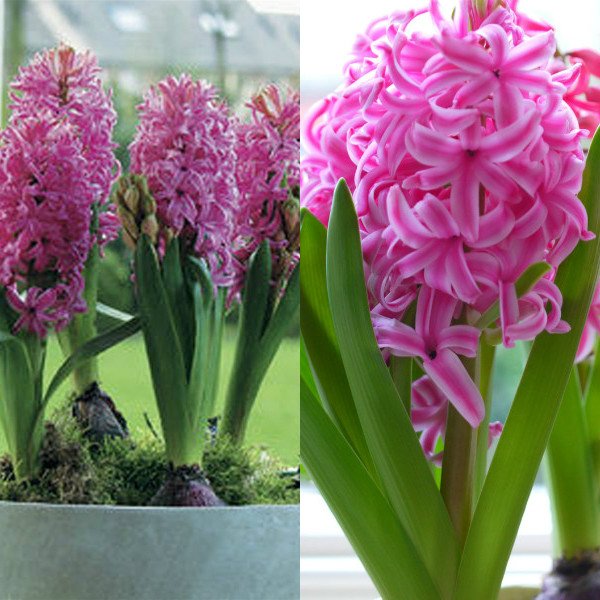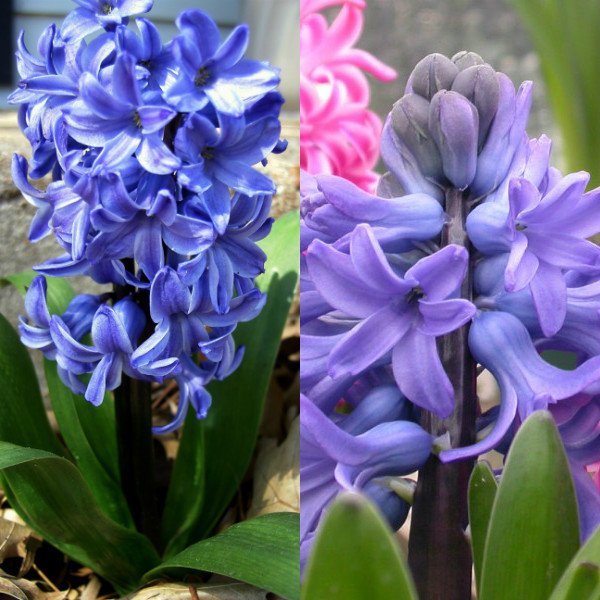 Distillation of hyacinths to 8 March begins in January (with photo)
Distillation of hyacinths to 8-March should be carefully calculated according to the timing of flowering. It usually starts in January (first half of the month). So let's do the preparation of the onions. If you want to have flowering hyacinths in January-February, then the whole process must begin in September and early October. It is then that we choose a healthy, not beaten and rather large onion, which we place in a dark and cool place. The temperature should not exceed 9-10 degrees, but at the same time should not be lower than 6 degrees. The best place is the basement, where, in addition to the appropriate temperature, as a rule, favorable humidity also prevails. So from the stored bulbs after 10 weeks, small, white roots should appear gradually. This is exactly the time when we should start planting our flowers. Look no photos grown by forcing at home hyacinths - the beauty of flowering, they are not inferior to the street: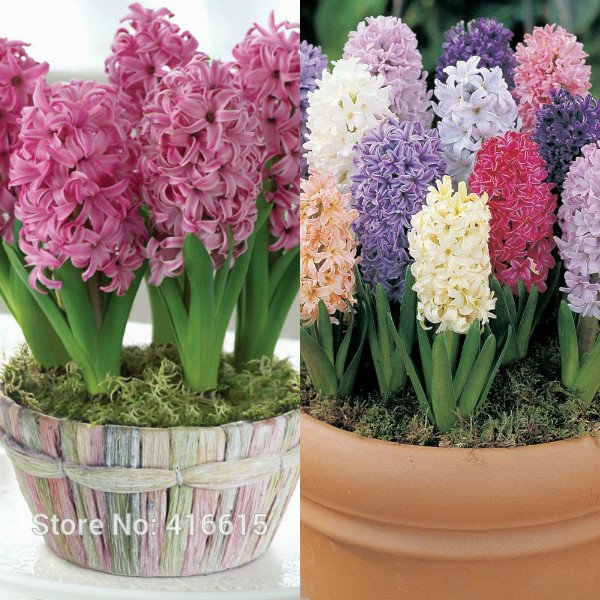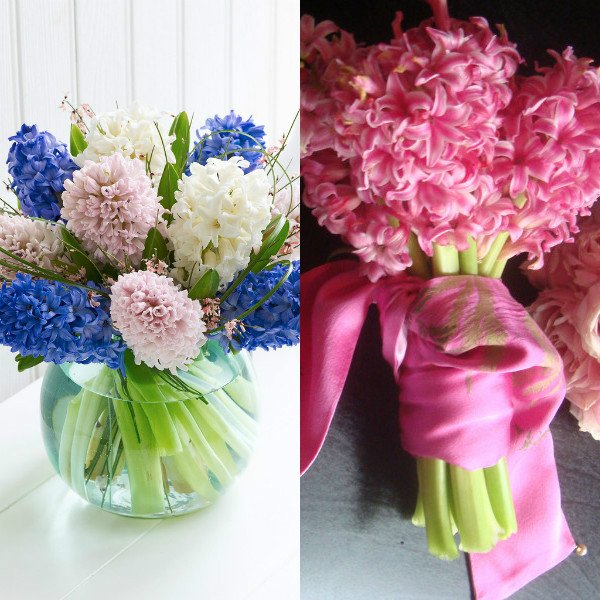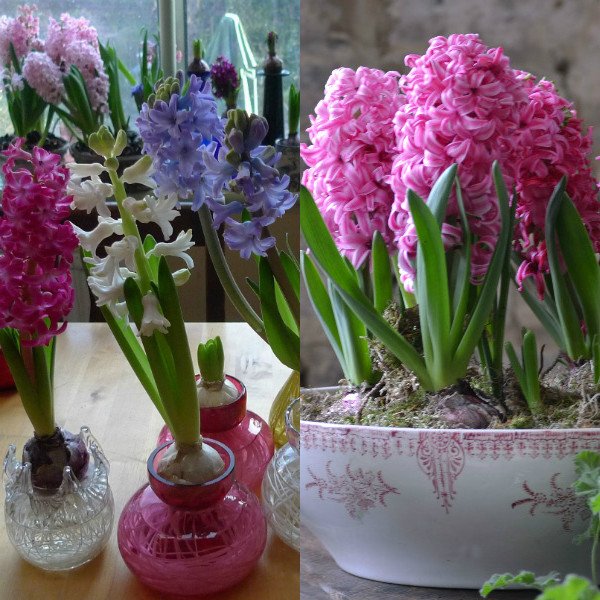 Containers for hyacinths can be completely any. Beautifully look like small pots in which only one plant blooms, as well as wide and flat dishes, in which we can plant several at the same time, which during bloom will remind spring mini-rabatku. A very modern method is also the cultivation of bulbs in glass, transparent vessels, which instead of earth are filled with water, where, in addition to the flower itself, its long, white roots are also decorated.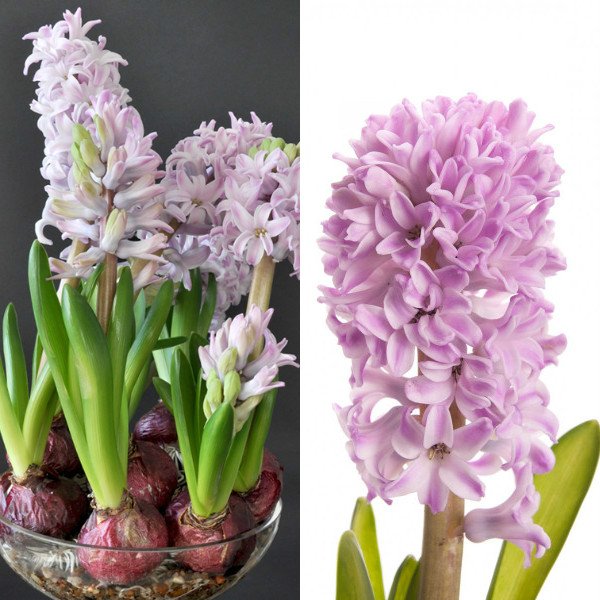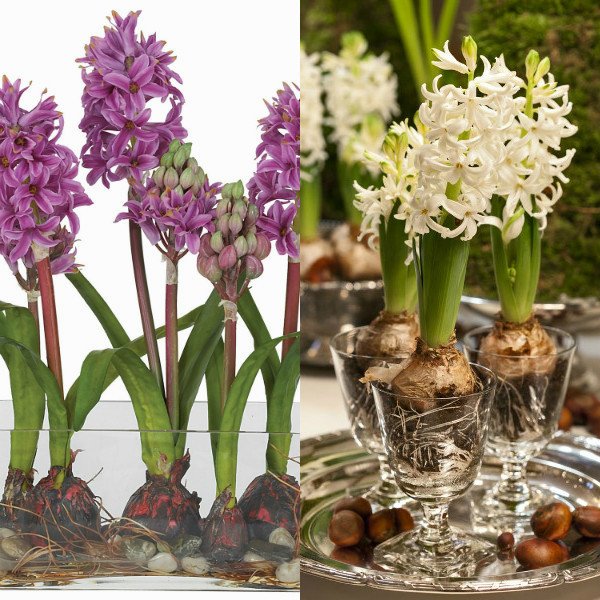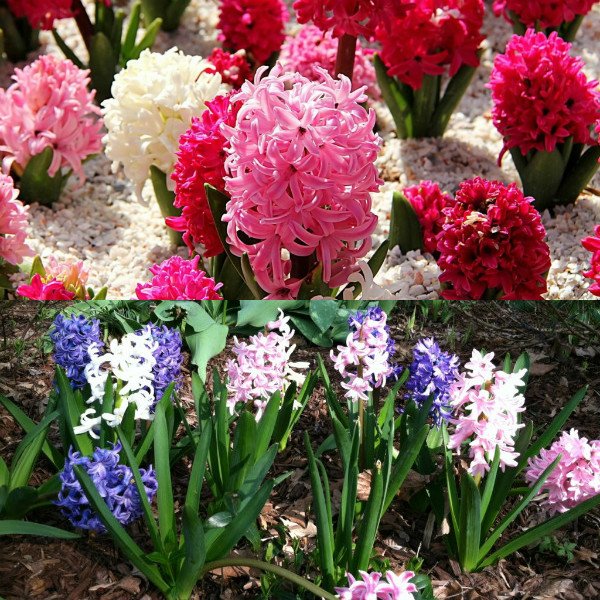 If you decide to grow hyacinths in containers, you should install them in a place with a lot of light. The temperature should not be very high - no higher than 20 degrees. After flowering, it is necessary to remove the dry parts of the plant, but still leave it in the container, for a while, until all the above-ground parts dry out. Only then can we pull them out and store them in a cool, dark place until autumn and plant them in the fall in the fall. Rather, there should not be such that some roots are used several times in a row.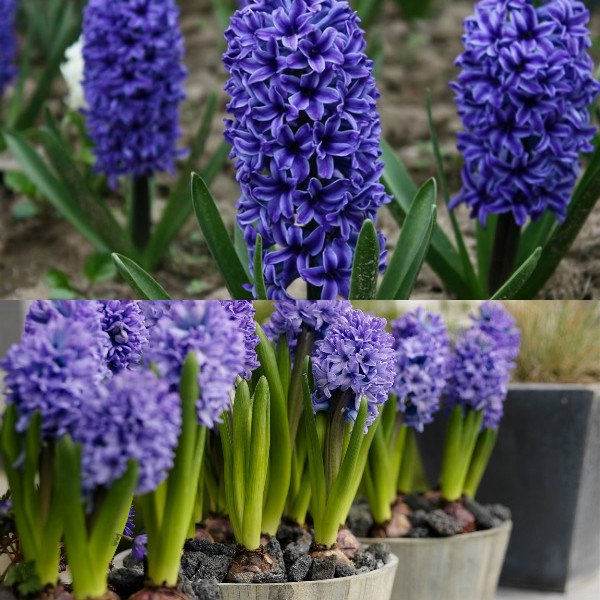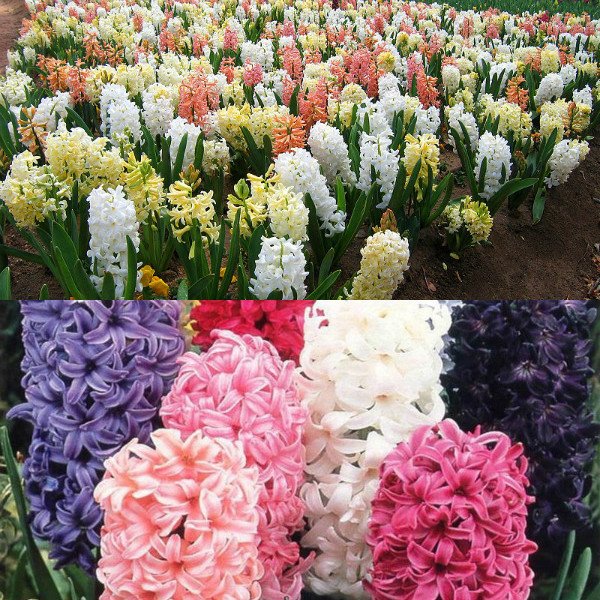 In addition to hyacinths, in a similar way we can bring to bloom many other plants. The most common tulips, crocuses and daffodils, but also other onion plants. Such compositions in very early spring can be found in many garden stores and supermarkets.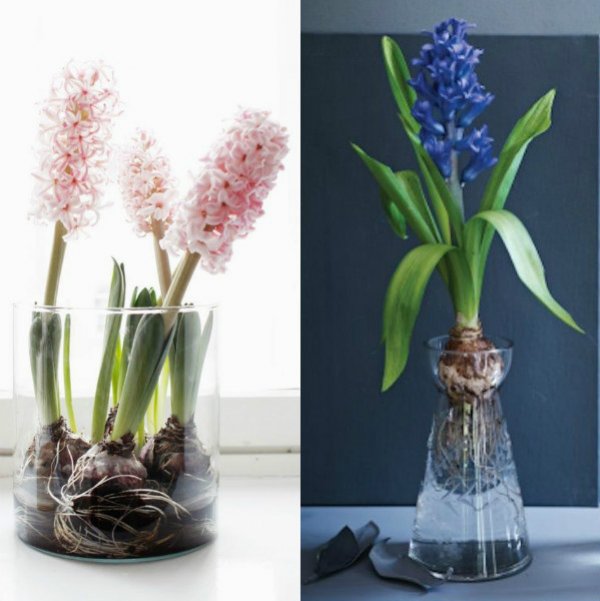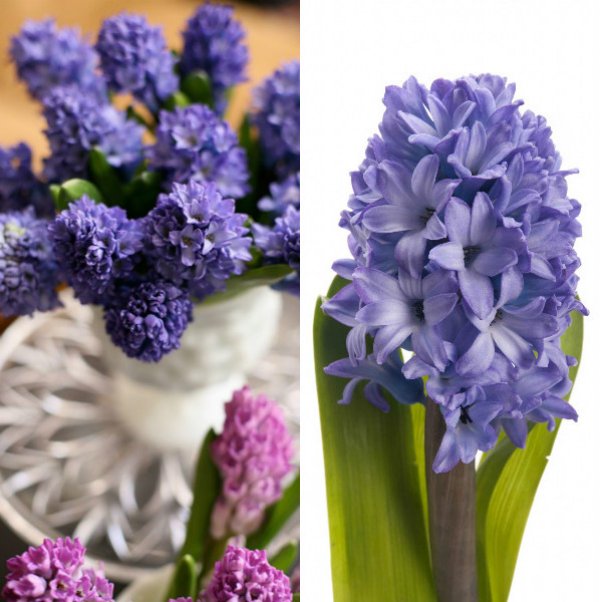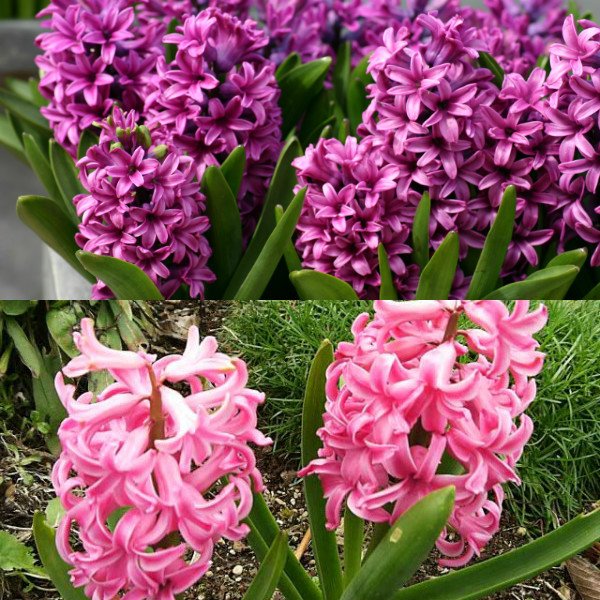 SIMILAR ARTICLES: