One of the most popular representatives of the modern flora is Lisianthus - this flower in ordinary home conditions reaches a height of 45 centimeters, and growing in the wild, it can reach 70 centimeters. Flowers lisianthus or eustoma are plants with long, moderately branched stems and ellipsoid green-bluish leaves. During flowering, they look original and attractive - blooming flowers are simpler, smaller (cup-shaped or bell-shaped) and large, bright, similar to a real rose. Colors range from white and apricot to purple and violet hues. Often the color of the bud is diluted with a colorful border. In bouquets, the Irish rose looks presentable in all its glory, and its cost is quite high.
Growing lisianthus from seeds at home allows you to create a unique decoration for the apartment and office. Planting and maintenance should be carried out according to certain rules, which are described in this article. Be sure to look at the photo Lisianthus flowers with different types of petals coloring: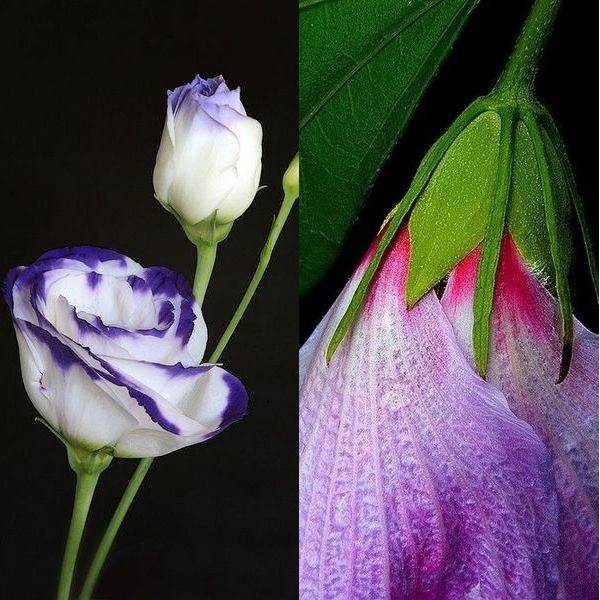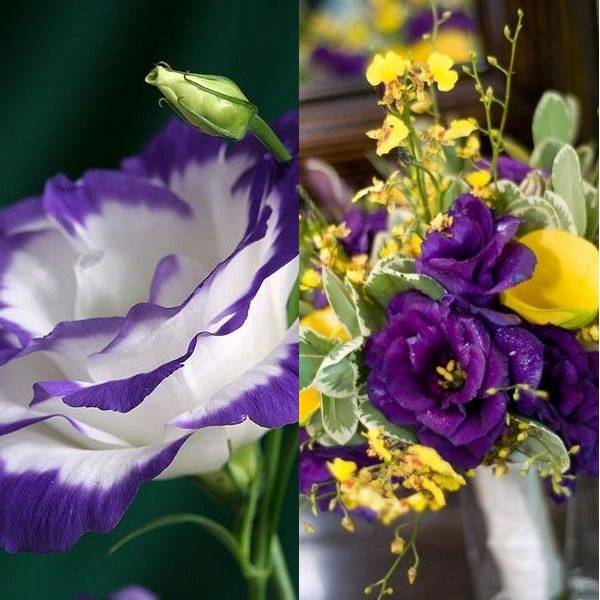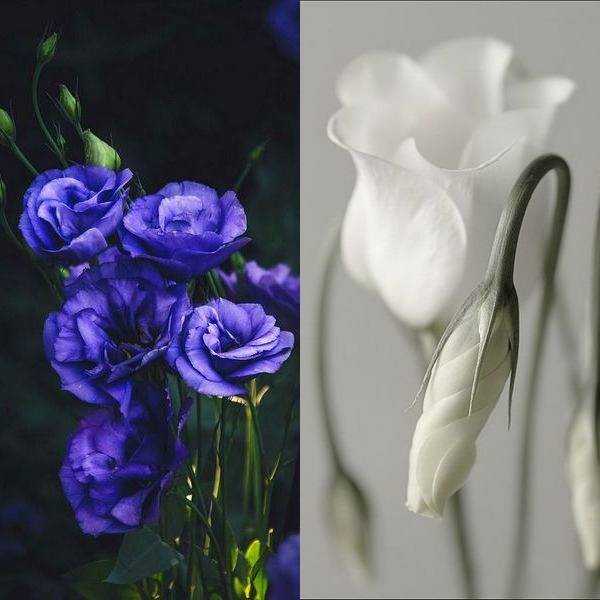 Lisianthus flowers - an organic decoration for home and celebration (with photos)
The homeland of eustoma, belonging to the gentian family, is Central America with its humid, warm climate. If earlier Lisianthus flower seeds were available only to professional growers, now now any of its varieties can be purchased at every flower shop or on a specialized website. In fact, lisianthus flowers are an organic decoration for any celebration and interior of the house. Look at the photo flowers lisianthus in various applications: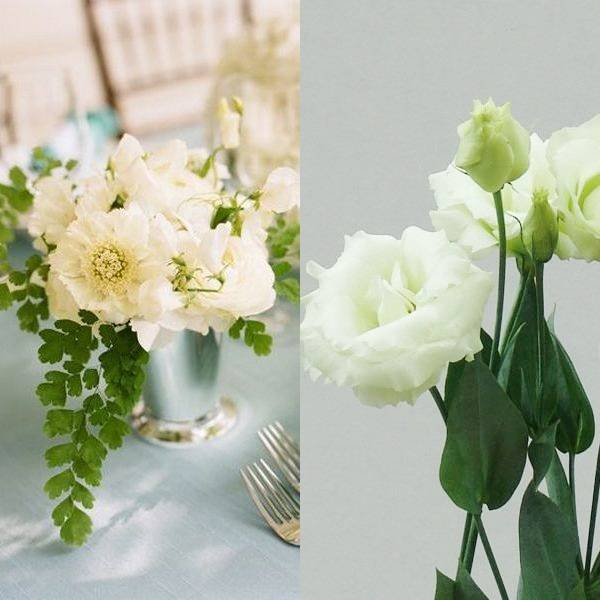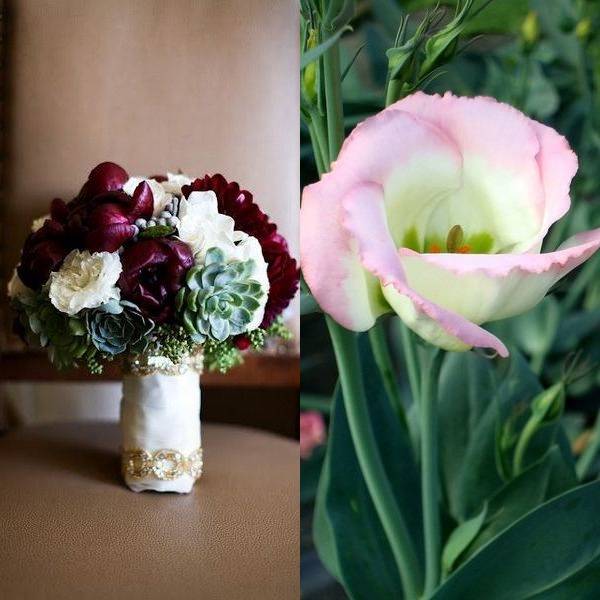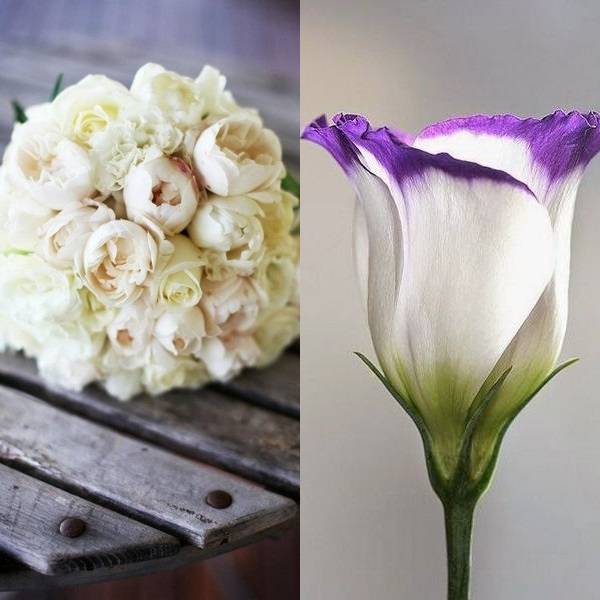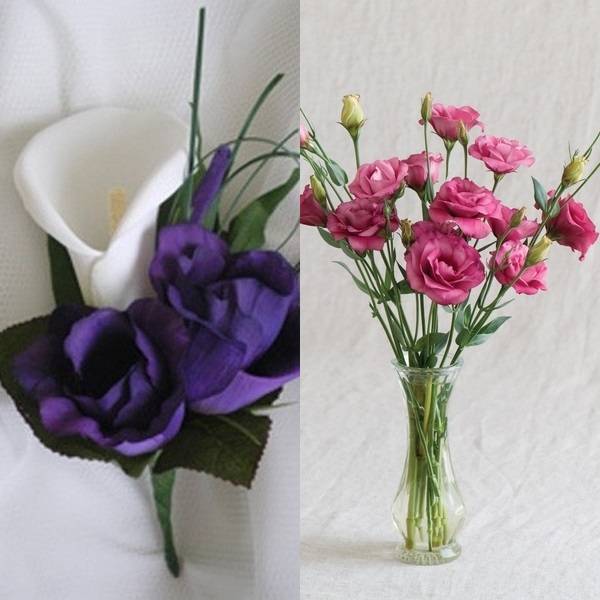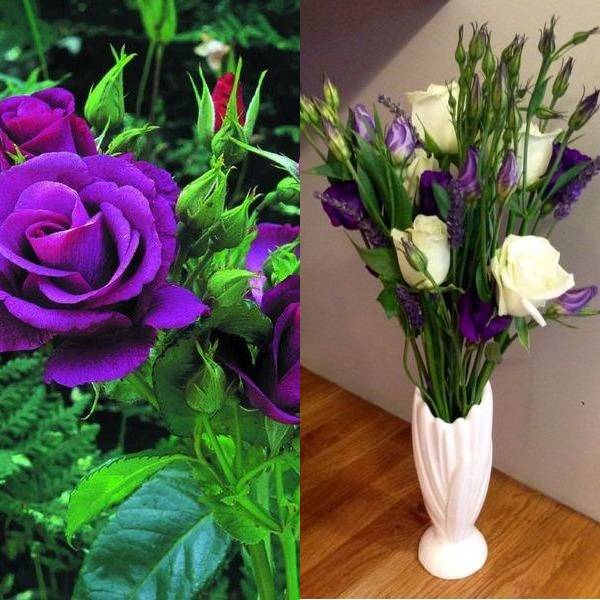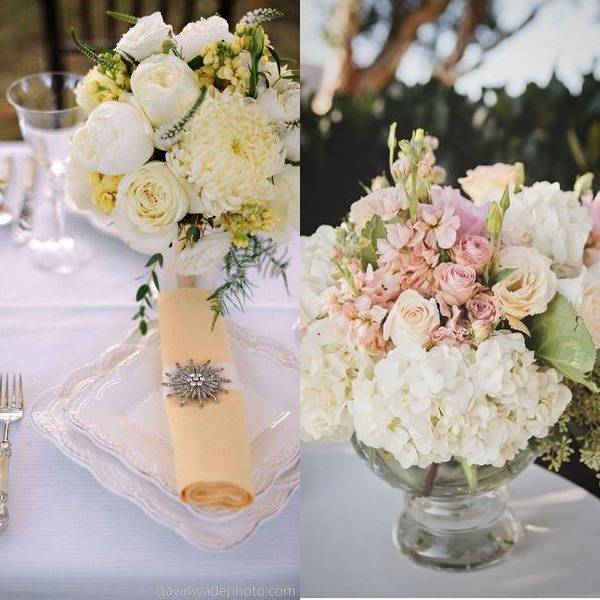 If you wish to purchase any particular sort of flowers, you can consult with experts or view photos of Lisianthus on the Internet with the names signed under them. It is worth considering the moment that for home business growing different varieties of these bright, non-standard representatives of the flora can be a real find in financial terms. Low-growing varieties are used as decorations of the pot type, tall ones - for making bouquets.
Compositions of such bright, original flowers often serve florists as interior decoration and decoration elements at various celebrations. In the wedding bouquet Lisianthus can also play an important role.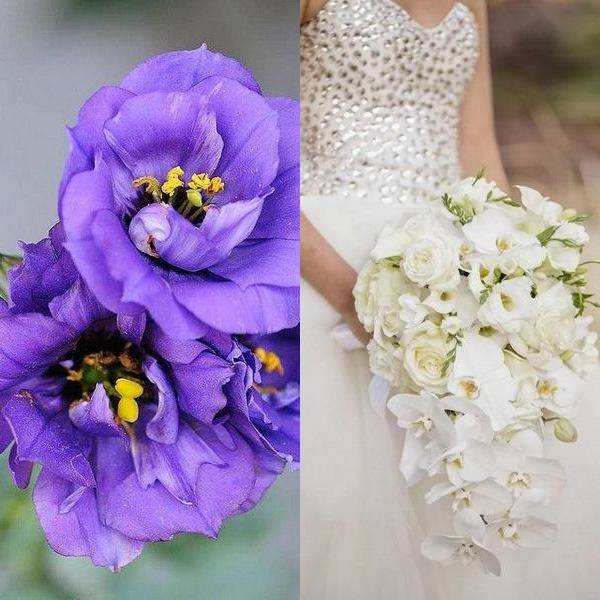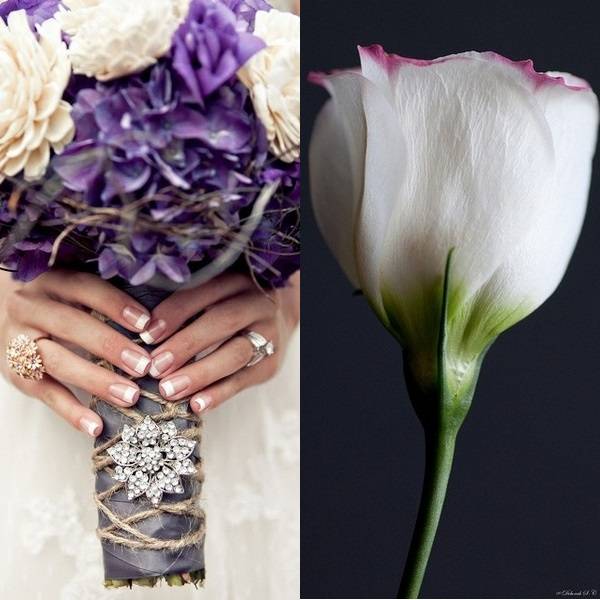 Basic principles of growing lisianthus from seeds at home
Nowadays, cultivating lisianthus from seeds at home can be considered an easy enough process if everything is done clearly and competently. Other types of breeding in practice are less effective and not as successful. The basic principles include meeting deadlines for planting and subsequent watering.
The result of pollination are boxes with a large number of seeds that have high germination rates. Seeds are sown between February and August. Superficially distributing seed particles on a sterile substrate, they are determined under glass or film. The temperature of the air in the room for the first time should not exceed the mark in 25 degrees with a plus. Shoots can be observed already in ten or twelve days, and as the seedlings grow, they are gradually adapted to the filmless content.
Approximately on 6-8 the week after sowing the plants are picked. After this procedure, the sprouts are once again picking on 5 pieces in special pots for seedlings, shading, and the air temperature does not drop below 18 degrees. Slightly more mature flowers are transplanted into pots with a diameter of 10-11 cm, without disturbing the earthen room. Virtually any Lisianthus, the cultivation of which is carried out for a year (less often - two), does not need more transplants.
In any case, transplanting plants should be as carefully as possible, since the root system of eustoma is gentle and vulnerable. For the same reason, flower reproduction with the help of division is an extremely rare and most often not the best option. All resulting delenki roots in most cases are doomed to death.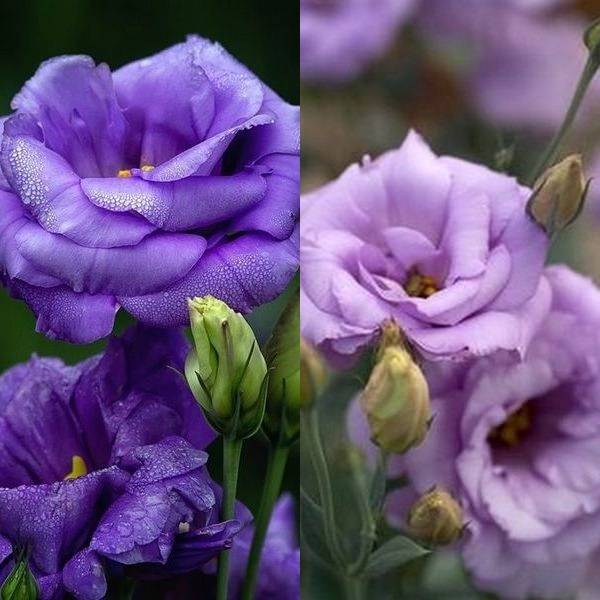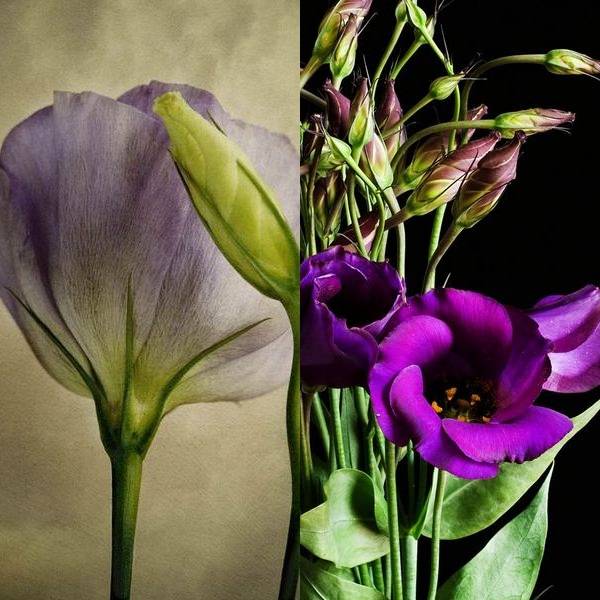 High-quality care for lisianthus
Bright, pretentious Lisianthus, the care for which requires compliance with certain rules, on the one hand is unpretentious. On the other hand, improper care for lisianthus can lead to the most undesirable consequences. The main points of growing ornamental plants are:
Location. It should be a cold place with a bright enough and at the same time indirect light. Indoors, it is advisable to place pots on the east or west side, and in the summer, warmer time, to take it out to the courtyard or to the balcony. Positioning them on the south side of the building, you need to ensure that the leaves do not burn the direct rays of the sun. The optimal conditions for the plant are modern greenhouses and greenhouses.
Temperature conditions In the period of winter dormancy plants need a temperature not higher than 12-15 degrees. All the rest of the time, the temperature regime must be maintained within 20-25 degrees.
Land. The plant feels great in well-drained soil, the level of which is pH 6,5-7. A purchased universal earth or a mixture of sand + peat + compost-sod-leaf earth can be used as a substrate.
Top dressing. The plant needs the necessary amount of phosphorus and calcium for its growth. During this period, as well as during flowering, Lisianthus needs regular feeding. For this purpose, it is necessary to fertilize the flower with complex mineral fertilizer weekly, but not more than the amount indicated on the package.
Watering. After the land is clearly drying out, the Irish rose is watered with soft, well-settled water. Watering is done abundantly, and in 15 minutes the excess water is drained from the pallet. It is extremely important not to allow overflow. Flowers are not needed in spraying, besides, when watering, it is also necessary to prevent droplets from falling on the leaves and the stem - this is fraught with unpleasant fungal diseases.
Many experts recommend adding lime and wood ash to the pot of soil. You can periodically loosen the top layer of soil.
In order to protect the lisianthus flowers from diseases and harmful insects, the plants are periodically treated with deltamethrin-based insecticidal agents. This will be a salvation from spider mites, whiteflies, thrips. And benzimidazole fungicides will help in the fight against white mold.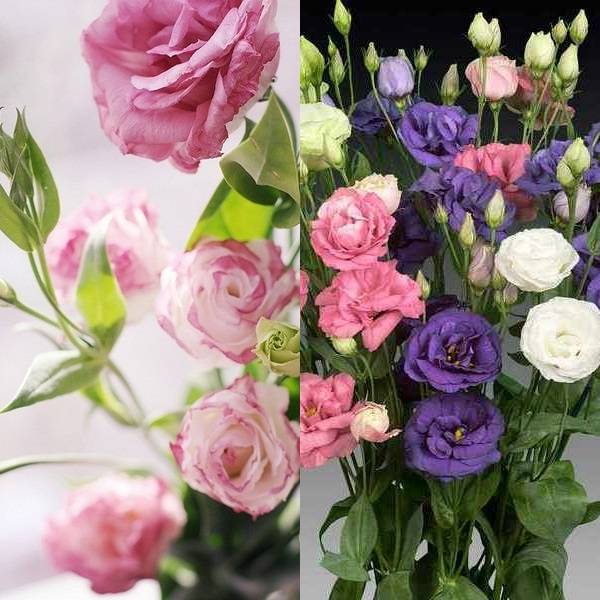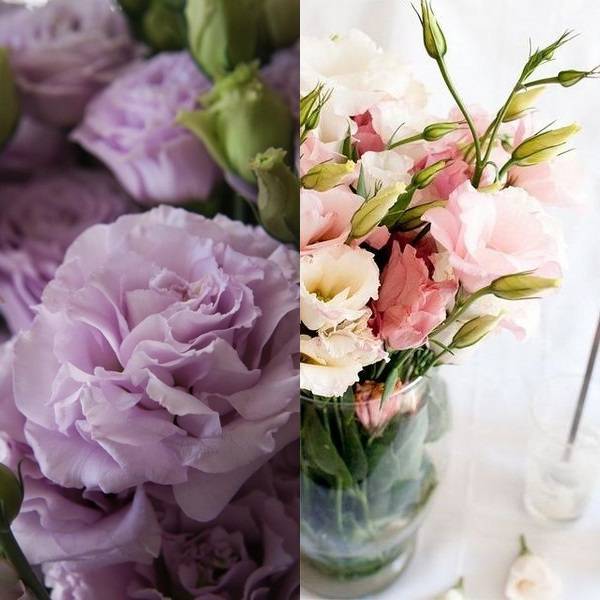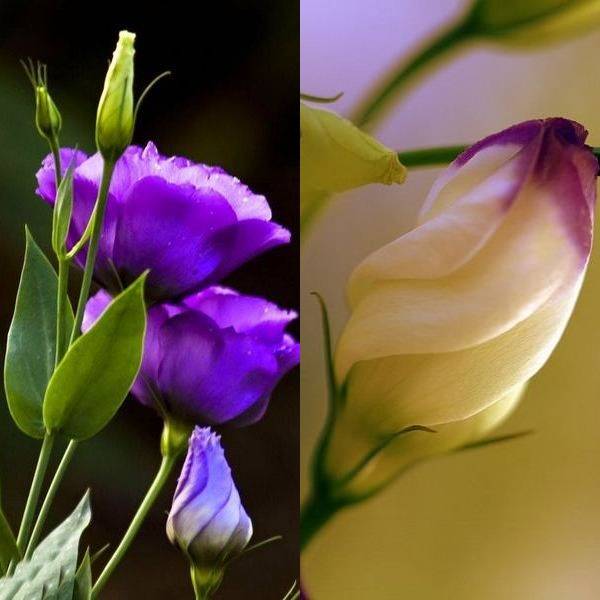 Variety of varieties - Lisianthus eustoma and others
Despite the variety of varieties, the most common types of these flowers are Lisianthus eustoma - a perennial plant with a height from 30 cm to 1, 5 meter. One and a half or two dozen bell-shaped flowers may form on one stalk. The diameter of each flower can be from 5 to 15 centimeters. Eustoma in many countries is the second name of an ornamental plant. Well, other cultivars deserve close attention.
Active, well-coordinated work of breeders around the world contributed to the emergence of a large number of varieties of this plant. The most popular varieties of this type include:
The F1 Mirage is one of the new varieties, with straight stems up to one meter high. Quite rare flowers with a diameter of 8 cm have the original color - white or with an amazing bluish border.
Echo F1 - plants up to half a meter. They have a lot of quality advantages - chic buds from 7 cm in diameter can be yellow, white, pink, lilac. Particularly attracted the attention of multi-color options or bordered pink and white. The early flowering of the Lisianthus at home and the long standing after cutting can also be considered worthy of the benefits of the species.
ABC F1 - plants up to one meter high, cut off are long enough. The buds with a diameter of ten centimeters have a variety of color variations - from yellow and white to dark purple exotics.
Matador F1 - unpretentious plants up to 20 cm with large flowers bordered with blue, pinkish or white shade. They are considered the best option for growing in pots, used for the decoration of gazebos, balconies, open spaces.
F1 Mellow - plants whose height is not more than half a meter, attract attention with a diameter of flowers up to 12 cm and silk petals. The main advantages are early flowering time, drought tolerance, long standing after cutting. Wide range of colors petals.
The main classification of plants is made according to the series of terry and non-terry plan. These flowers are popular all over the world, allowing you to create vivid live pictures on balconies and window sills. Lisianthus for cutting is grown in greenhouses and greenhouses, after which it is sold in bright, original bouquets.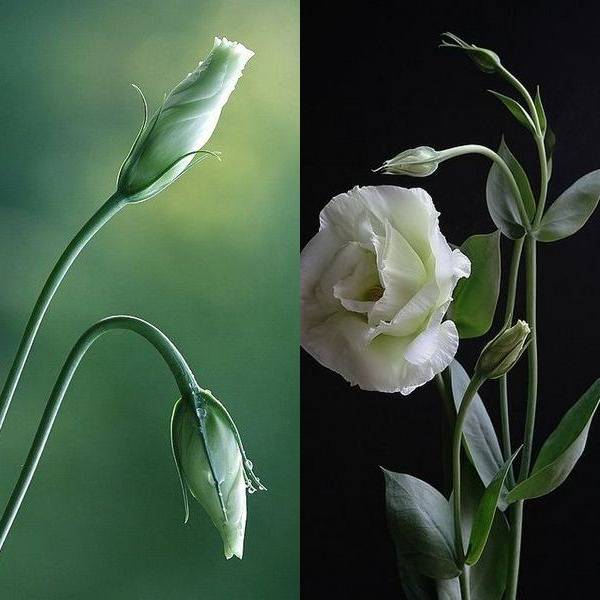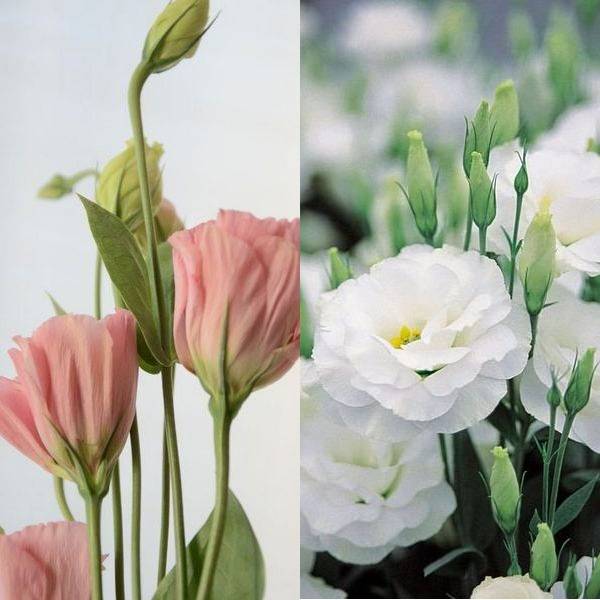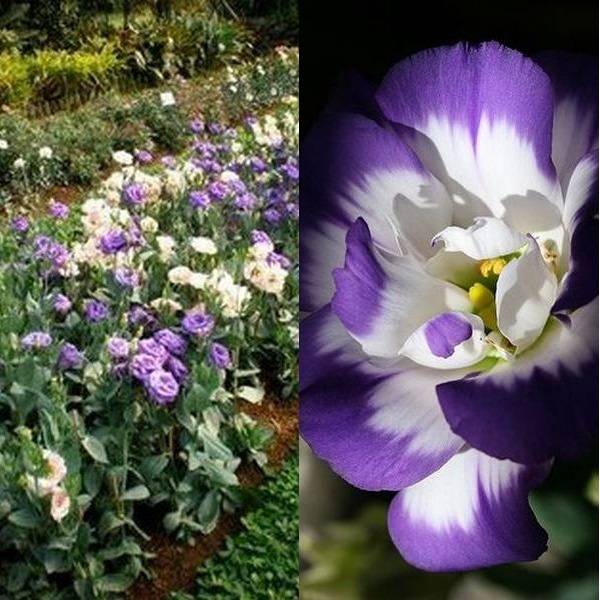 SIMILAR ARTICLES: