Magnificent petunias with their variety of petal colors are the most favorite plants for decorating balconies, loggias and garden plots. Seedlings of petunias in 2017 should be planted no later than March 21, since this is the time most favorable for planting such plants. In order to get strong plants, it is important to follow the rules of agrotechnology. If you do everything correctly and in a timely manner, then at the end of May juicy bright buds of the most incredible color will please the eye. For information on when exactly to plant seedlings of petunias in February and March 2017, and how to grow at home without loss of sprouts, described in this material from the video at the bottom of the page. In the meantime, look at the photo - what can be varietal petunias: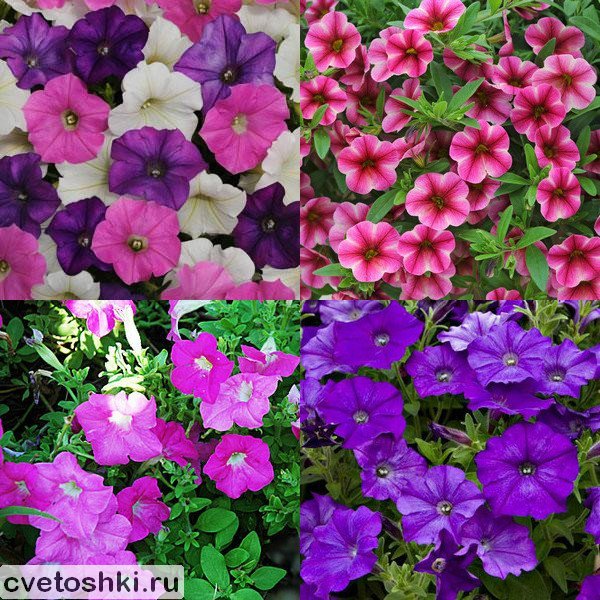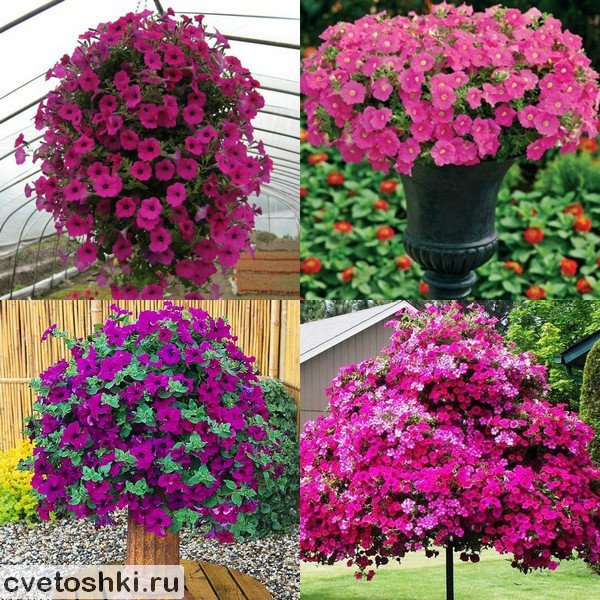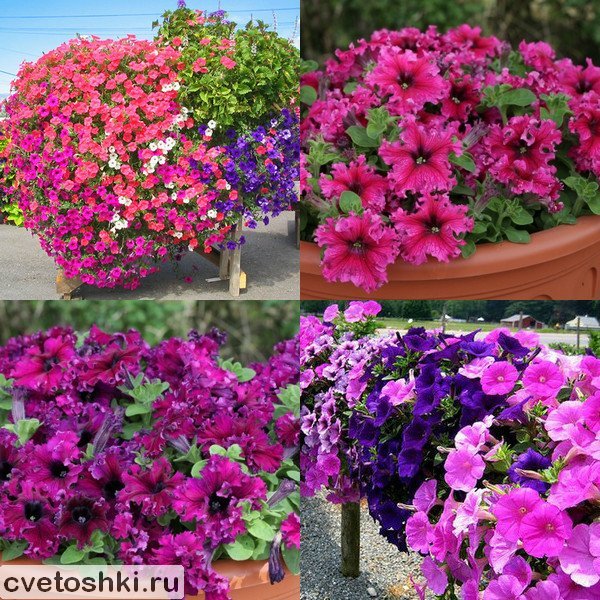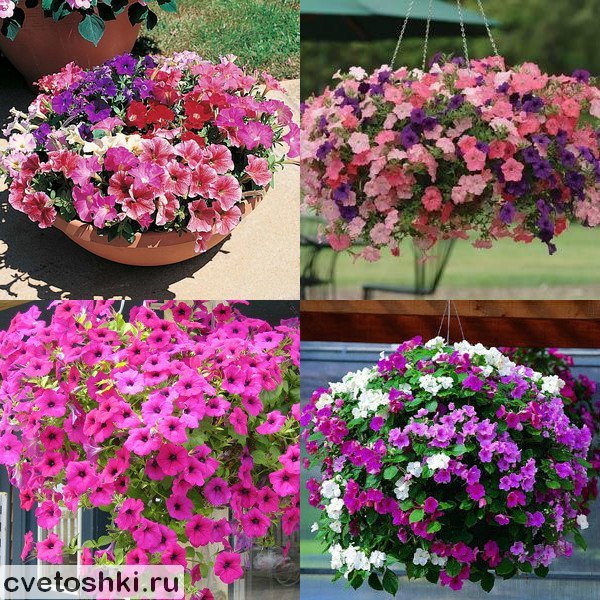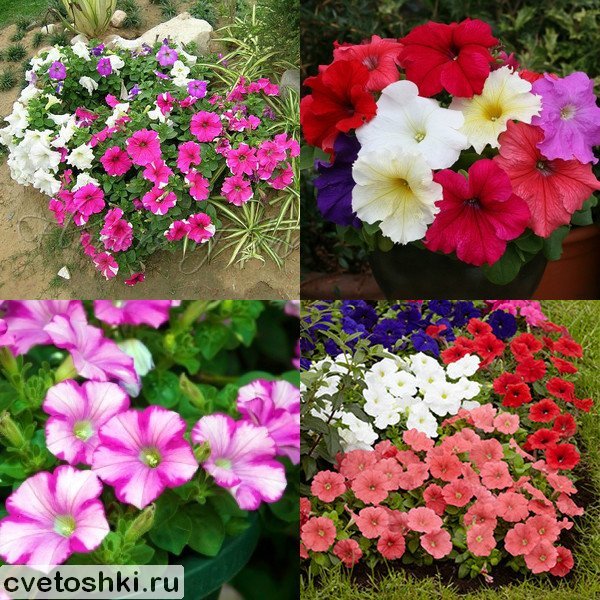 When to plant (sow) petunia on seedlings in 2017 year according to the lunar calendar
When the right time comes to sow petunia for seedlings at home - experienced florists know from their own experience, obtained in certain climatic conditions. In some regions where there is an early spring and there are no return frosts, sowing is carried out earlier. In the event that plants are to be planted in the open ground not earlier than the second half of May, it is necessary to plant petunia on seedlings in February.
In the 2017 year, the lunar calendar can identify the following most appropriate dates for planting petunias for seedlings:
February: 24-29 numbers;
March: 1 - 5, 11 - 13, 16-17 and 21 numbers.
Sowing at a later date does not make any sense, because the plants will not have time to fully plant flower buds and it will be quite difficult to wait for flowering in this case.
Before sowing petunia on seedlings, you should prepare everything you need. This is a light structured primer, a special container with a transparent lid, a dispenser for watering, and, of course, bags with multi-colored varieties.
Please note that for landing on seedlings of petunias at home it is better to take granulated seeds. Yes, they are much smaller in the bag, but growing seedlings will be simpler. The fact is that the seeds of this flower are very small and it is difficult to evenly distribute them over the soil surface. As a result, dense shoots are formed that hinder the development of individual shoots. Regular thinning produces poor results, as the roots are inevitably damaged. Granular seeds give excellent strong seedlings and put off the need for picks at a time when the root system is sufficiently developed and will easily transfer the transplant. Look at the photo of home-grown petunias seedlings and examples of adult plants, and then we will consider in detail the process of planting: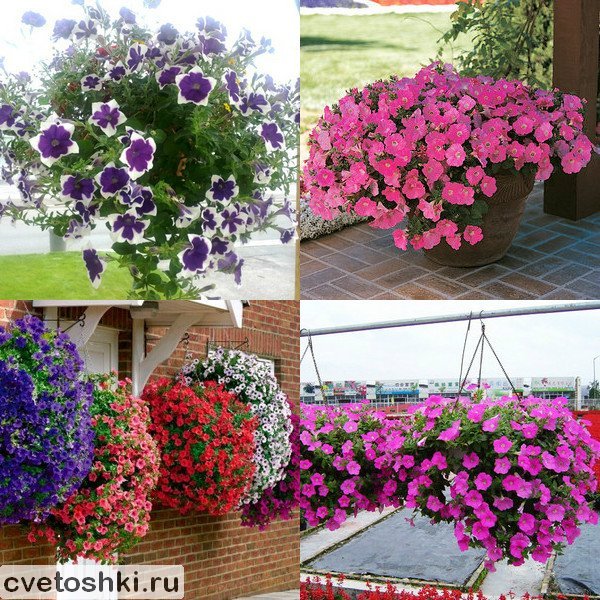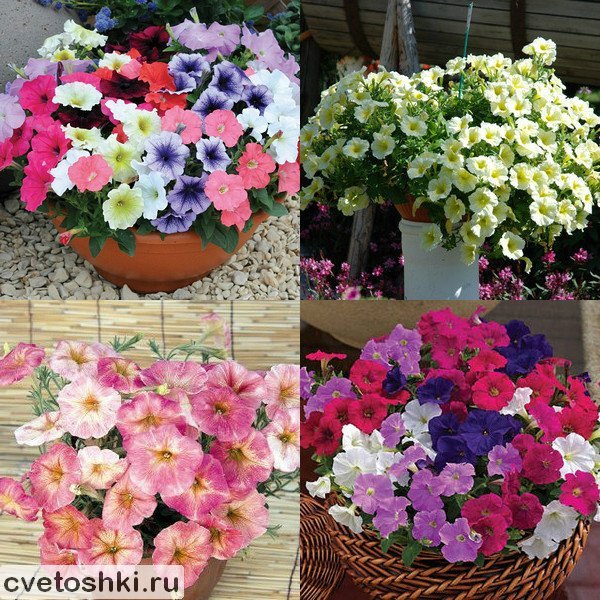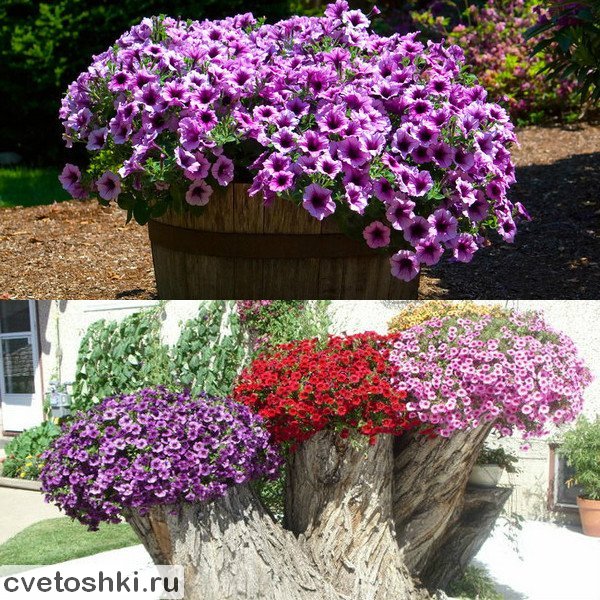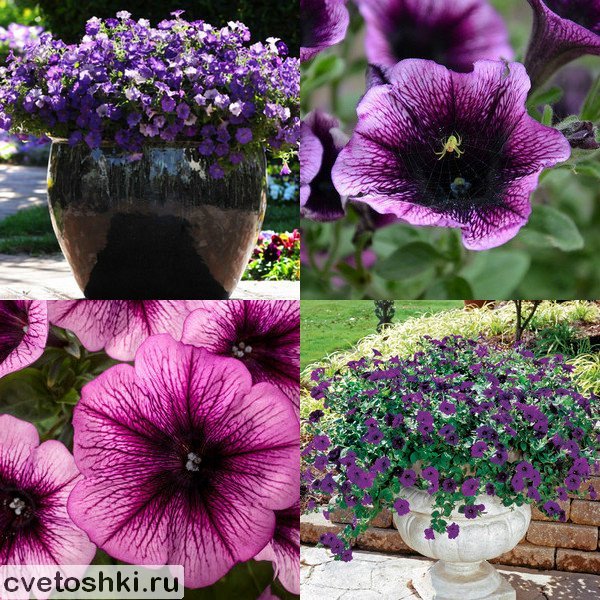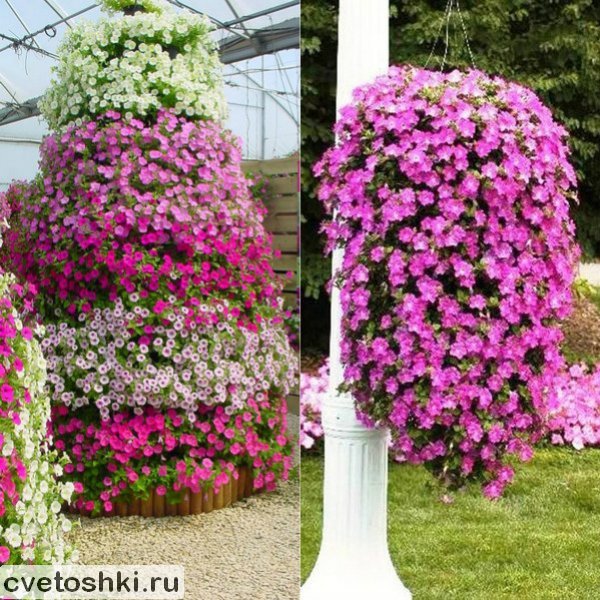 How to grow seedlings of petunias from seeds at home: planting and care (with video)
How to organize the process of preparing seedlings for planting in open ground? These questions are asked many novice gardeners and gardeners. In industrial conditions, before growing seedlings of petunias or any other flowers from seeds, they carefully sort the planting material. It would be nice to do this at home. At a minimum, you should make sure that the germination time has not passed, to select all small and spoiled seeds, to determine the number of necessary bushes. Also important is the preliminary planning of landscaping. Quite often, inexperienced florists get a rather one-sided color scheme in the absence of initial planning. If it is necessary to decorate a balcony or a loggia, then it is not at all necessary to grow 2 bushes of white or red petunia. It would be much more expedient to sow a mixture of different sachets or immediately buy a mix in a flower shop. Carried out planting and care for several varieties at once allows to diversify the number of flowering plants with different color of petals and does not take much space on the windowsill. Next, we will talk about how to grow seedlings of petunias from seeds and home conditions and offer to watch the video, but for now admire the photo of adult flowering plants: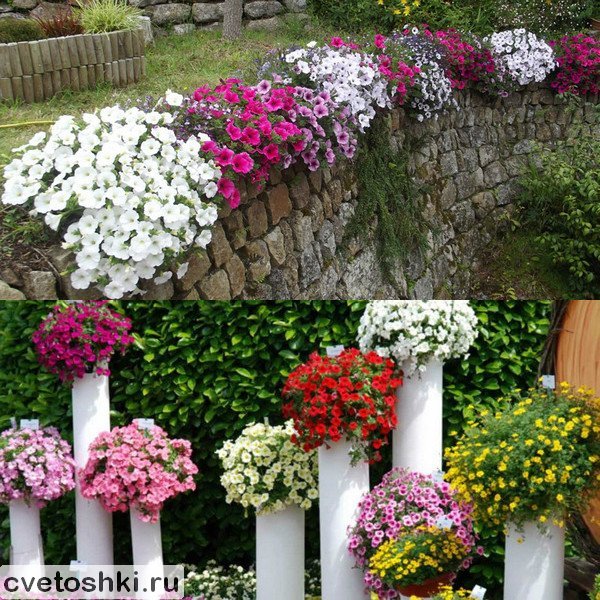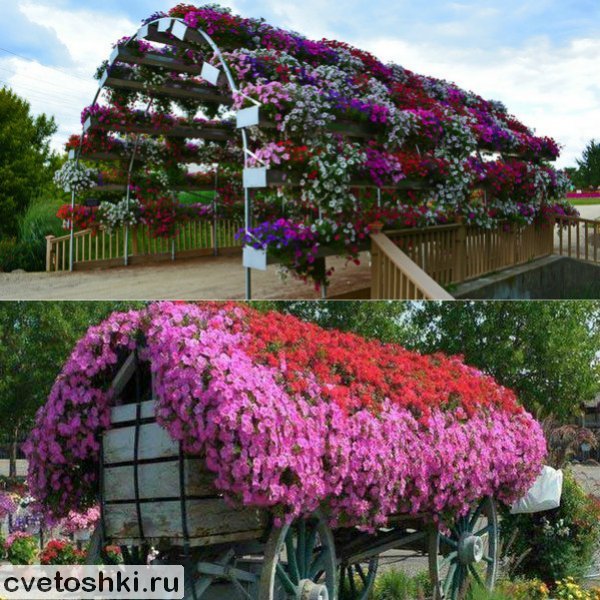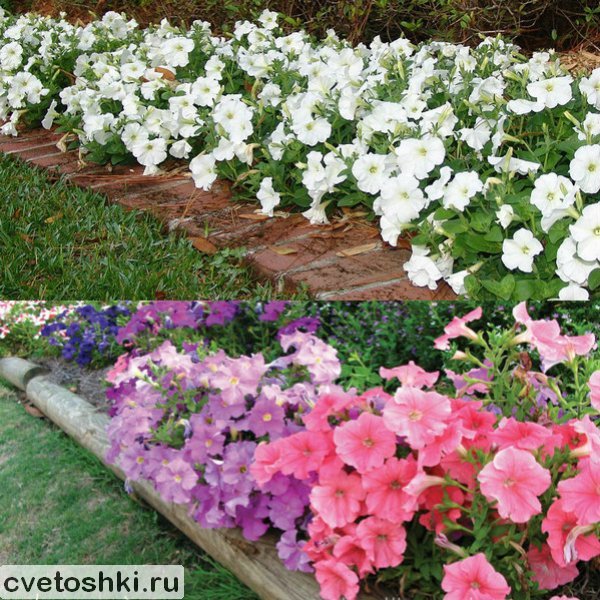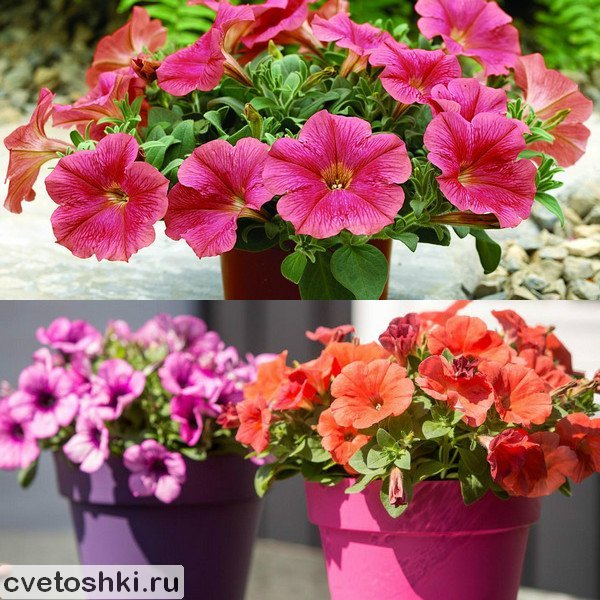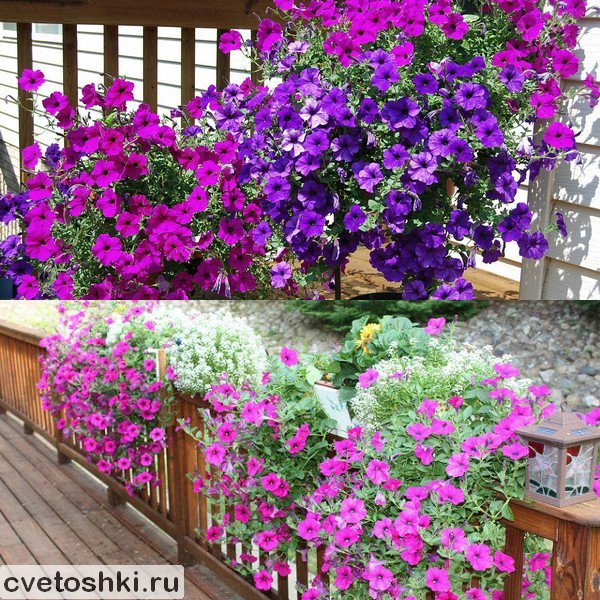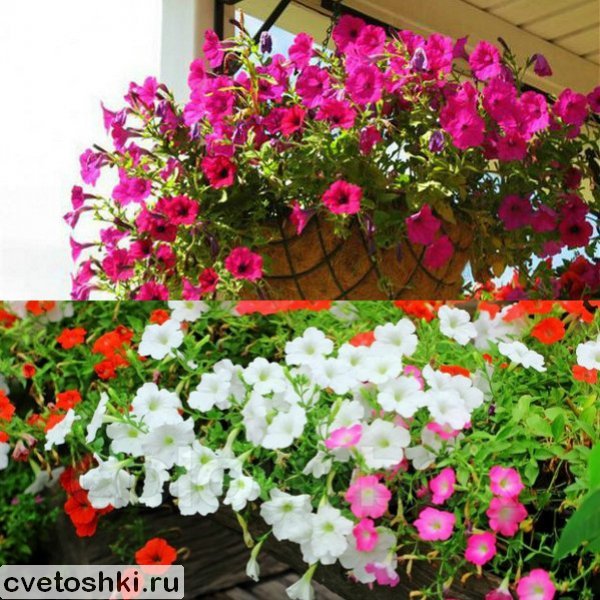 So, the technology of sowing petunias on seedlings includes several step-by-step activities:
soil preparation by disinfection with potassium permanganate and sterilization by roasting in an oven;
preparation of the container, which can be tightly covered with glass or film - for this purpose a plastic container with a lid, a container out of the cake can be used;
the planting tank is soaked for 2 hours in a solution of baking soda (2 st. spoons per 2 liter of hot water), then rinsed with running water and listened;
ground is laid in it up to half the height of the sides;
the ground must be soaked and compacted, left for a day for final shrinkage;
after that you can carry out planting petunias on seedlings;
small depressions are made in the soil surface (it is possible with the opposite end of the container in which there were seeds);
we put a seed or a granule into each depression on 1 - it is not necessary to sprinkle it with earth, since petunias need light for germination;
top layer of snow is superimposed in cm 3;
the container is covered with a lid and placed on a warm, bright window-sill.
With the right place and good seed germination, they germinate quickly enough. Already after 7 - 10 days, the first shoots appear. All this time it is necessary to periodically open the lid of the container and shake off the condensate. If necessary, drip irrigation of seeds. The addition of vitamin B12 per half liter of water to the solution for irrigating the ampoule significantly speeds up the germination process.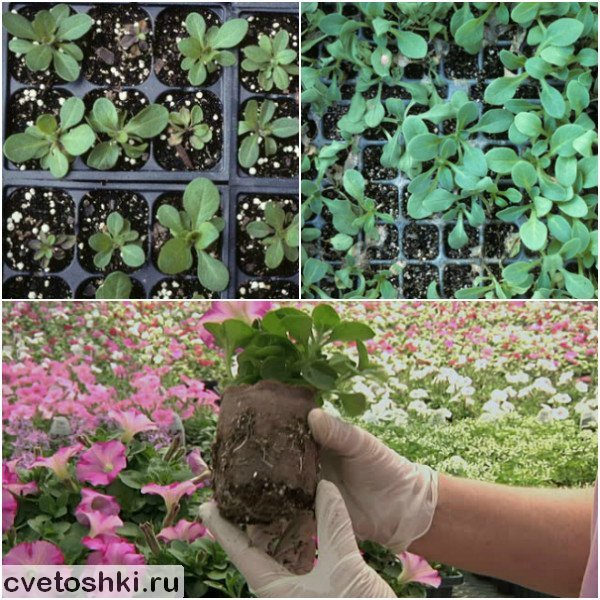 Another way of sowing petunias for seedlings at home in the 2017 year is peat tablets, which can be gently placed inside a plastic container, shed liberally with water and in the center of each of them spread out 1 seed seeds. These simple fixtures greatly simplify the subsequent procedure for growing seedlings of petunias.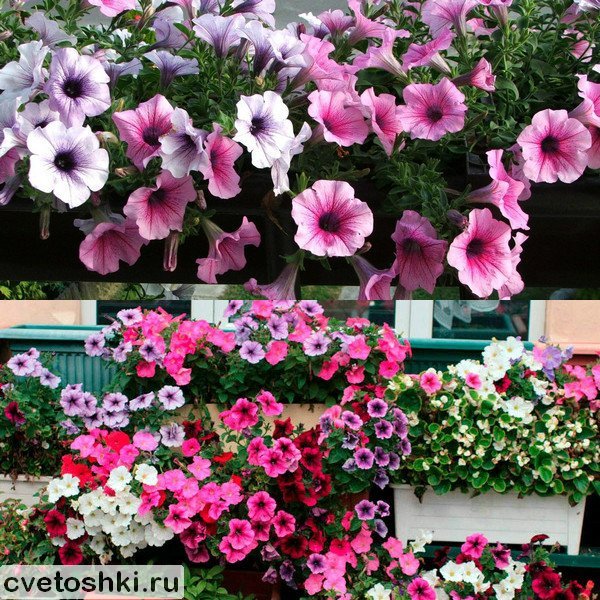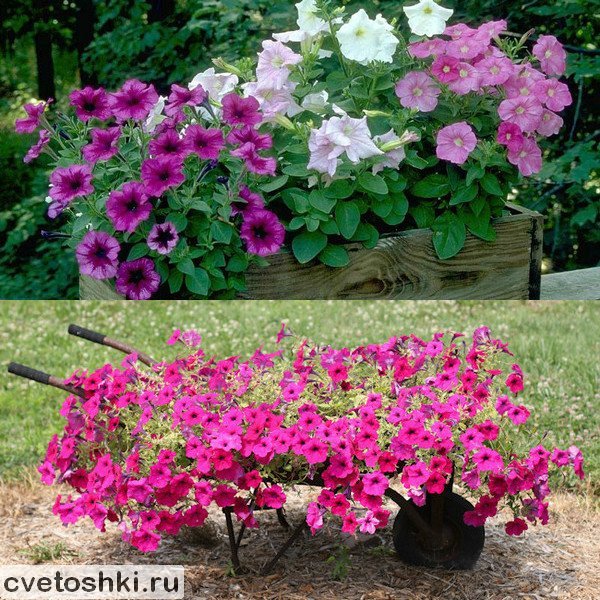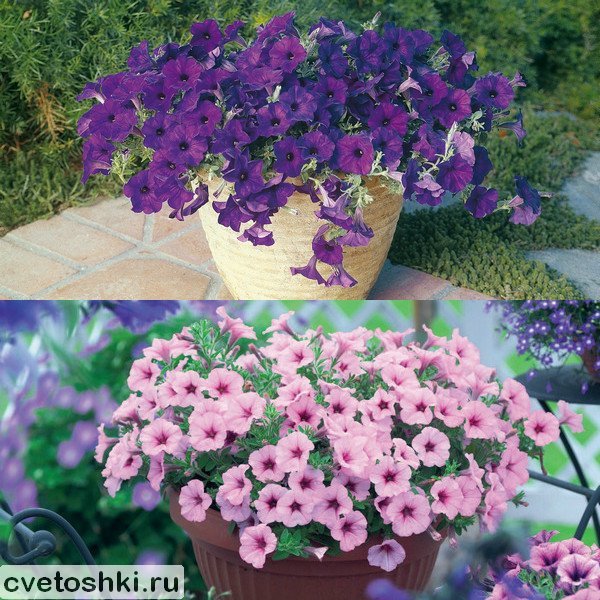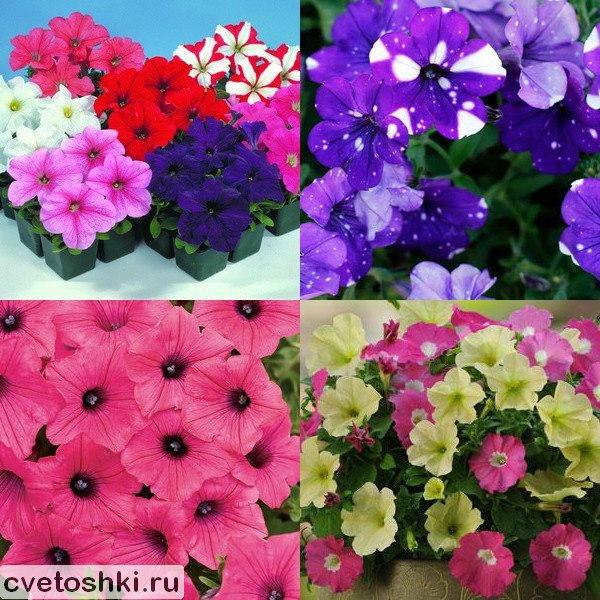 After all shoots appear, the container lid should be opened regularly:
first day on 20 minutes;
second day - on 40 minutes;
the third day is an hour and a half;
fourth day - 3 hours.
Gradually, the time to bring to 7 hours and after that no longer close. Daily conduct drip irrigation under the root of the syringe. As you grow, add some soil to form a strong root system. Feeding at the stage before diving is not required.
The first picking is done 3 weeks after the emergence of shoots. During this period, petunias already well developed 2-3 true leaves. Using a teaspoon, the bush is dug out and transferred to a separate plastic cup filled with nutritious soil. Dig in up to about cotyledon leaves. Aftercare consists of regular watering, spraying the leaves with warm water. Particularly relevant spraying at home, when the seedlings are located next to the central heating appliances.
Landing in the ground and on a permanent place of growth is carried out after the threat of recurrent cooling. In central Russia, this is the middle of May; it is better not to risk in areas of unfavorable agriculture and to plant ready-made seedlings of petunias in the ground in 2017 in early June. Until this time, it is possible to practice the periodic removal of seedlings to fresh air for hardening and accelerating the growth of plants.
The video below shows the process of sowing and growing petunias for seedlings at home:
SIMILAR ARTICLES: