The variety of floral plantings in our time prompts gardeners and simply lovers of everything beautiful to choose more and more original flowers to decorate gardens, courtyards, balconies or terraces. Custom and bright laurentia is a representative of the flora, which meets the basic requirements of even the most capricious flower growers - both in appearance and in quality characteristics. The flower is described as graceful stars in the garden and in the yard, this applies to the period of active flowering. How is growing flower Laurentia at home, what kind of care is required for the plant - all this can be learned from the proposed material. The above rules of agrotechnology will decorate the landscape design with attractive flowering plants, which simply have no analogues in elegance, fragility and beauty. In the meantime, look at the photo Laurentia at the time of active flowering - this magnificent picture inspires even beginning flower growers to agrotechnical feats: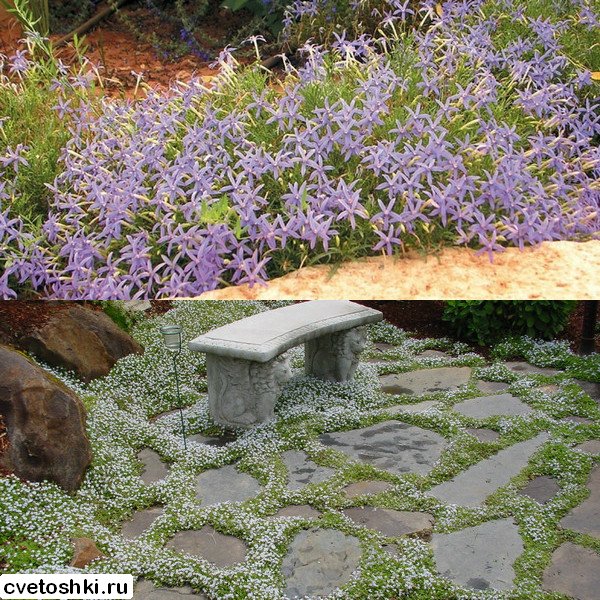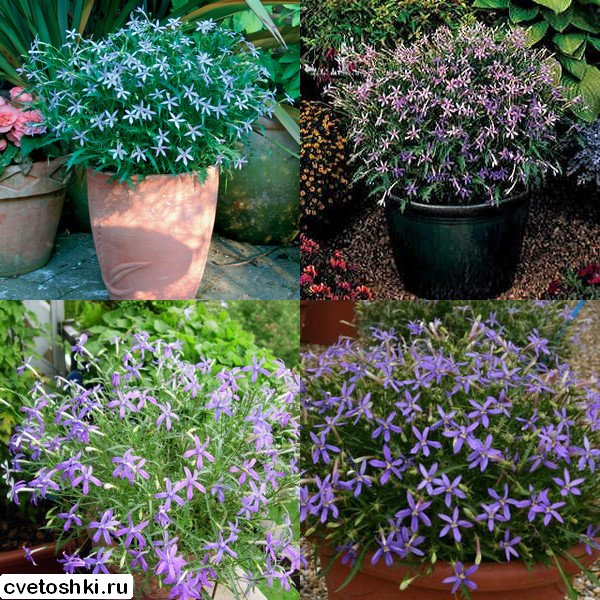 Features of growing laurentia — proper care
The plant belongs to the perennial bell family and is considered ideal for small areas, gardens, patios. Peculiarities of cultivation and proper timely care will ensure abundant and long flowering even in harsh climatic conditions. Easy to care for and grow, these flowers are able to become a real decoration of any flowerbed and impress others. Proper cultivation of laurentia will ensure the full development of this representative of the flower world and its resistance to adverse environmental factors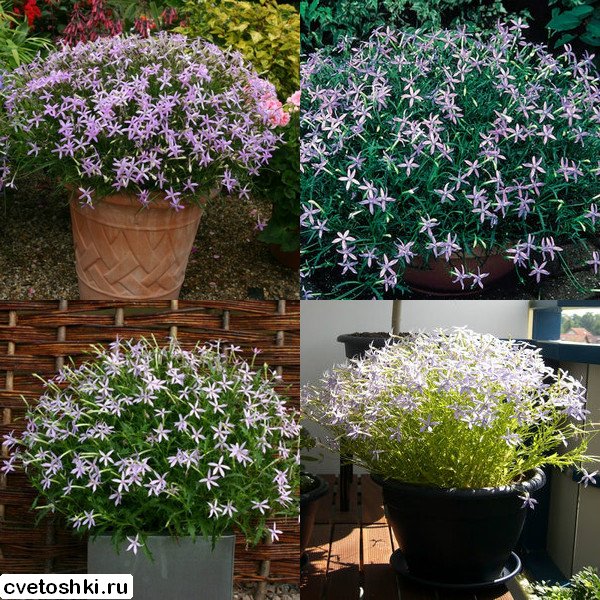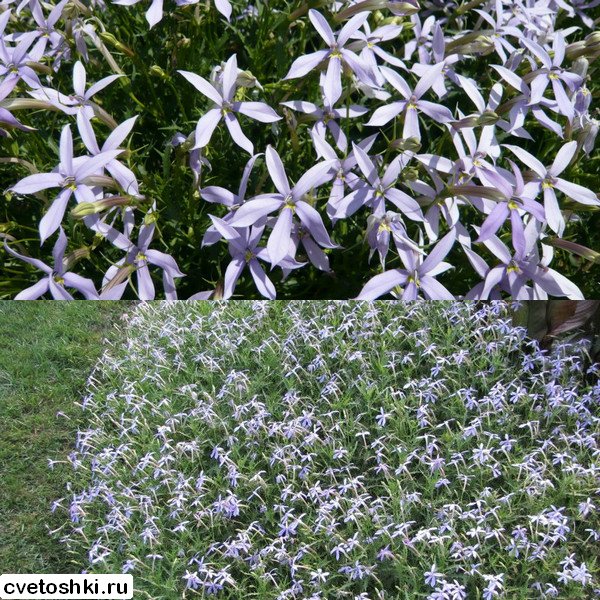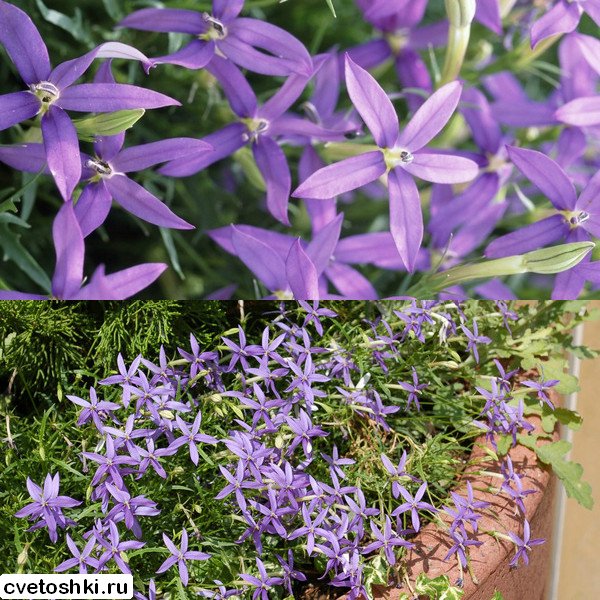 Flowers on loamy or sandy soil with neutral acidity feel comfortable. Lighting should be confident, although partial shade may also be an acceptable option. Laurentia is a moisture-loving type of plant, therefore overdrying of the soil should not be allowed. At the same time, care must be taken to ensure that water does not stagnate.
When planting plants in closed rooms, you need to choose sunny places, and in winter to maintain a room temperature of no more than 15 degrees plus. Resistance to low temperature conditions, spring frosts and winter conditions allows to leave plants for the winter without shelter (an exception can be considered the first year after germination).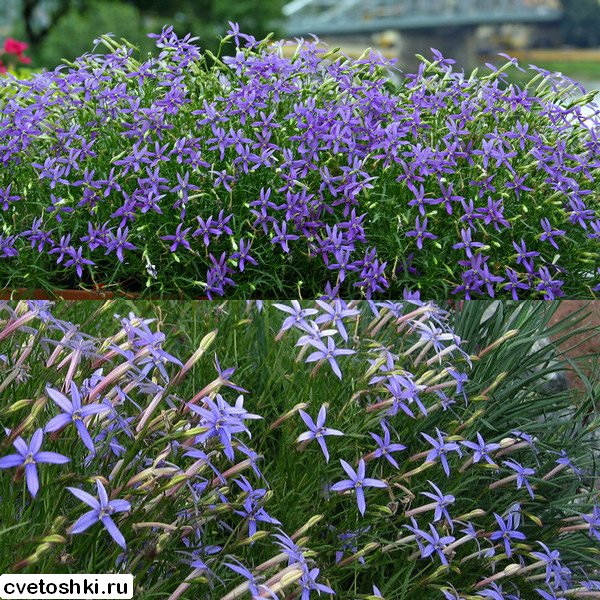 Fertilization is a must, which also has a positive effect on flowering. Feed the plant during the period of active growth, from March to late fall. This procedure is carried out once a week, by making half the concentration of high-quality universal fertilizer under the bushes. In winter, you can take a break or feed the flowers no more than once a month.
Delicate purple laurentia flowers bloom in early spring in the form of attractive stars, whose diameter is 3-3,5, see. Plant height can reach up to 30, see. Coloring can vary slightly - from pink to lilac and blue. For the formation of a more beautiful and regular form of bushes, you can do pruning annually in spring.
The main pests of "stars" are spider mites and greenhouse aphids. Basically, the flower becomes the most vulnerable under too hot conditions.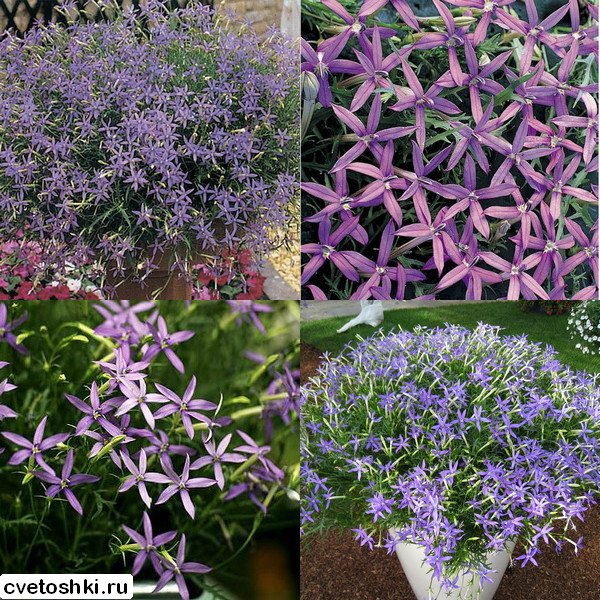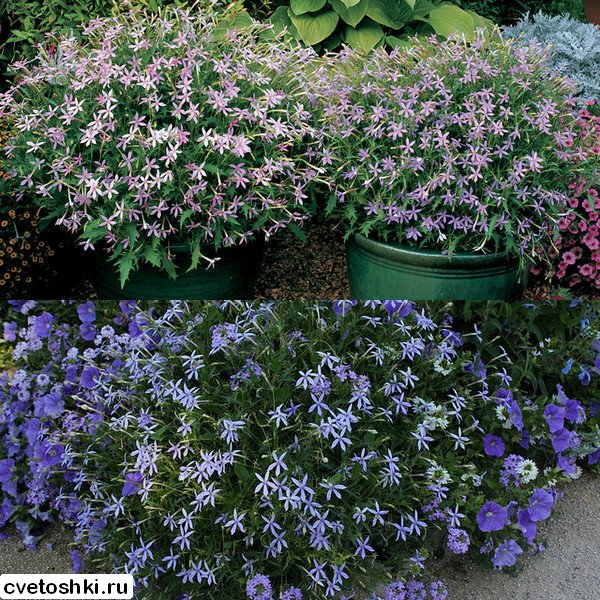 Reproduction of "star" colors
Like many other representatives of similar families, these flowers can multiply in several ways. If you need a small number of bushes, you can propagate Laurentia by dividing the bush. In the case when you need to get a large number of seeds or sow a vast area, seeds are used.
For the qualitative reproduction of "star" colors you need to take into account several of the most important criteria. It is possible to highlight the main points:
For private use, seeds are sifted from August to September. If this is done in open ground, then in the first winter shoots will still need shelter, in subsequent years - not necessarily.
You can sow the seeds in special boxes (or containers), which during cooling will enter the room. It is especially good if this room is a greenhouse intended for flowers or a greenhouse.
For sowing seeds in containers, you should use sifted peat with neutral acidity. Seeds only sprinkle a little on top, while it is important to monitor the optimum humidity.
For sale, sowing seeds is carried out in the period December-March, providing seedlings with the necessary conditions for high-quality growth.
Seedlings are transplanted into open ground at the beginning of summer - into well-permeable soil in confidently illuminated areas. Plants need moderate regular watering.
The appearance of the first leaves can be considered an occasion to start feeding flowers, which is produced with each watering.
Unpretentiousness of this type of flowers can be considered even by the example of its planting. If for many plants seed propagation is a problematic process, then from the planted seeds of this plant, you can get up to 90% ready-made bushes. If you create the right conditions, the bright laurentia with graceful stars in the garden or in the courtyard will amaze not only its owners, but also numerous guests.
Varieties of laurentia - photos of different varieties for a more confident choice
Beautiful, richly blooming laurentia, the photo of which can be found in various blogs of flower growers and professionals, is divided into different varieties. And although in its natural structure, this flower is considered a perennial, different species can be germinated every year. Varieties of laurentia allow you to make the right selection of plants to decorate landscape design. This page contains descriptions and photos of different varieties for an even more confident choice of beginning flower growers. The most relevant varieties for our country are:
Gentle Laurentia "Avangard Blue" with its chiseled flowers of sky-blue color;
Laurentia axillary with blue, pink and lilac-pink flowers;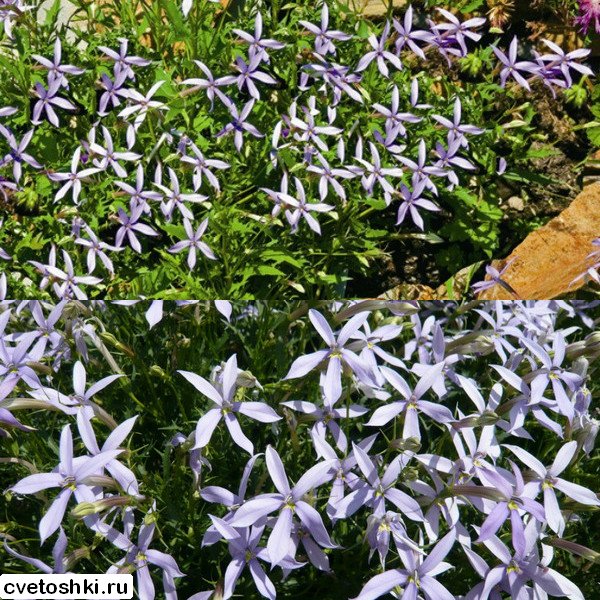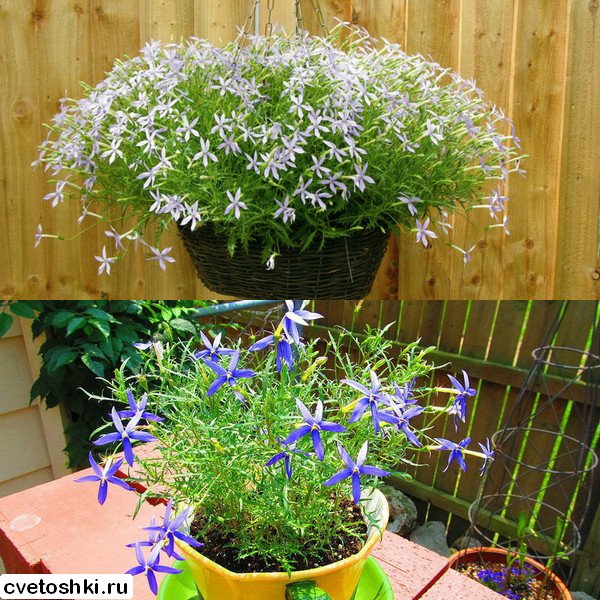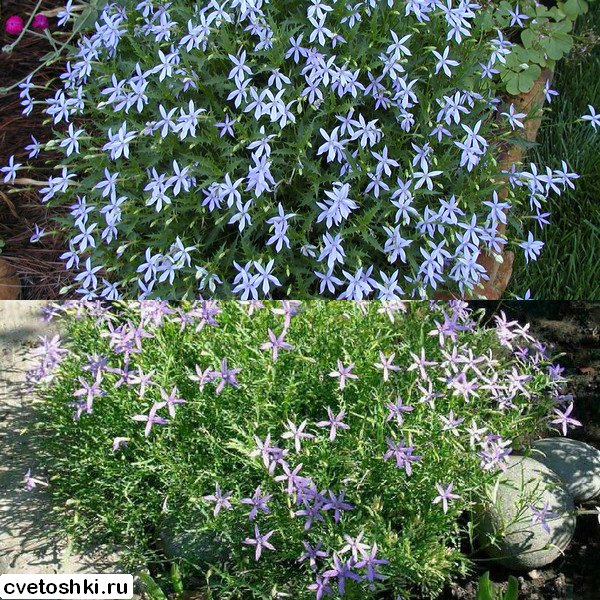 Elegant Laurentia River - a perennial with small flowers, in 1 cm diameter flowers. Creeping shoots of this type of plant are able to create a real "live" carpet and decorate any street-garden interior.
If you mix varieties with different color shades, you can create bright, fashionable nowadays carpets of these "stars". No less original, they look in hanging pots or ground containers.
SIMILAR ARTICLES: