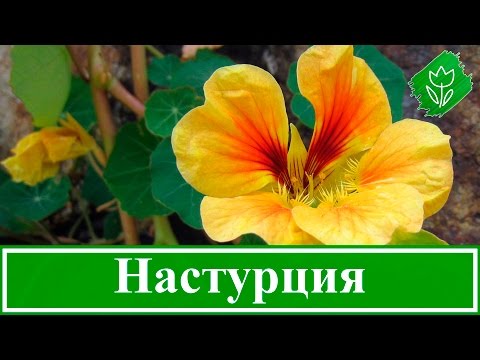 One of the main features of growing nasturtium in the open field is the extremely negative attitude of this plant to transplanting. Therefore, it is necessary to plant seeds or hardened seedlings immediately to a permanent place, so as not to disturb the flowers.
For the rest, the agrotechnology of cultivating a crop is not complex, and with decent care it is very easy to achieve lush flowering.
Annual flowers can effectively decorate the low fences. These plants feel great on ordinary wooden shtaketniki, content with a strip of land in just 30-40, see.
Photos and descriptions of nasturtium, as well as tips on growing plants are presented on this page.
What does a nasturtium look like?
Nasturtium - an annual plant with creeping grassy smooth juicy shoots. The leaves are thyroid-rounded, light green or dark, on long petioles. The edges can be smooth or slightly wavy, of different sizes.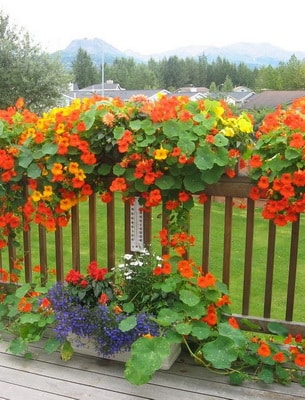 According to the description, nasturtium flowers resemble gramophone notes. They are irregularly shaped, simple or terry, fragrant.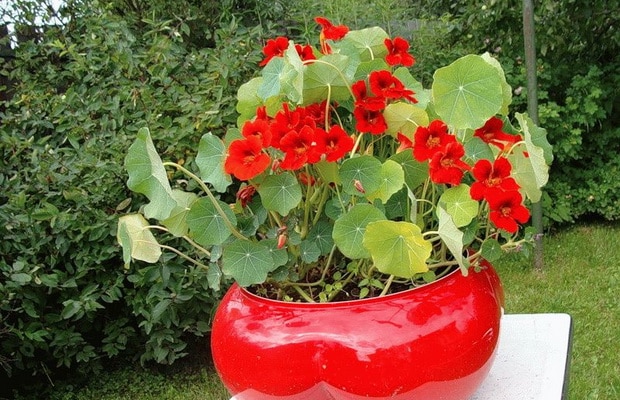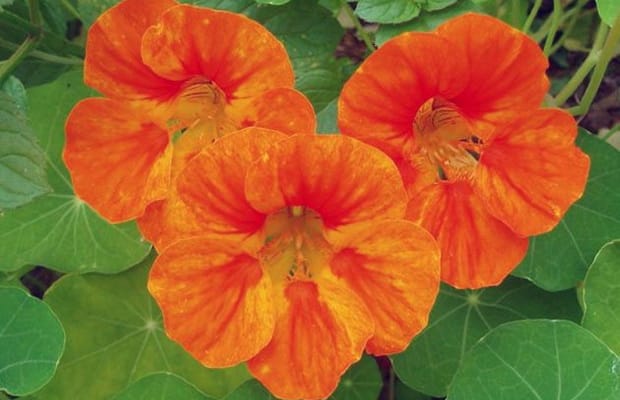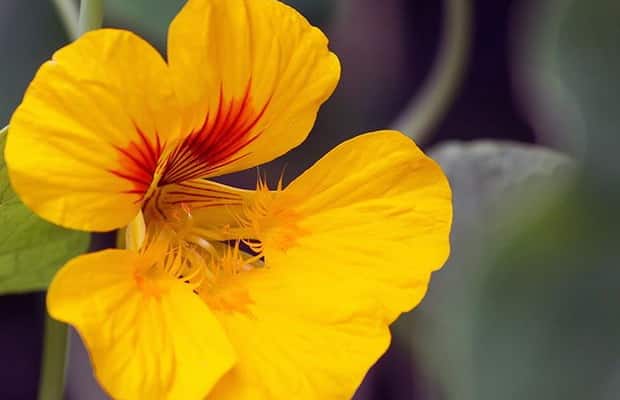 Prevailing stains: yellow, orange. Large, up to 5 cm in diameter.
Flowering begins in June and continues until the first autumn frosts. The seeds are large, 5-7 mm in diameter, rounded, with a toothed light yellow shell. When ripe, they quickly crumble, so they should be collected systematically.
Nasturtium has two garden forms: shrub low and climbing, the main shoot of which at a small height from the ground bends and spreads on the ground, shoots of the first and second order move at a right angle and also spread along the ground, the length of shoots reaches 1 m and more, the internodes are very large.
The color of the shoots depends on the color of the flower; in varieties with red, purple and red-orange flowers, shoots are dark green with purple bloom; in varieties with yellow and orange flowers - green and light green.
Climbing varieties are used to decorate windows, walls, slopes and fences.
Look at how nasturtiums of different varieties look on these photos: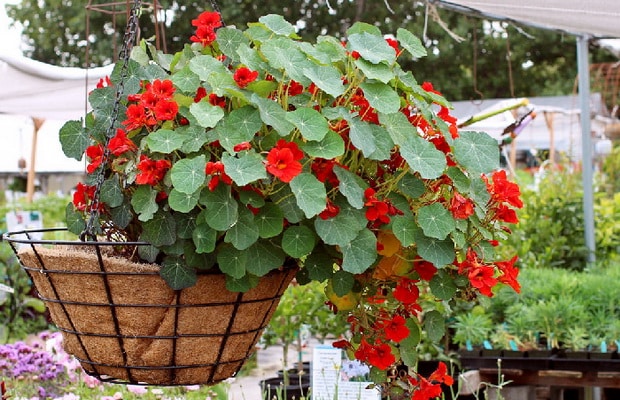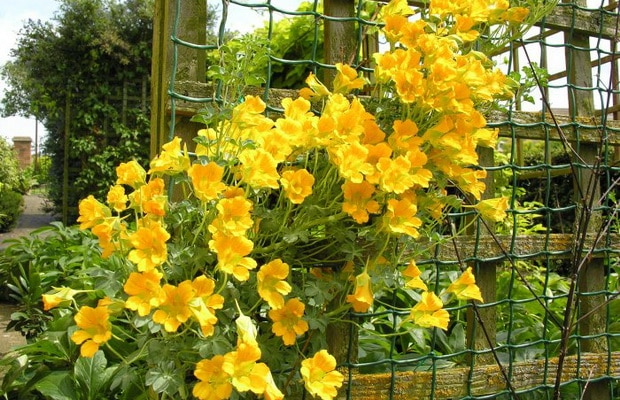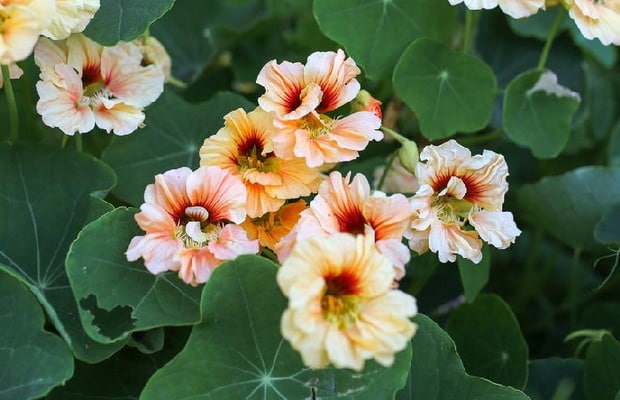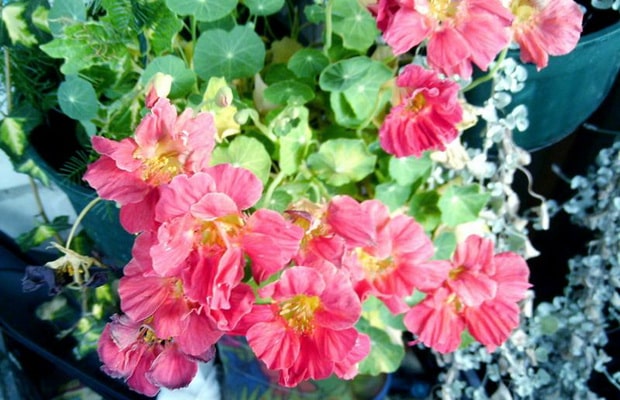 Features of growing nasturtium
Nasturtium - heat and light-loving plant; poorly tolerated transplant. For the cultivation of nasturtium seeds are planted in the spring in the open ground at a permanent place. Flowering occurs in 45-50 days.
For early flowering in warm rooms grown seedlings in small pots or cups. After the end of the frost, grown and hardened seedlings are planted on flower beds without destroying the earthen coma at a distance 20-25 cm from each other.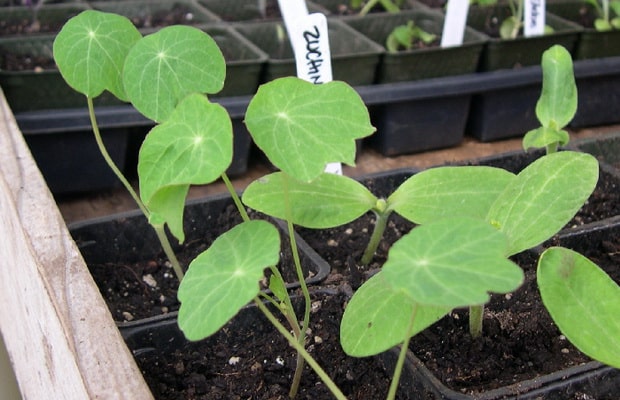 An important condition for the cultivation of nasturtium - the presence of well-fertilized, especially phosphorus, soils without fresh organic fertilizers, excess nitrogen and moisture. Excess nitrogen and moisture causes a powerful development of the vegetative mass to the detriment of flowering, while the flowers hide under the leaves.
Nasturtium can grow in partial shade and even in full shading, but in these places does not bloom. Abundant flowering of this plant is only in sunny areas. Watering nasturtiums is necessary only at the beginning of growth, so that plants grow quickly and well, and when flowering begins, in cases of heat and strong drying out of the soil.
This photo shows the techniques for growing nasturtiums on the plot: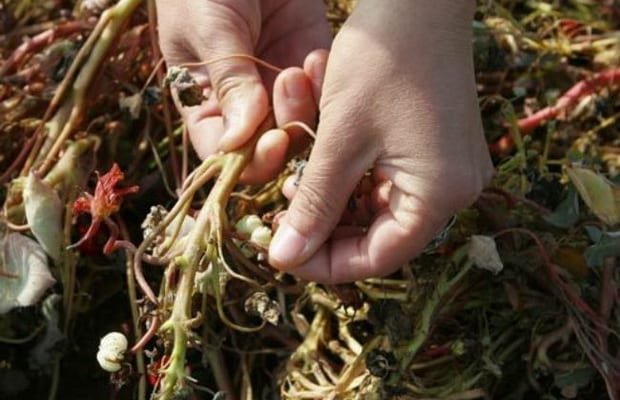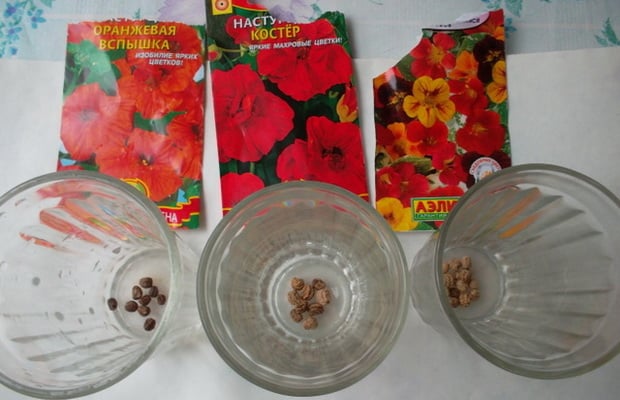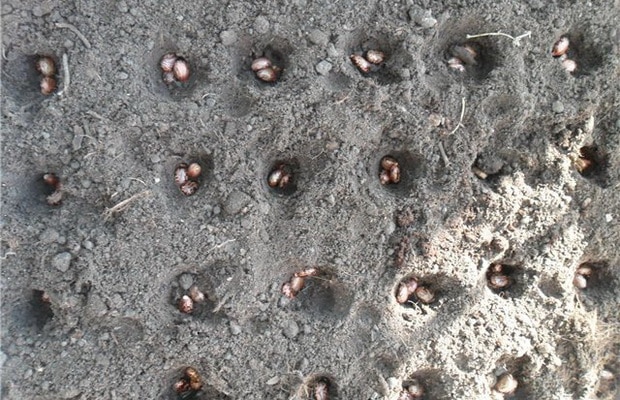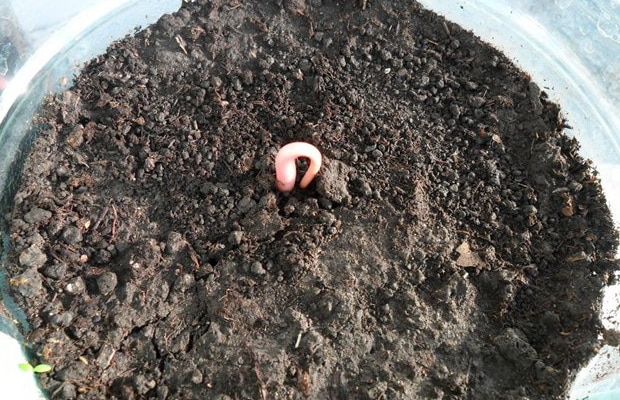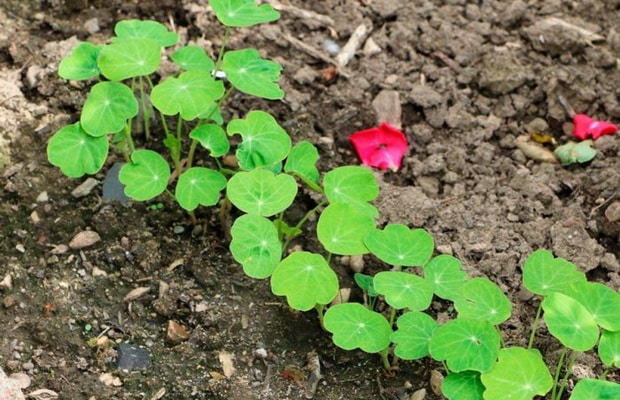 SIMILAR ARTICLES: