Exotic plants periodically cause a real sensation among flower growers, but very quickly disappear, flashing like a star and extinguished at the end of their interest. The babian flower is only on take-off. This plant appeared relatively recently, but already now the hearts of people in love with floriculture are forced to die away.
Today, the popular Babian stricta (stricta) and new hybrids - these two varieties are rich in rich shades of petals and will become a real decoration of any garden. Look at this page for a description and a photo of flowers and bulbs, also given tips on how to cultivate crops. The proposed rules of planting and care will avoid many common problems. In principle, planting and caring for babian in the open field does not present any particular difficulties. However, some points should be known.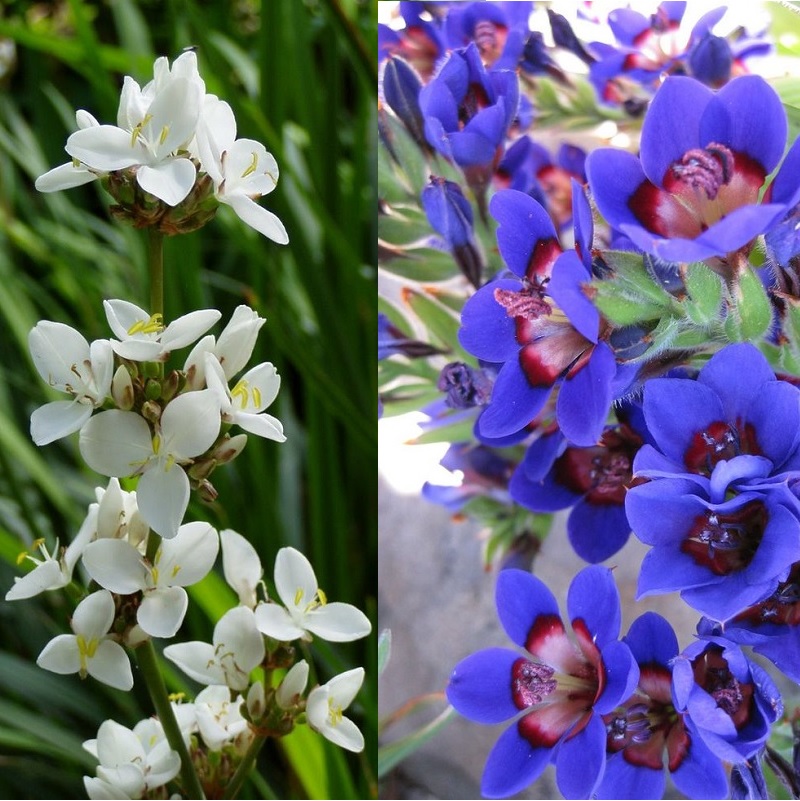 Description of babians with photos of flowers and bulbs
It refers to bulbous cultures, since the main planting unit is corm. Reproduction by seeds and division of a bush is possible. But these methods are used mainly in breeding work. The description of the culture should begin with the fact that it belongs to the family of killed. In the wild form grows in the forests of South Africa. Culture opened recently. The name is given due to the active eating of corms by monkeys baboons. See how the babian flower looks in the photo, illustrating the beauty of this culture: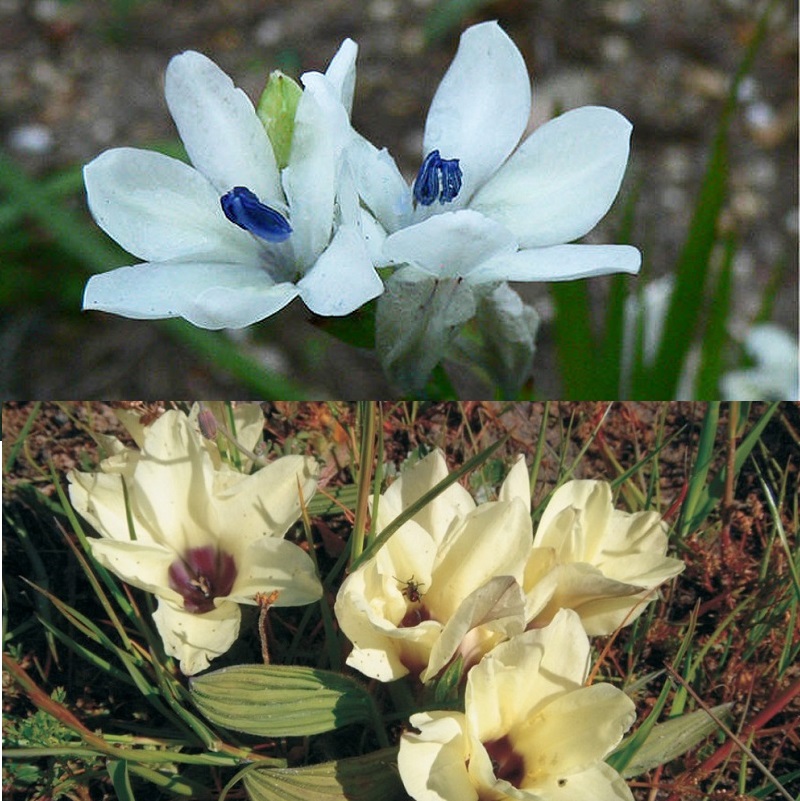 In botanical culture, the babian flower has a small stem height - just up to 15, see ribbed leaves attached to it, from the outlet of which the peduncle is ejected during the flowering period. It is a racemes of the paniculate type. It includes about 5 buds. The color of the petals: white and pink, yellow and purple, lilac and blue, red and crimson. See photos of babian flowers with different petal colors: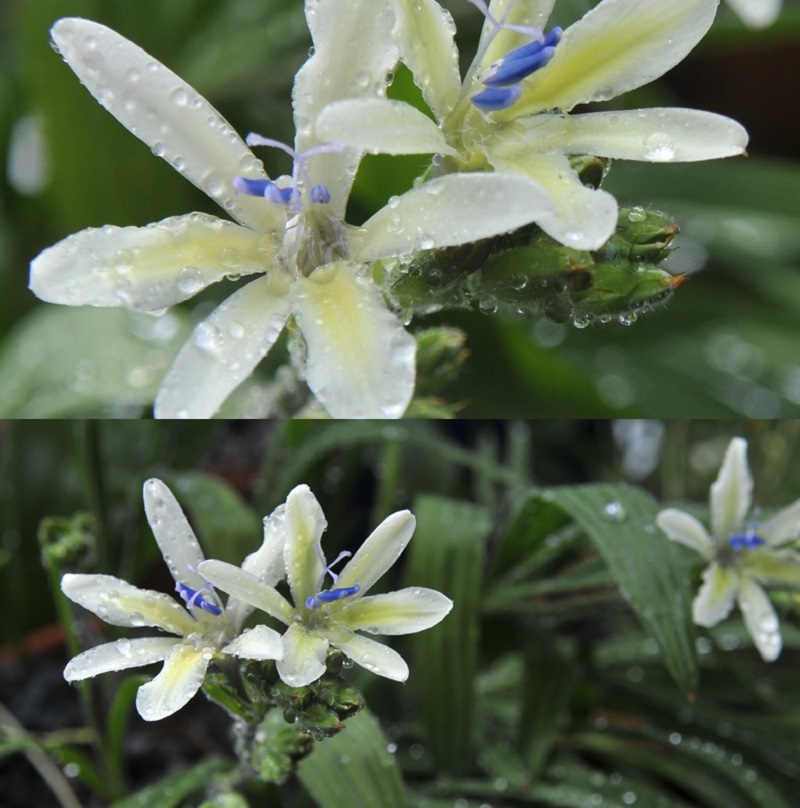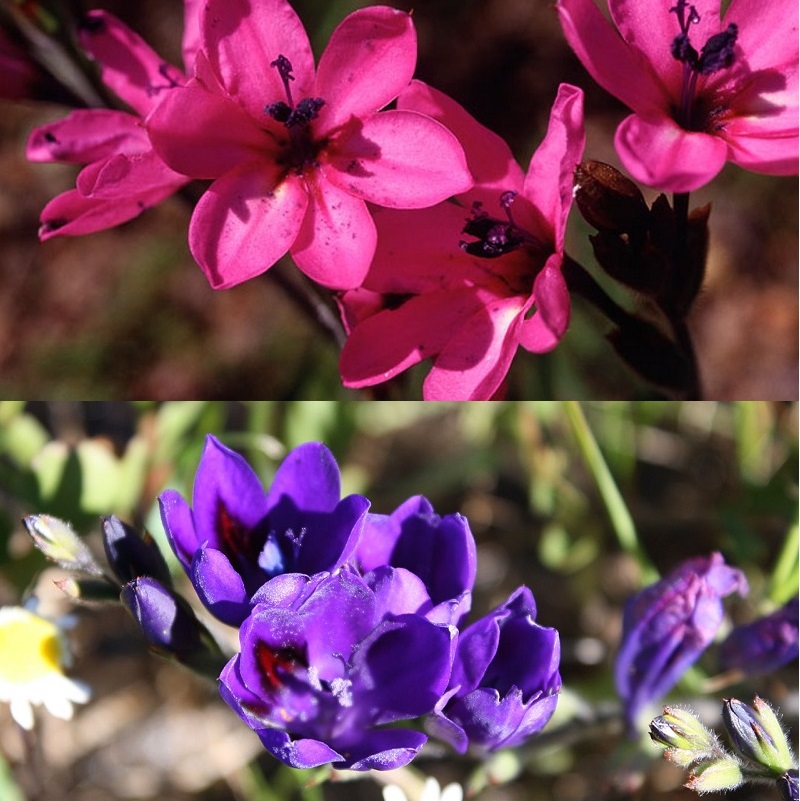 When mature, Babian bulbs have dense brown scales. Size in diameter does not exceed 2,0 cm. Possess a neck height up to 0,5 cm. With proper care can be grown in pots as a room culture. But it is recommended in this case to take out containers in the warm season to the open air, preferably for some time, at least for the month of 2-3, planting Babian bulbs in open ground in order to restore their division ability. Look at the babian bulbs in the photo, where everything written is illustrated: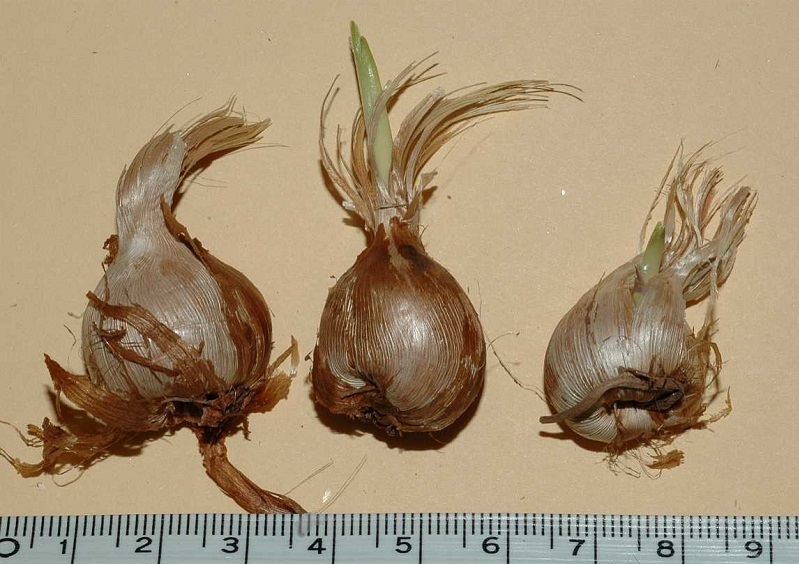 In the garden it can be used as a culture for decorating alpine slides, flower beds, rockeries, and curbs.
Babian stricta plant (stricta), new hybrids and other species (with photo)
A variety of species and varieties of this culture can not yet boast, but thanks to the work of breeders there is already a certain choice. Babian plant in the wild grows in the following species:
direct, resembling the appearance and structure of gladioli;
protruding masking freesia;
folded with a distinct smell of cloves;
red and blue.
In the culture of the common Babian stricta (stricta), which is the direct heir of such a natural species as a straight Babian. The bulbs should be planted in May or April for seedlings. In this case, flowering will begin from the end of June and will continue until the end of September. Babiana stricta has a star-shaped buds with a wonderful aroma .. They are funnel-shaped and are arranged in the form of a cyst on a straight stalk with height up to 25. See Deciduous mass similar to gladiolus. It is a perennial culture. In the autumn of digging the bulbs should not be. Additional shelter is required only in regions with unstable snow cover.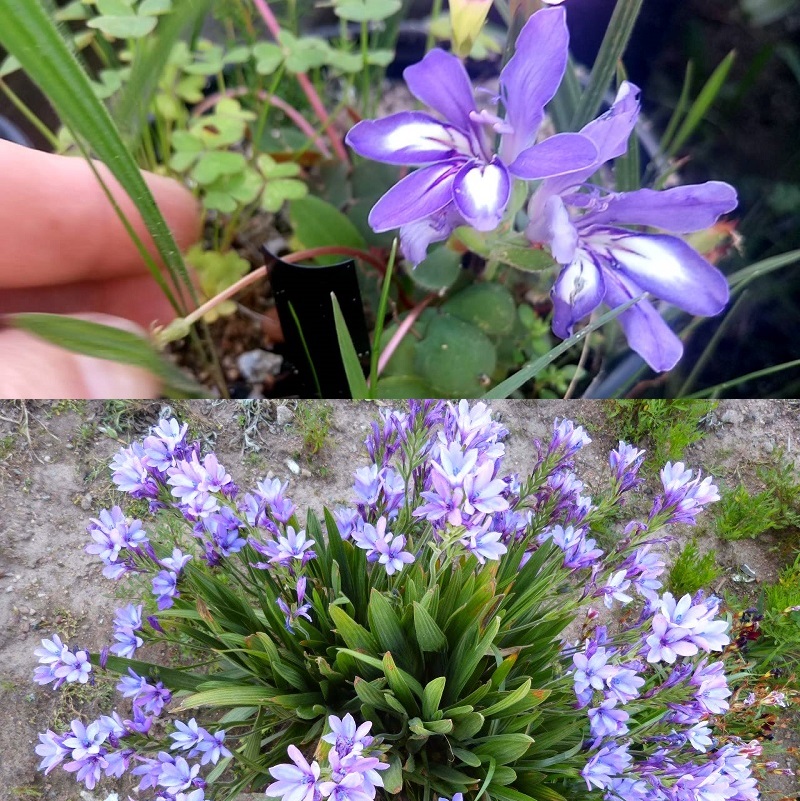 Babiana New Hybrids (New Hybrids) is a new variety bred by breeders. It has beautiful sword-like leaves with a pubescent surface. They are gray and create a unique background for buds with a funnel-shaped structure and a wide variety of shades of petals. The height of the stem and flower stalk is up to 20, see. Look at the photos of different types of Babian flower - the magnificence of culture is still preparing to win the love of growers: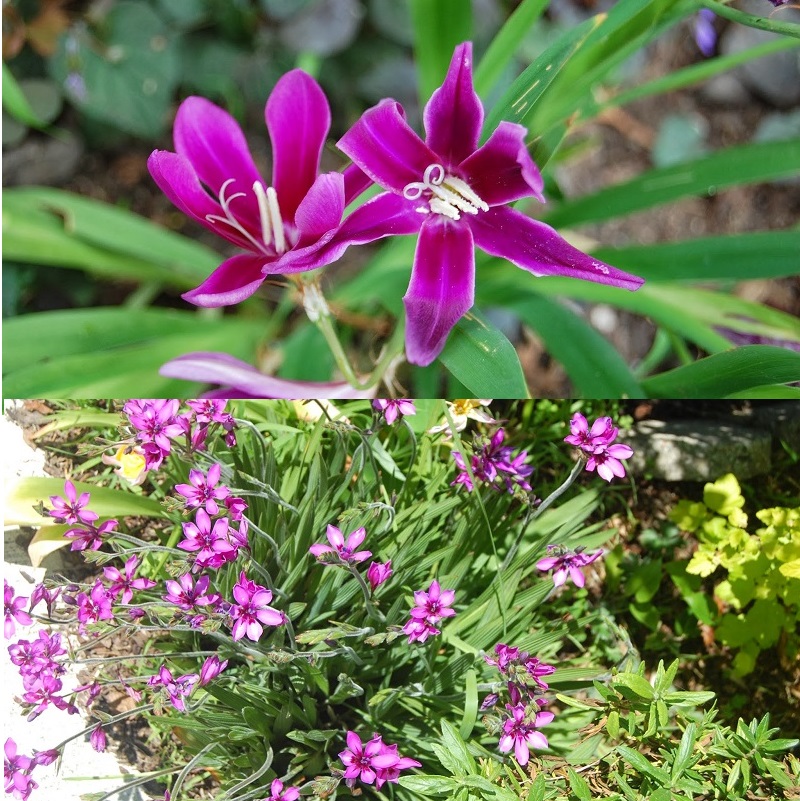 Planting babians and care for her in the open field
Babianas flowers can be grown as a room culture and garden. In the first case, the pot should be chosen correctly: it should be flat and wide. With a height of 15 cm, the diameter of the pot can reach the depth of 50 cm. It is in this container that this flower will best grow and develop.
How is the proper planting of babians in the open field and as a home culture? Here it is important to observe the depth of embedding of the bulbs and the distance between them. In the ground should be planted to a depth of 5sm. In a pot, planting depth is 3, see. Between bulbs, a distance of at least 10 cm should be left. In a pot culture, it is important to make correct drainage. Its height should be 2-2,5 cm.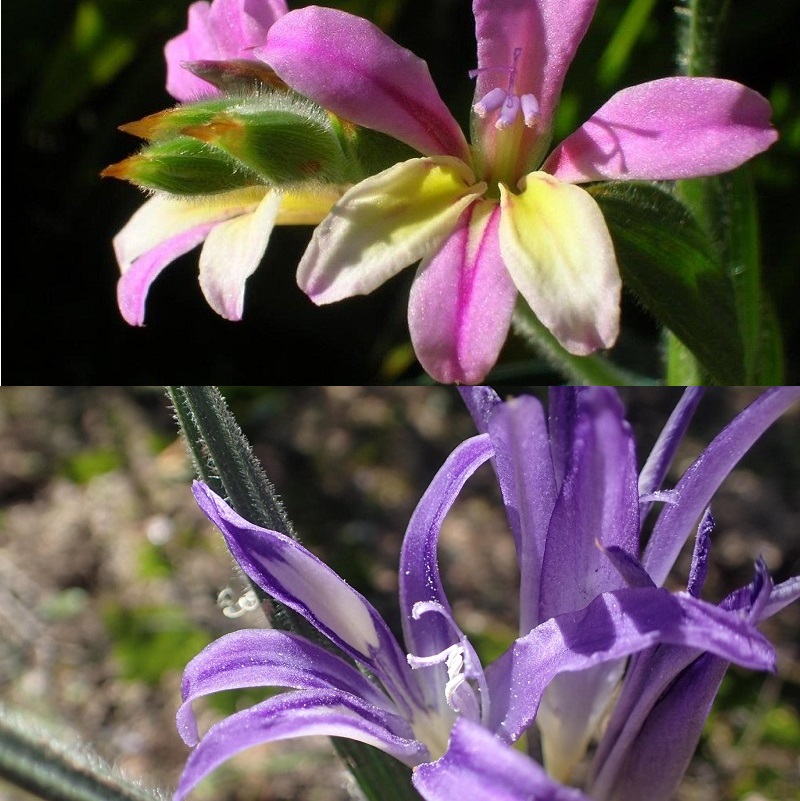 But planting and caring for babian in the open field contains several subtleties. If at home care for it includes only timely watering and the application of mineral fertilizers, then in the open field it may be necessary to periodically transplant in order to reduce the depth of planting of the bulbs.
Properly chosen landing site will make caring for babian not difficult, because very often the plant suffers from the cold wind. If there is no flowering, then you just need to transplant the flower or protect it with taller crops. Requires an ambient temperature not lower than 22 degrees Celsius. But in the heat at temperatures above 30 degrees Celsius, Babian suffers and begins to fold buds already full.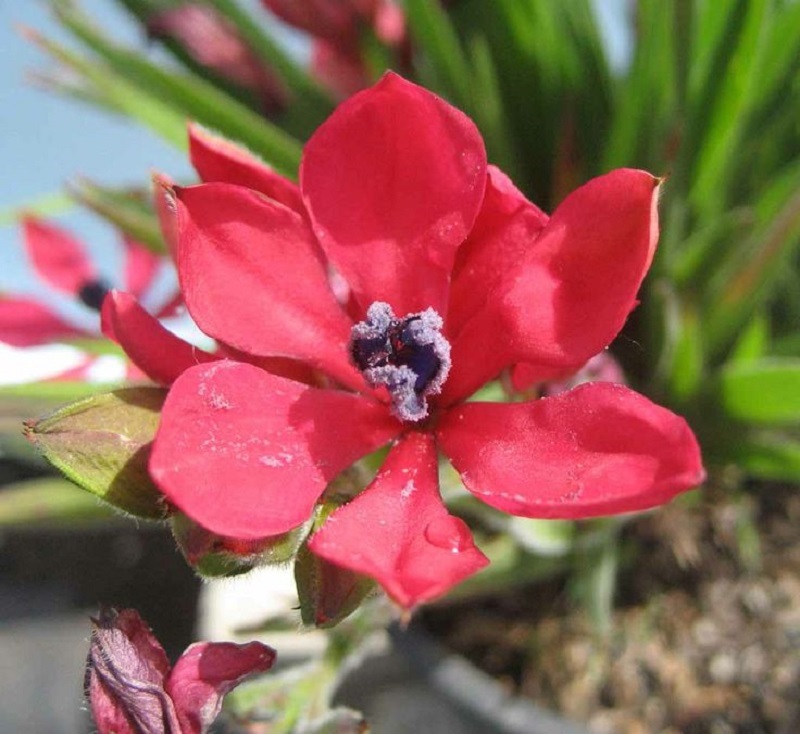 Do not allow direct sunlight. Sunlight must be diffused. Therefore, at home, the pot should be kept behind a light tulle curtain and protected from drafts. They can destroy Babian very quickly. The best position in the room is in the east or north window.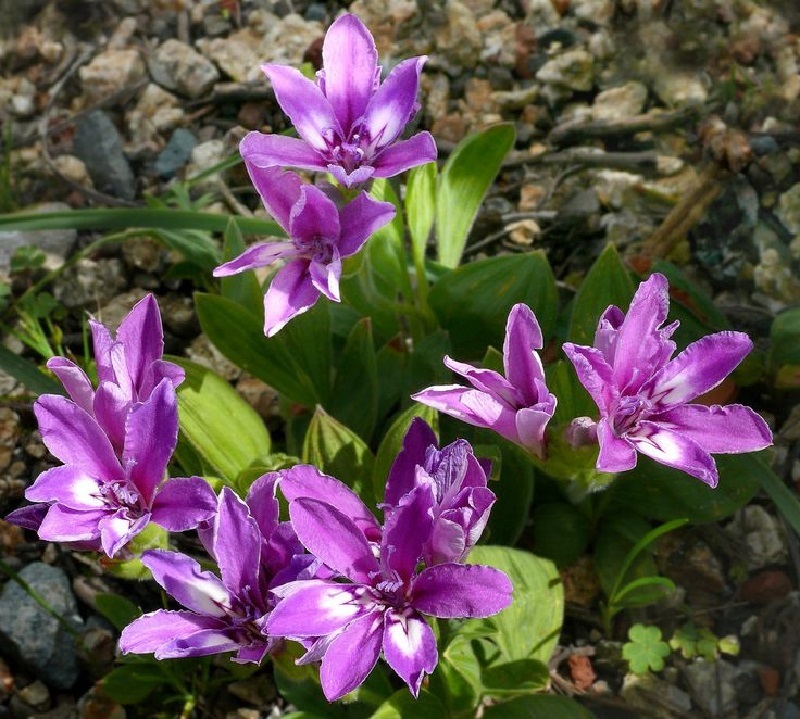 In spring and summer, watering is required every other day with settled water. In autumn and winter, watering should be carried out no more than 1 times a week. Application of mineral fertilizers during the flowering period - 1 once a week. Mostly potassium and phosphorus should prevail in the composition. To a lesser extent, a babian flower needs nitrogen and magnesium. Once a week in 2, it is advisable to apply liquid organic fertilizers (solution of mullein, bird droppings, and potassium hummat).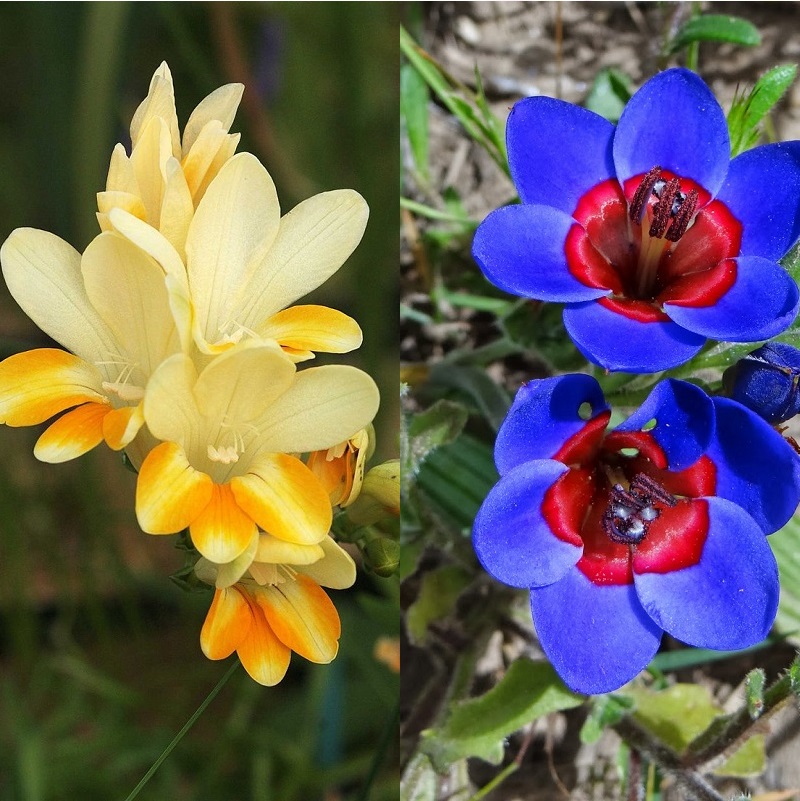 If there is a threat of freezing, then the bulbs are dug out in the fall. This is done at a time when Babian will fade away completely and the drying of its deciduous mass will begin. Bulbs dig up, sanitize, dry and store in dry sand in the basement or in wood chips at the bottom of the refrigerator. In most regions of our country, babian flower blooms beautifully in the open field. The risk is only if the height of the snow cover in winter is less than 40, see the height. You can arrange additional shelters of fir pads. But in the spring they need to be very quickly cleaned immediately after the snow has disappeared. This is done so that the bulbs and shoots are not prone.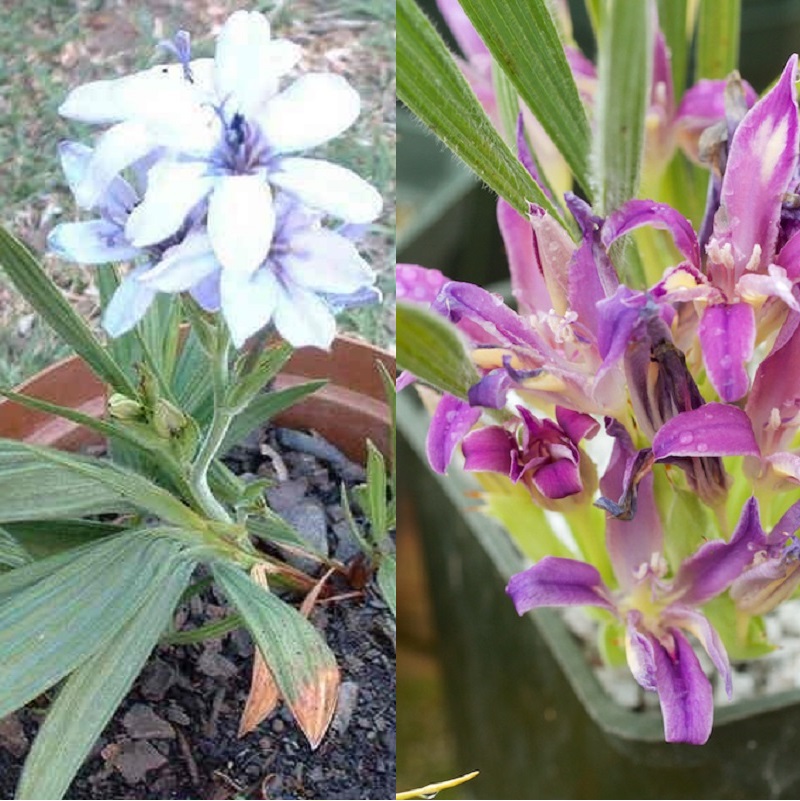 The main event of caring for Babian, both outdoors and in the home, is regular watering. Even a brief drying of the soil leads to the fact that flowering stops.
SIMILAR ARTICLES: