Houseplants are an indispensable attribute in the design of an apartment or house. And today in the world there are many colors that decorate the verandas of the house or living room and apartment hall. The ampelous flower diasia is a unique plant that can transform any interior apartment and office. It is possible to grow a flower from seeds at home, how it is planted and taken care of - consider in this material.
There are more than a hundred varieties of indoor green pet for hanging pots. Today we will consider an interesting ampelous plant, which has long conquered Europe, but in our homes is not a frequent visitor. South Africa presented us with many unique flowers, which are distinguished by their exceptional decorative effect. And such is the flower of diastia. This annual plant is perfect for decorating the verandas, open loggias and, of course, the living room. An impressive flower that will give spring joy throughout the year. Look at the photo of the flowers of the ampella disassociation in different varieties: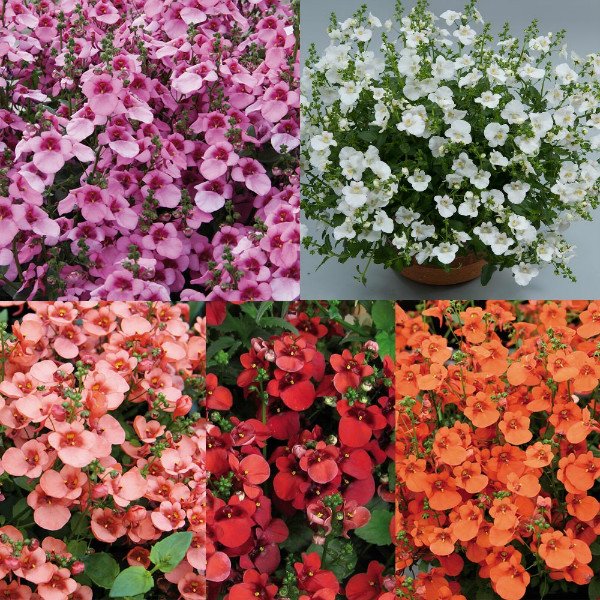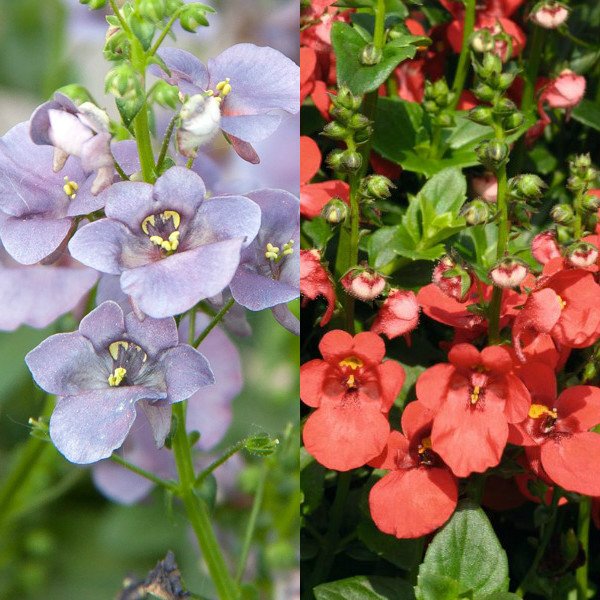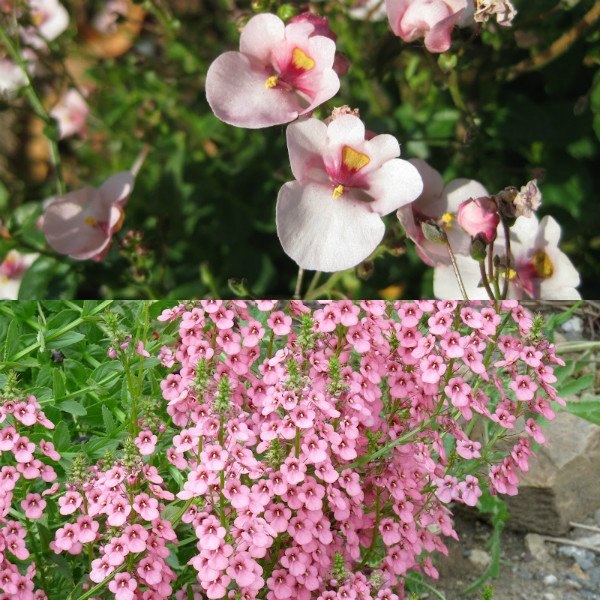 Distinctive features and basics of home care
As soon as the gardener begins to grow ampelous diasia, he will see straight stems from which inflorescences and leaflets will grow. At the end of time, the stems grow to 30 cm and fall down. Thus, it turns out sprawling bush, which will be the main decoration. Consider the basics of home plant care. Distinctive features of this representative of tropical flora make it a magnificent decoration of interiors: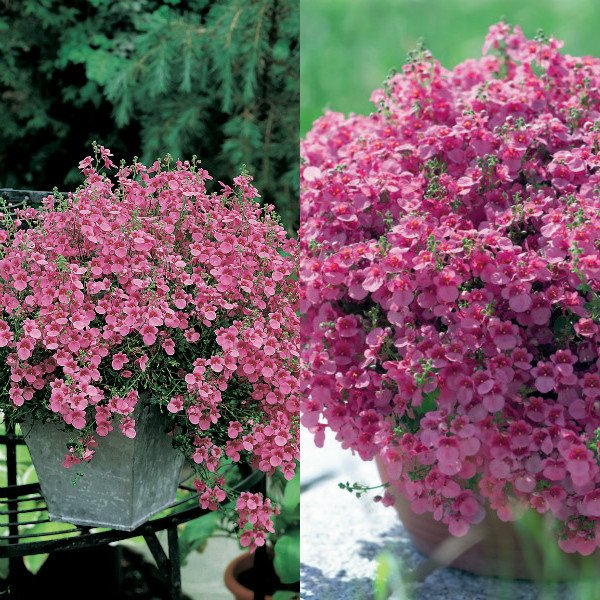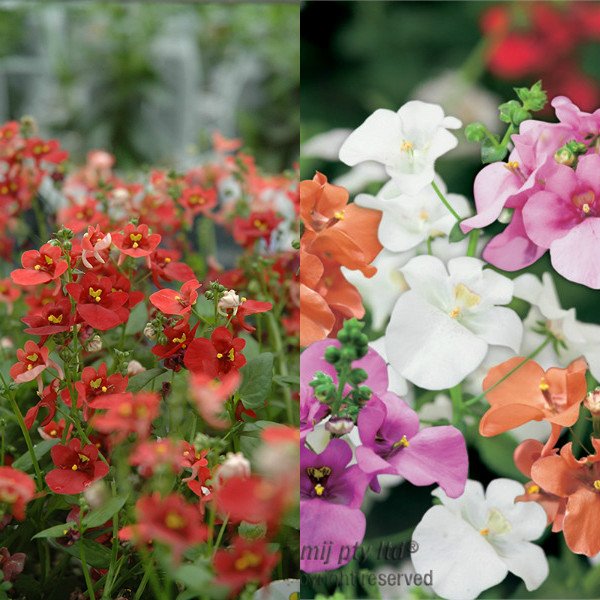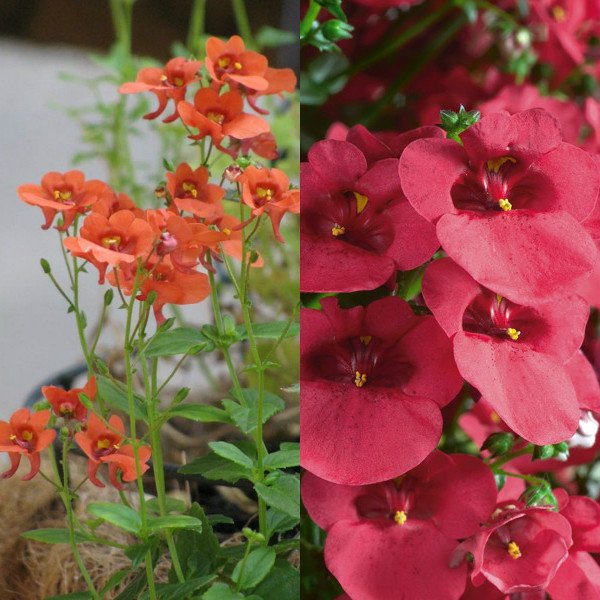 A distinctive feature will be dark green small leaves. But what will surprise you - is the abundance of flowers, which completely cover the plant. Thanks to the efforts of breeders, they are of various colors, most often - bright red, pink, peach. Several waves of flowering from early spring to frosts - the main quality that gardeners appreciate.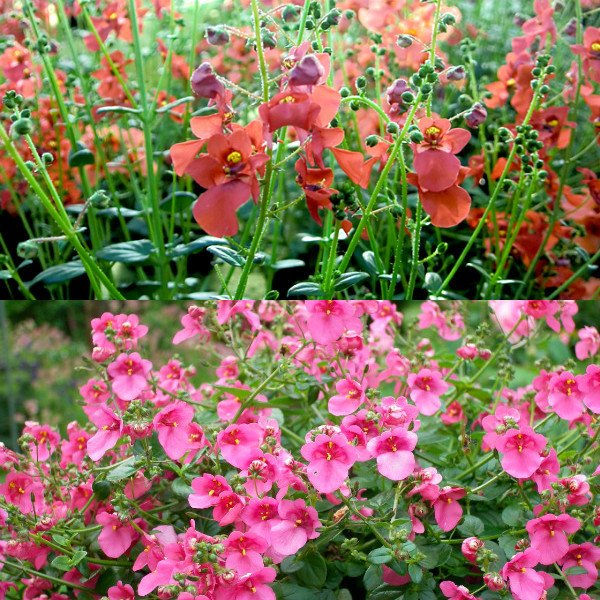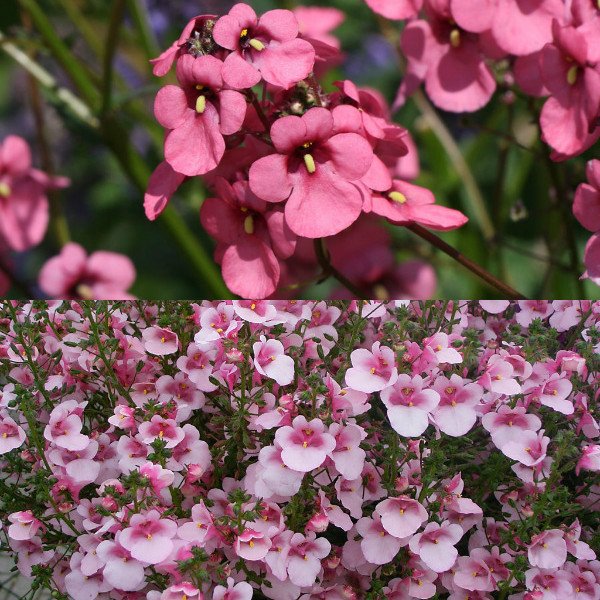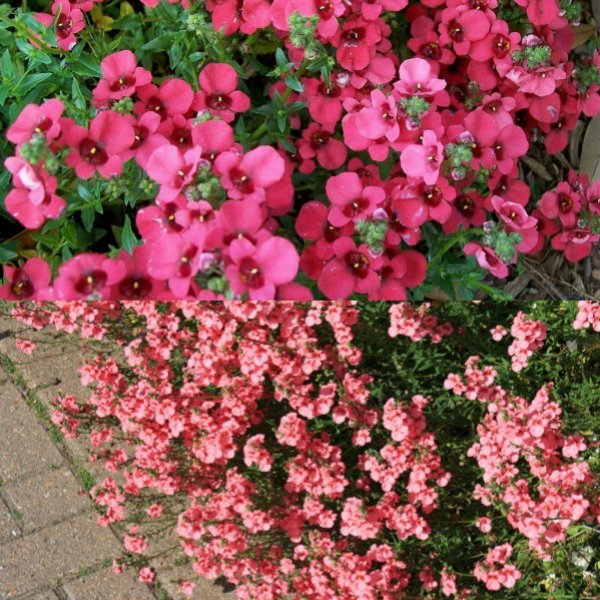 Speaking of planting and caring for diascias, there are several main points. Let's start with the care:
In order to achieve frequent flowering, the flowering shoots must be cut so that they do not hinder the growth of new ones;
These are very thermophilic flowers. However, direct sunlight can lead to the drainage and inhibition of the plant. Best suited is the side of the house, which is lit in the morning and half a day. So you can achieve a measured sunlight;
To continue growing in winter, the plant is brought into the room. In the future, cuttings will receive new cohorts;
You need to water with a little water, but the ground must be dry, therefore drainage is necessary;
Loose soil is perfect for these flowers. A perfect mixture of equal parts of garden soil, sand, peat and rotten leaves;
Bait during flowering is carried out once a week in 2-3. To do this, use liquid mineral fertilizers that feed the plant. No need to overdo it. Otherwise, it will not be a flowering shrub, but thick stalks with leaves;
It blooms well in summer, loves warmth, but does not tolerate heat.
Cultivation of ampelous diastia from seeds: planting, picking and growing
Growing diastia from seed is a favorite breeding method for this plant. Planting is carried out in early February without sunk seeds under glass. This will require a well-structured soil with high fertile properties, a flat box or a plastic container, glass or polyethylene.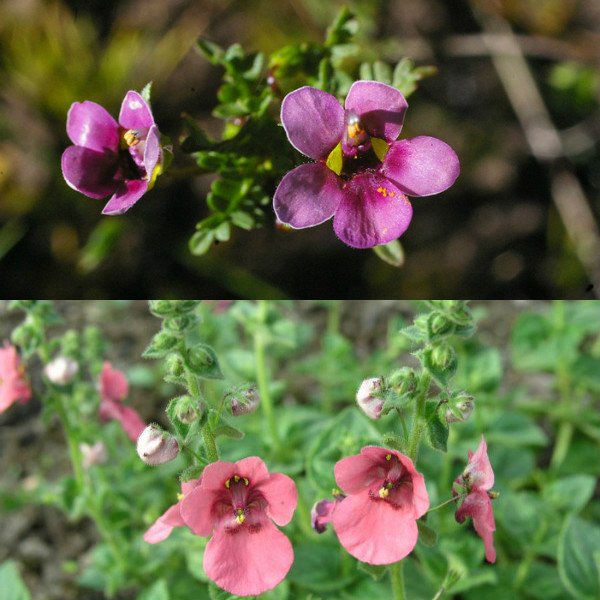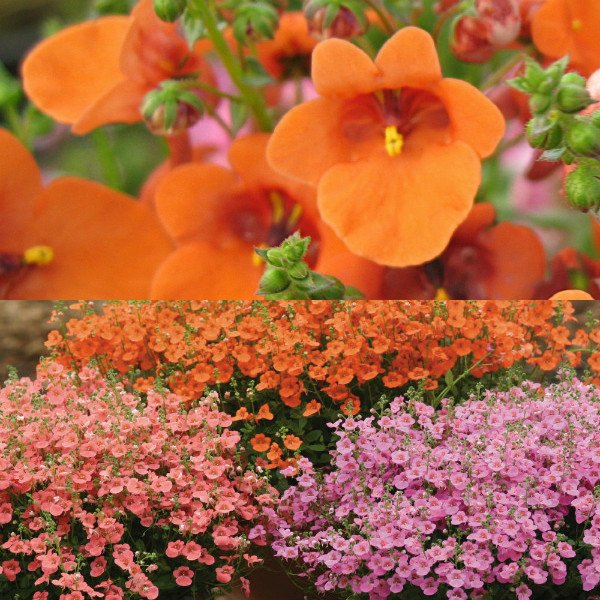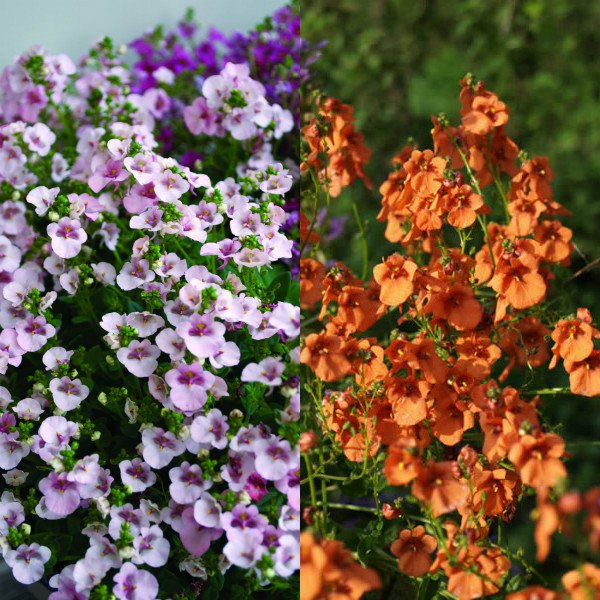 Planting diastia begins with the preparation of seeds. Sachet should be put on the 2 week in the refrigerator. The container is then filled to the 2 / 3 volume with primer. The earth must be compacted and shed with warm water. Then spread the seeds along the surface and moisten them with a spray bottle. Cover it with glass or plastic on top and place it on the window sill, where the sun's rays penetrate well. The first shoots appear after 14 days. After their appearance, you need to start daily ventilation. To do this, the film or glass is removed on the first day on 15 minutes, on the second - on 30 minutes, and so on, adding 15 minutes every day. A week later, when all the seeds have germinated, the film can no longer be covered. It now remains to wait for the moment when the first real leaves appear.
The pickling of seedlings begins at the moment of full development of the first pair of true leaves. Further growing after picking consists in daily light irrigation and adding mineral liquid fertilizer 1 once a week.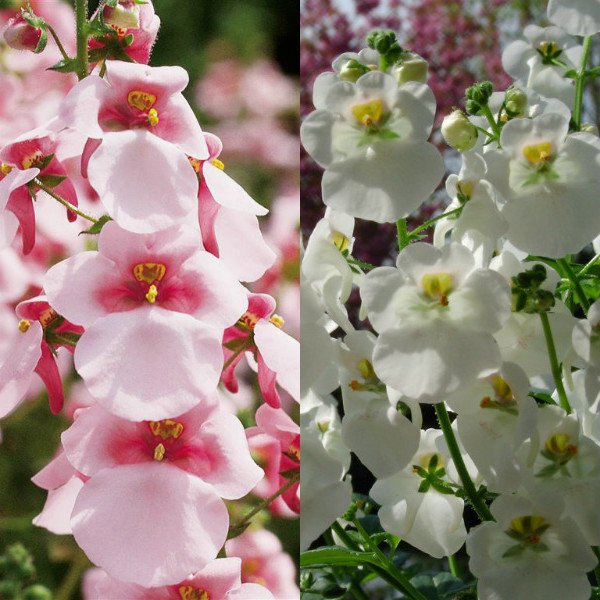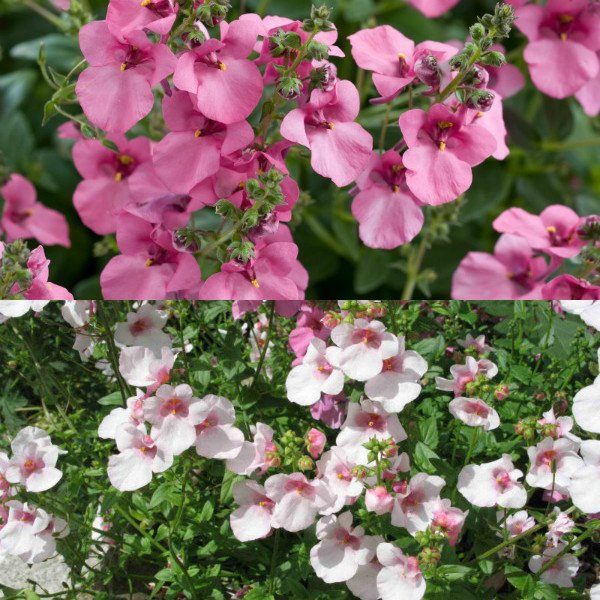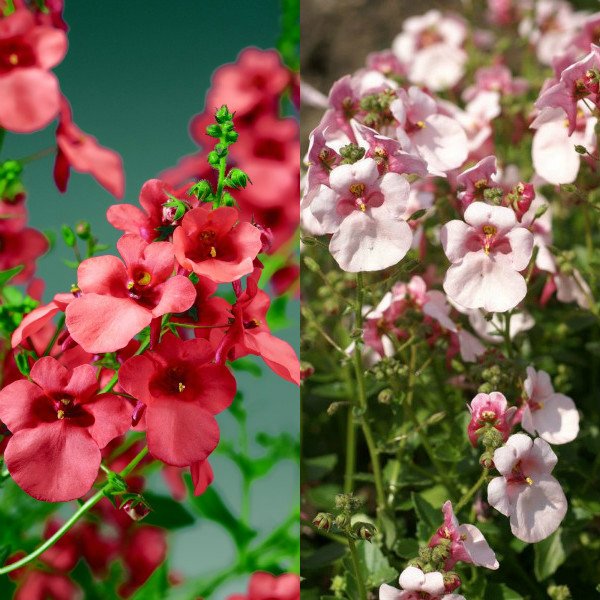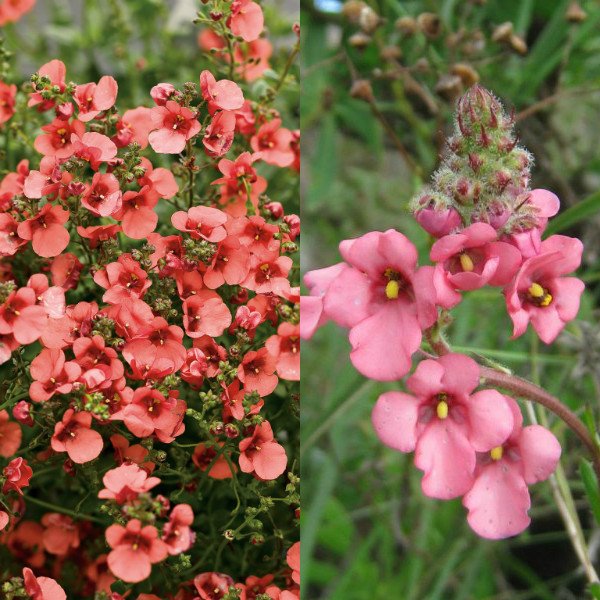 SIMILAR ARTICLES: