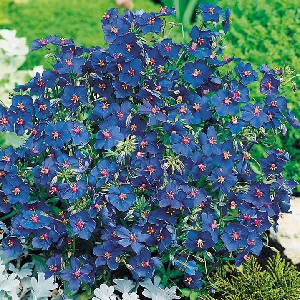 In ancient Greece, melancholy and blues were treated with broths of various plants, one of which in our time has become an excellent decorative addition for gardens. We are talking about the genus Anagallis from the family Primrose, numbering about 30 species with a picturesque long flowering. Buds of plants constantly adorn small shrubs.
In some other sources, the genus refers to a. Mirsinovs due to external and genetic similarities, but it is certain that they are representatives of the Primrova (Primrose).
TABLE OF ARTICLE:
The plant, which has a number of medicinal properties, grows on five continents as a weed, being considered a sign of light soil and poisonous perennial. Anagallis-saponin, a tanning agent, is found in stems and green leaves. In some people, the substance can cause severe allergic reactions, so be careful when using the flower in traditional medicine recipes. The picturesque nature of the anagallis in bloom is difficult to challenge, it is demonstrated by the photo in this issue. Look at the picturesque full-time light on the photo and get acquainted with its botanical characteristics: the types and varieties of plants, care and cultivation, reproduction at home and much more is collected in this material.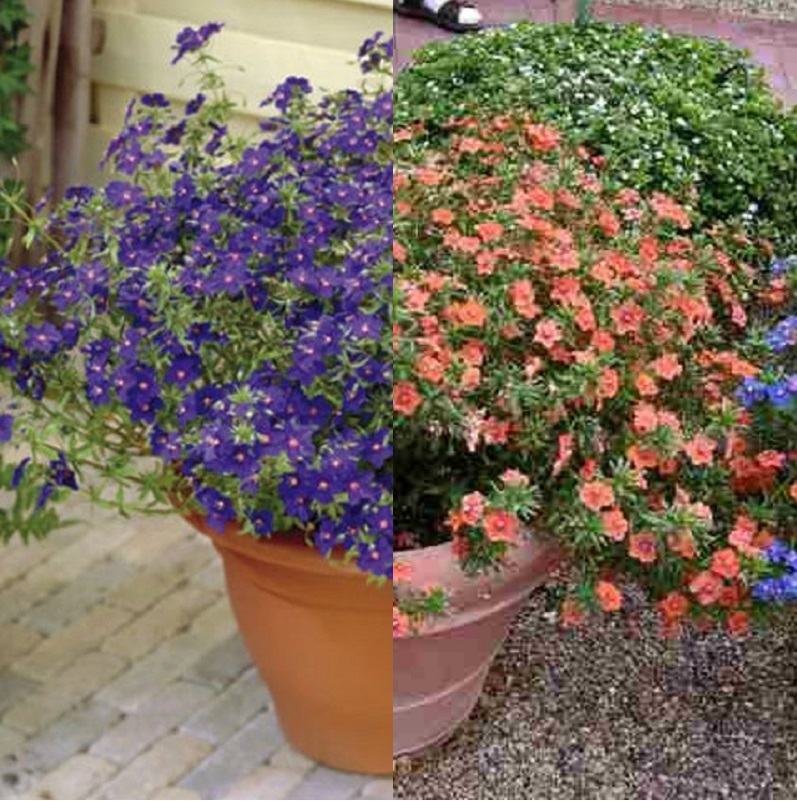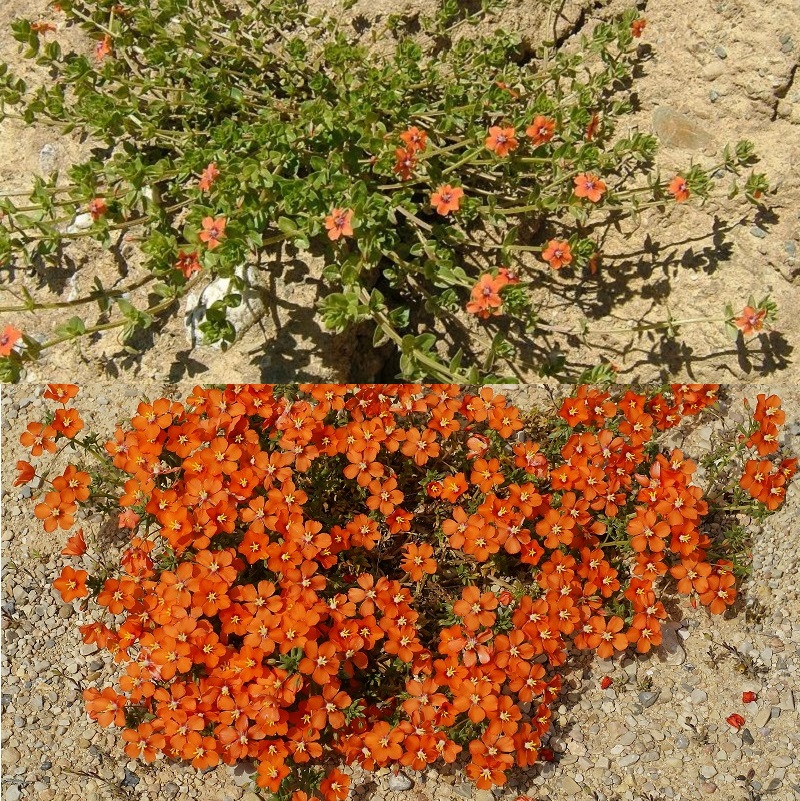 Botanical characteristic
The natural habitat of the Anagallis is North, South and Central America, as well as some areas of Eurasia, the West Indies and Africa. The plant grows in large groups, mainly on well-lit fields and lawns. In Mexico, Morocco and India there are very rare species that can hardly be called weeds. In general, these are small creeping bushes with orange or salmon tubular buds. In the climatic conditions of Russia, a perennial lush-flowering culture is a decorative perennial. The frosts characteristic of most regions freeze out the plant even under dense shelter and a layer of snow. But, and as an annual garden form, anagallis flowers on a flowerbed look simply magical. A botanical characteristic would not be complete without a description of some species. "Charm", "Sineglazka", "Blue Sea" and other varieties are the result of many years of work of breeders and can please flower growers with lush flowering.
Multiple species of the genus is quite difficult to distinguish among themselves, "full-time light" - anagallis is called collectively by the people. Among the many types of botany, they are distinguished as one-, two-, and perennial forms. The most common hybrid in gardening is Anagallis Grandiflora, its buds are usually rich blue or red.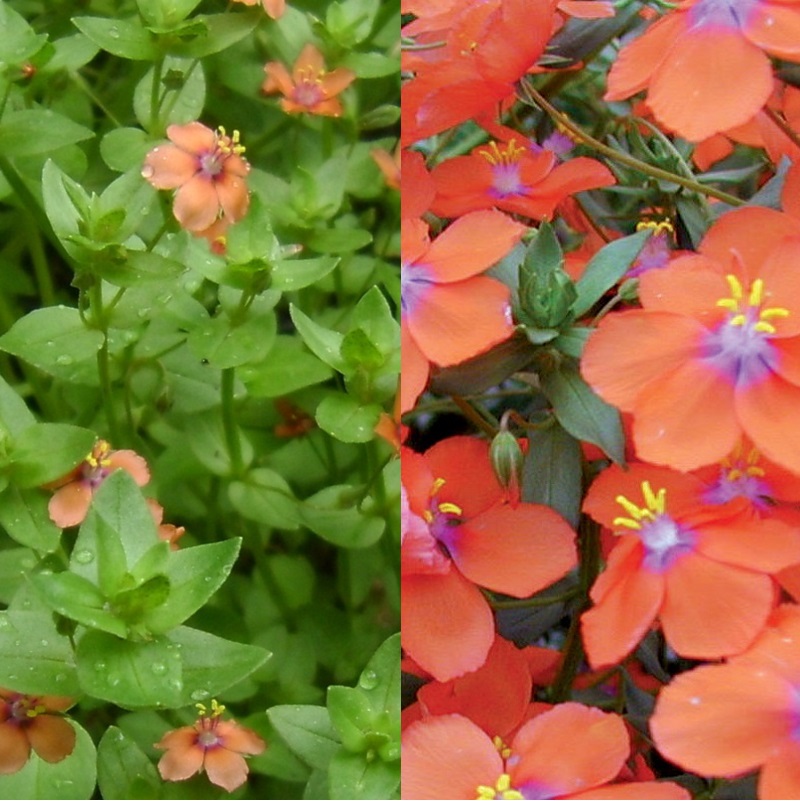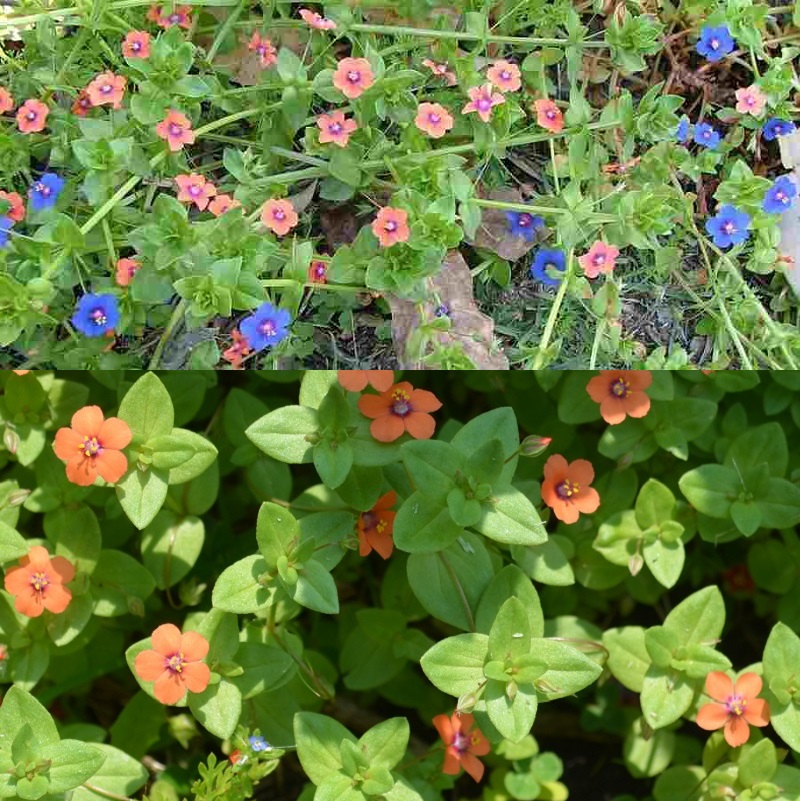 Florists consider anagallis to be a very rare, graceful garden flower. Growing it in the open field we will see a small ground cover shrub, no more than 30 cm tall, while creeping stems reach 50 cm. Small leaves also have a decorative value - these are small ovoid plates of bright green color with a characteristic brilliance. The edge of the sheet is solid, the location is opposite. The bush is especially picturesque during the flowering period of the plant, during this period its diameter reaches 50-60 cm with numerous single buds. The flowers have a red or blue color - in the majority, but there are also more rare plants with white and orange halos. The plant got its name for an interesting property of small flowers, no more than 2,5 cm in diameter, to open up under sufficient light and close in overcast weather and at night. Full time light blossoms when planting in early spring in June, as a container form - early May. Flowering continues until the first frost. The buds are single, arranged on a long pedicel, forming in the axils of green leaves. The corolla petals have a neat shape, as can be seen in the photo below.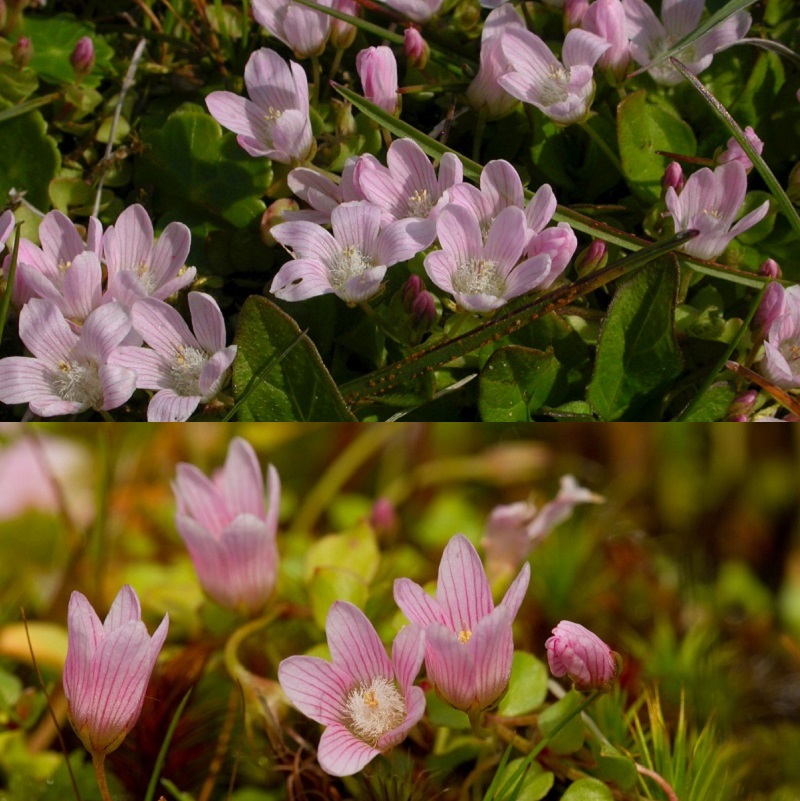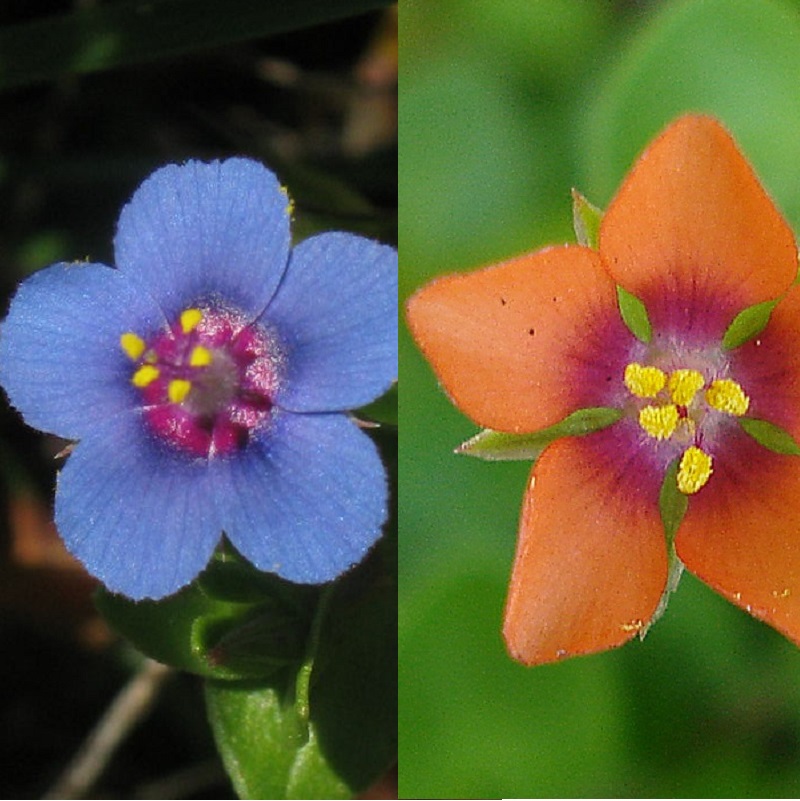 After flowering, the ovary is formed, the fruit is born from it - a multi-seed box. The seeds are very small, they plant multiplies year round.
Anagallis varieties are full of light and their photos
It is quite difficult to distinguish between different varieties of anagallis. Full-time light, even for a botanist, is a very mysterious plant. Among themselves, the species are very similar in flower structure and shades. In total, a large variety of garden hybrids and cultures have been developed, but let's talk about the most beautiful of them and see their picturesque blooms in the photo below.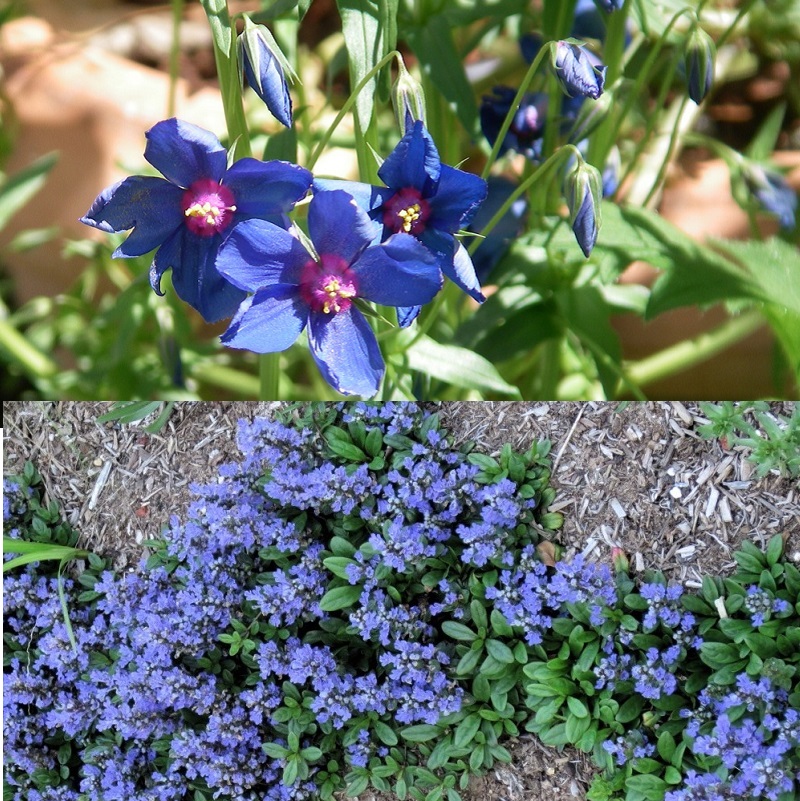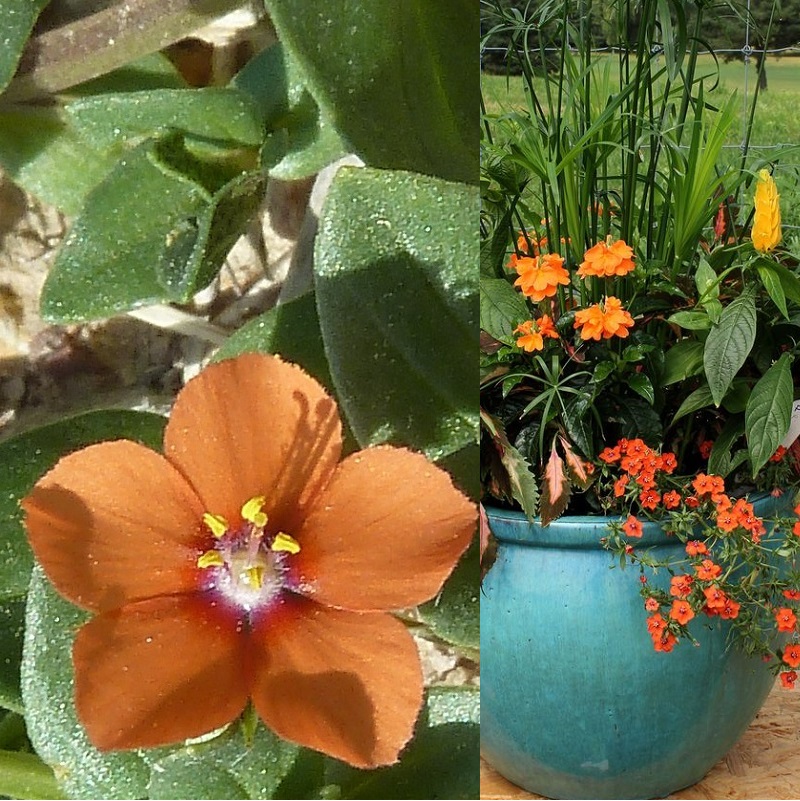 A lot of attention from flower growers has earned a field full-time light, which grows in all parts of the world like a weed. Especially representatives of varieties of this species spread in West Africa and some parts of Europe. The stalks of the field anagallis reach a length of 50-60 cm, covering the soil, they form compact bushes no more than 30 cm in height. The ornamental leafy plant has small sessile leafy plates, saturated green color with a glossy outer part. Due to this property sheet, full-time light is difficult to call a weed. Interestingly in the gardens will look sort Anagallis arversis var. cacrulea with deep blue buds. The growth of such a bush is no more than 10-15 cm, and its diameter is about 30. This allows you to grow the culture at home in a pot or a small pot. Blue buds resemble faceted topaz - the petals are perfectly regular shape. The diameter of the corolla is no more than 3 cm.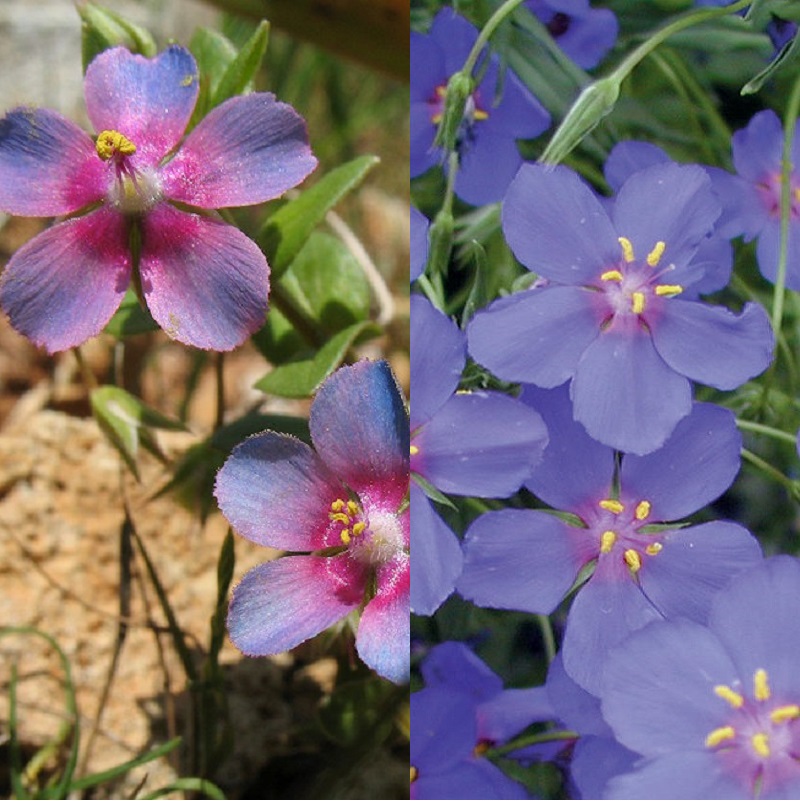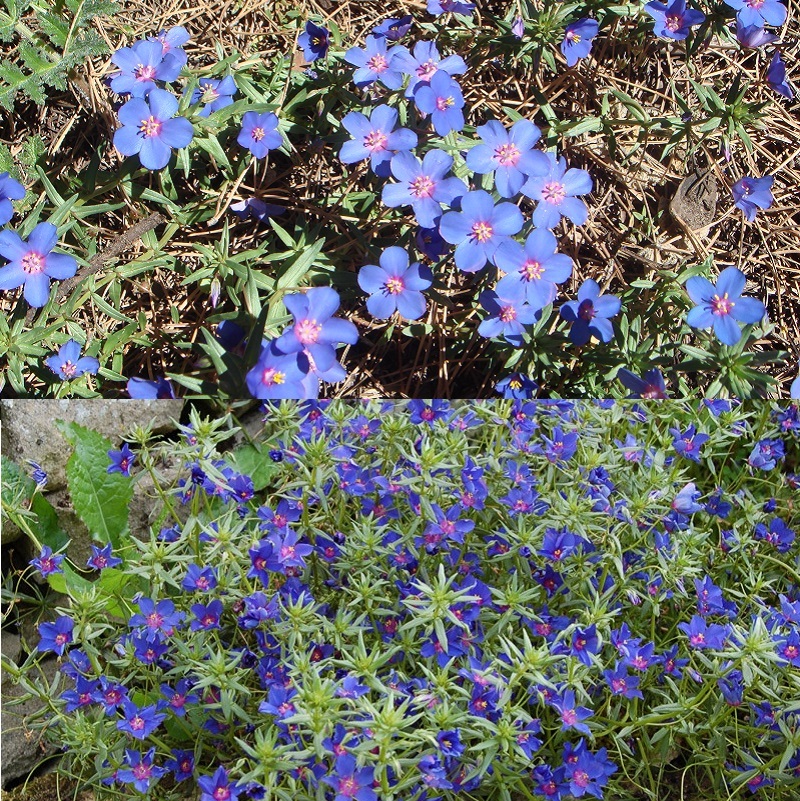 Red field full-time light is also a rather picturesque garden culture, it is often seen in the gardens as an annual decoration for rock gardens and hills. The height of the compact bush is about 20 cm, the length of the stems 30-40 cm. As a potted culture, the plant is a remarkable apartment decoration for a home or garden. Buds saturated red or salmon shade, small, no more than 0,5 cm in diameter.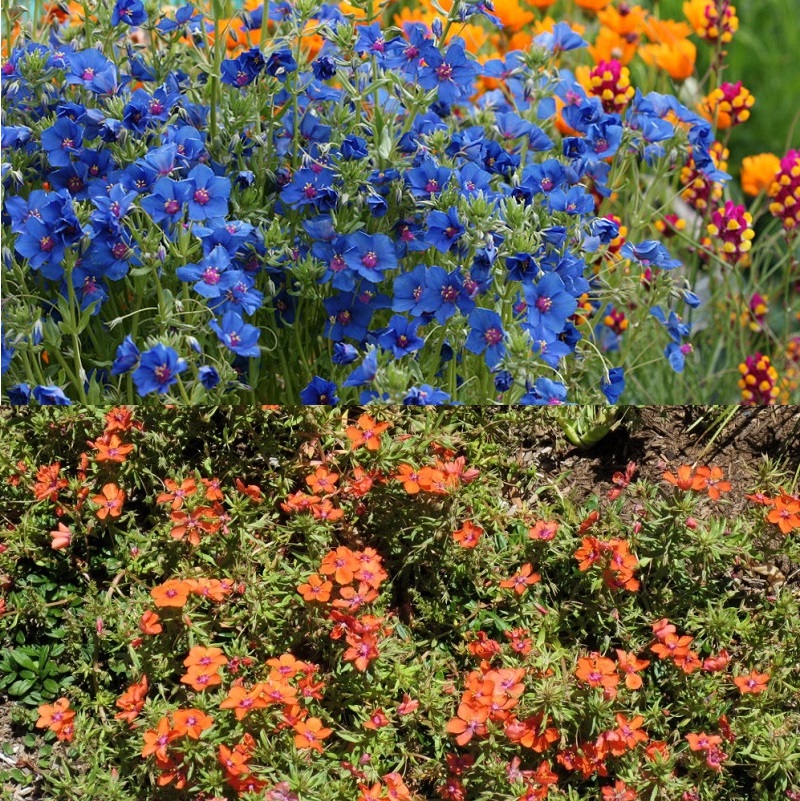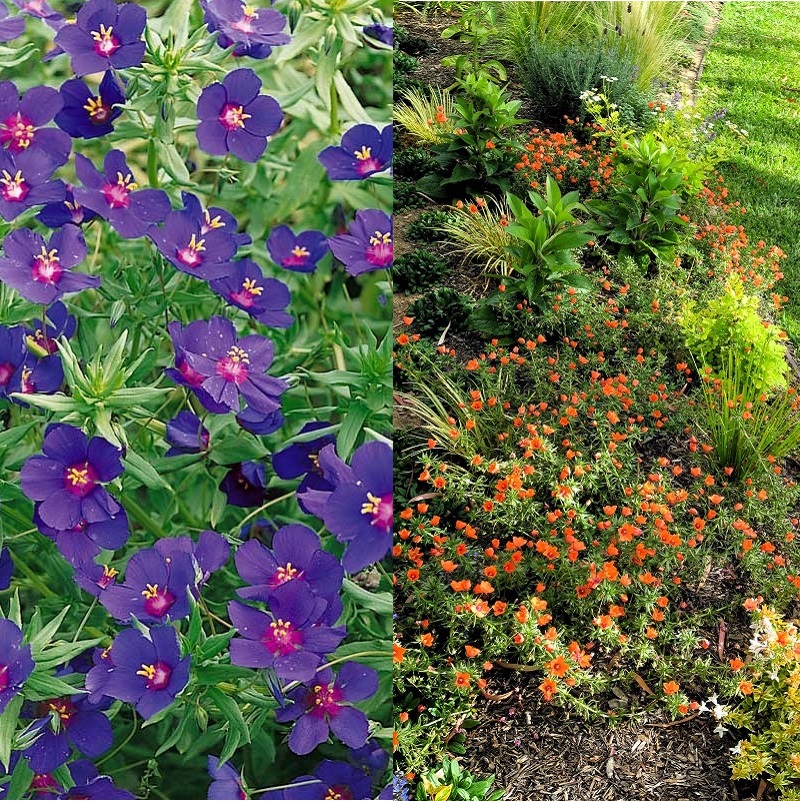 In the garden or at home it is worth trying to grow a korptsvetkovy anagallis, it can also have blue or red buds. The plant is valued as a small perennial ampelous shrub. On the basis of this species, a large number of hybrids with buds of red, blue, orange and white hues are derived.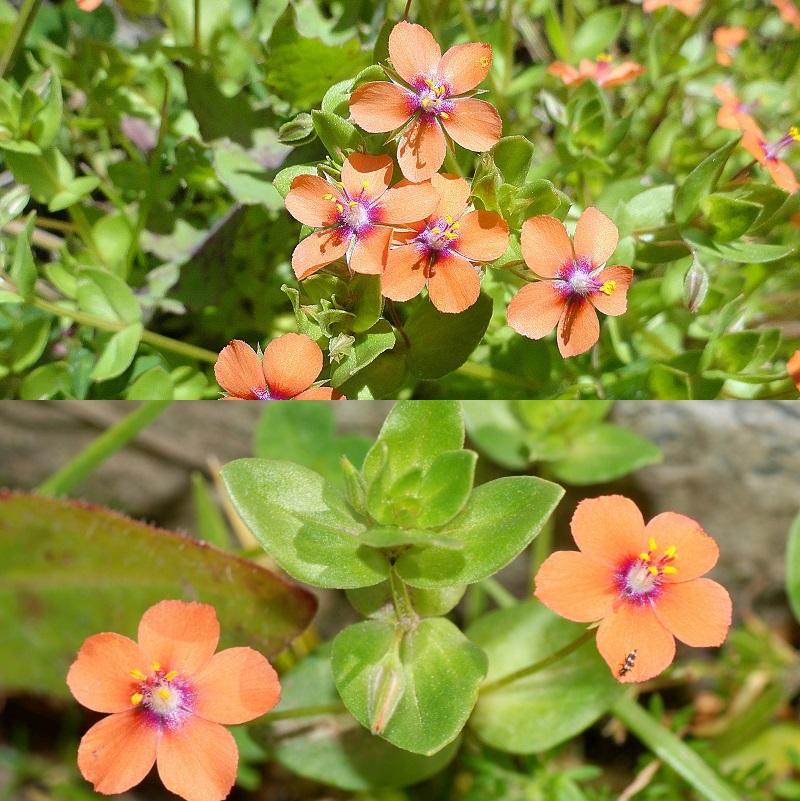 An abundant bloom of intense sapphire color gives a variety of anagallis (full-time light) - the blue sea. This is a very spectacular crop, it produces neat little bushes, about 30 in diameter, see. The length of the stems is 30-35, see the plant looks great like an ampel variety, grown on balconies and in flowerpots. In the photo below we will see how beautiful the flowers of the anagallis are the blue sea.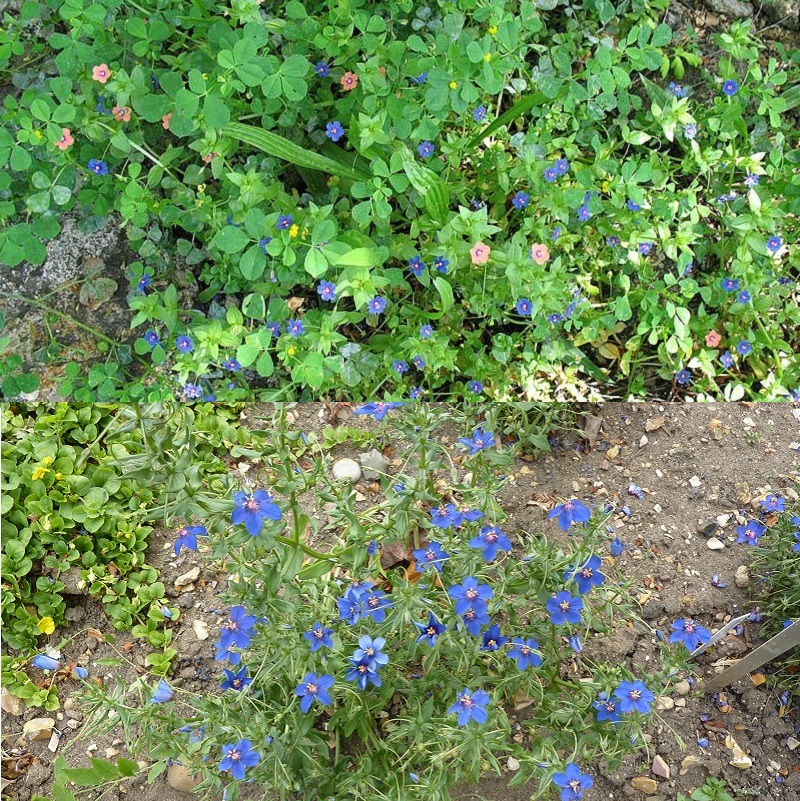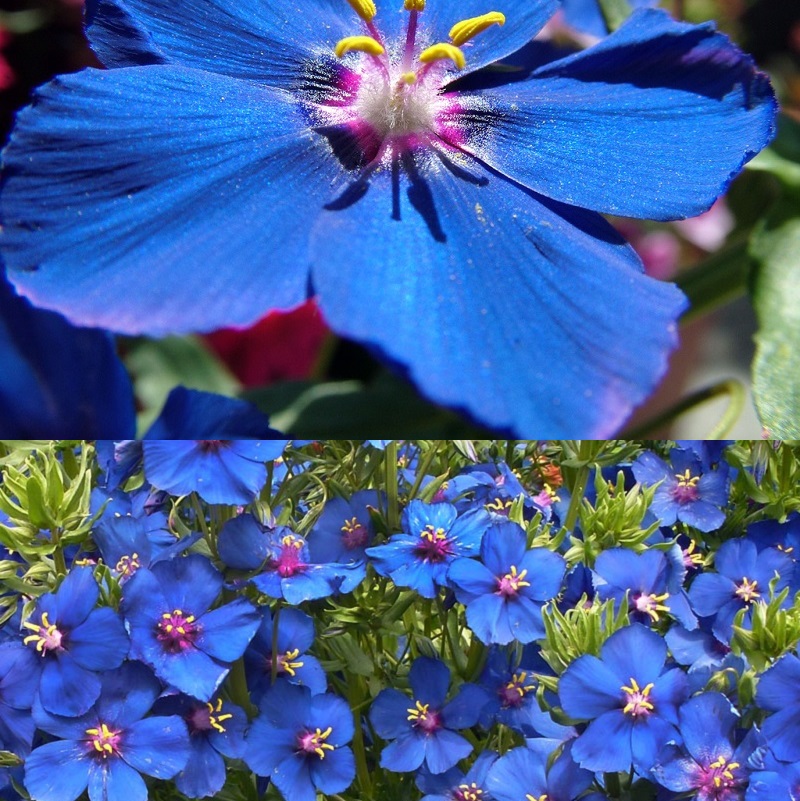 Growing and breeding anagallis
Reproduction of full-time light is not difficult. Growing up anagallis from seeds possible in any conditions, as the plant is easily adaptable, subject to certain essential rules. To obtain beautiful undersized shrubs in climatic conditions with a prolonged winter, it is necessary to germinate seedlings at home. In such regions, sowing in open ground is possible only when the ground is completely warmed and the threat of frost returning is bypassed. Therefore, for sowing seeds, we prepare a small box in early April and fill it with a mixture of soil and peat. Planting material is not prematurely required to germinate. Some growers prefer to soak them on the 1-2 of the day, for faster shoots.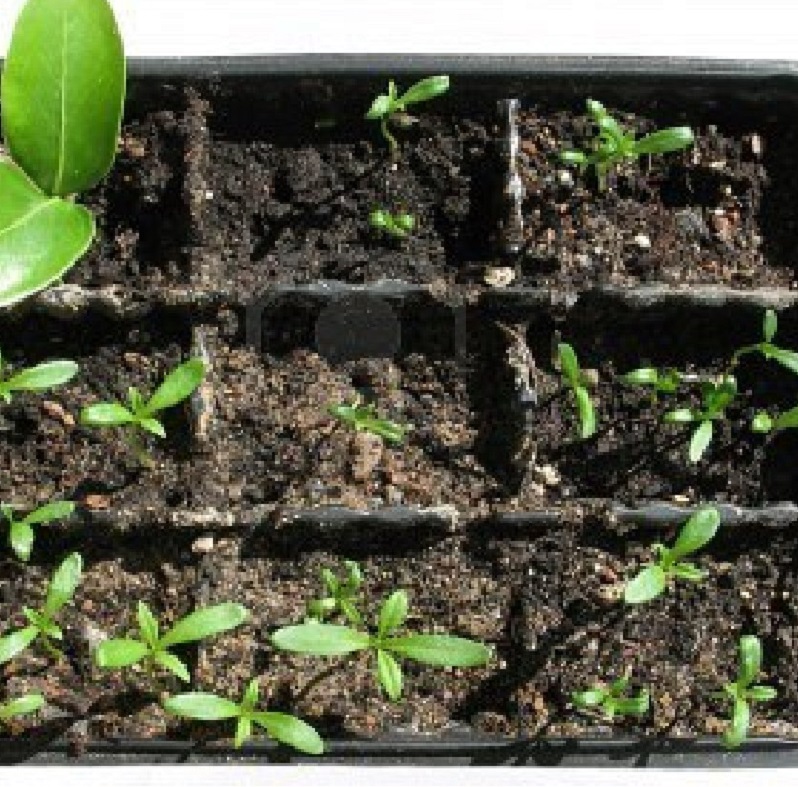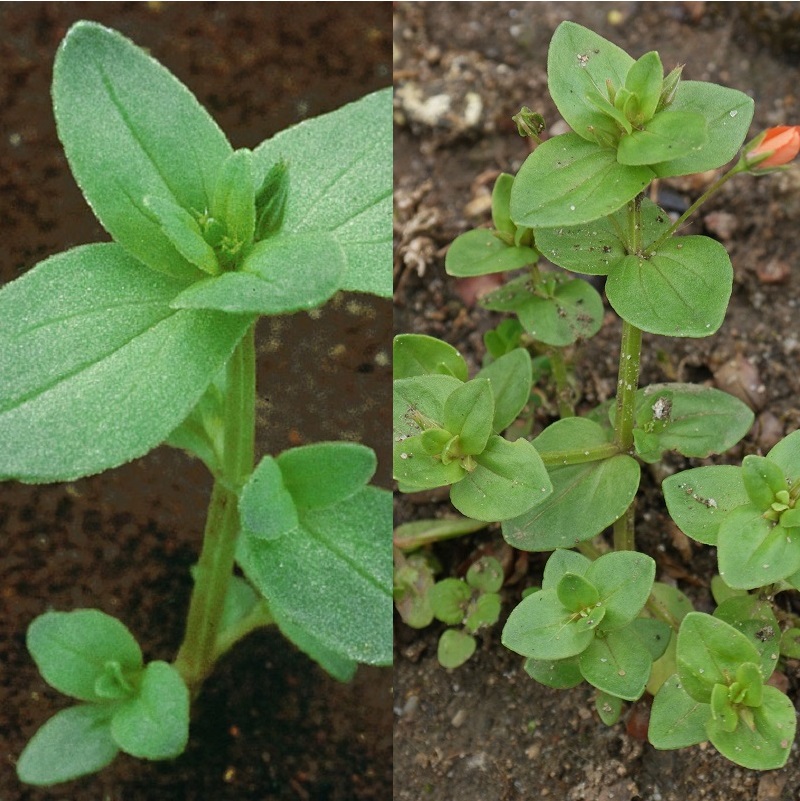 Anagallis seeds are placed in the ground without penetration, powdered with a thin layer of fine river sand, the container is covered with a transparent cap. The soil should initially be well moistened, since it is not recommended to water the seedlings before the first shoots appear - there is a risk of rotting and damage to the root system. It is necessary to air the mini-hothouse every day for several minutes (half an hour is enough). The first shoots will appear within 1-2 weeks, then you need to remove the transparent cap and slightly moisten the soil with a spray bottle, without abusing moisture. Even the emerged true leaves sprinkle a little with water, so as not to damage young plants.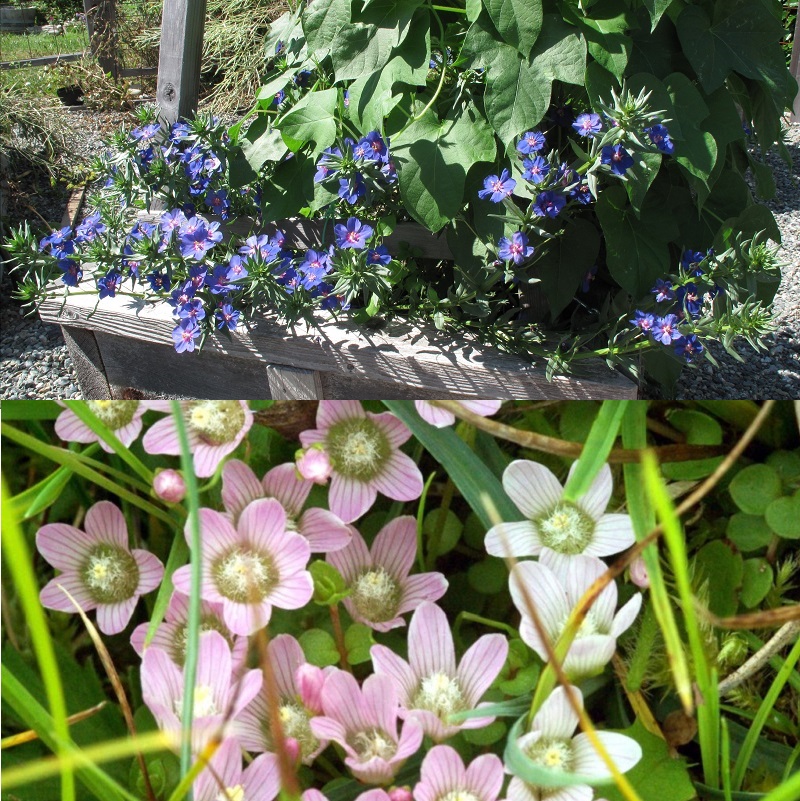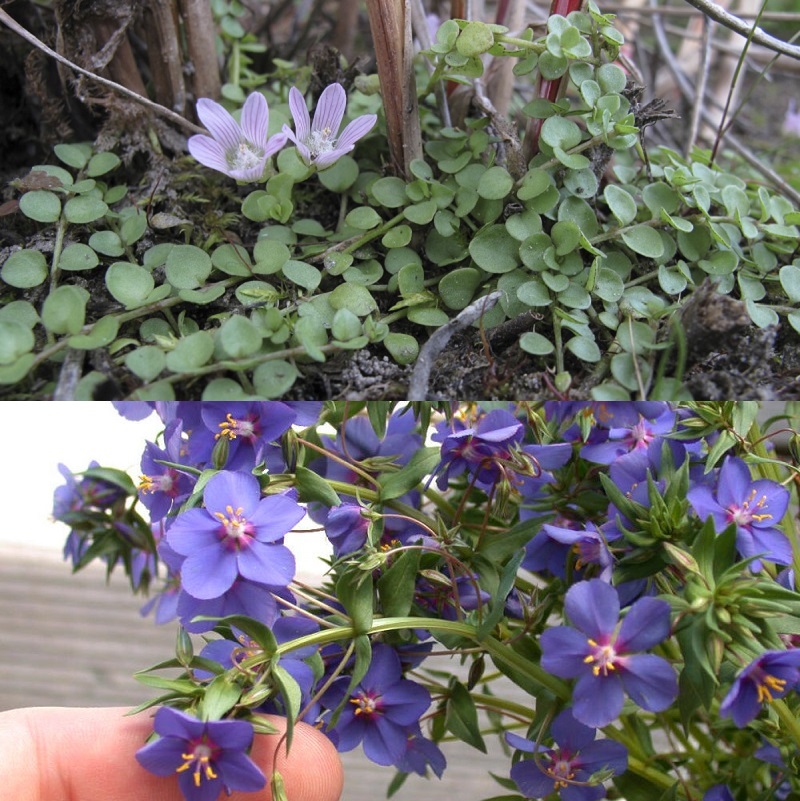 In late May-June, the plant can be planted at a permanent place. For growing anagallis, it is best to choose a well-lit part with a light, moderately fertilized lime soil. Constant exposure to the sun will require additional moisture, so you can choose a place that goes into penumbra for some time. When growing on the balcony - you need a good container with a powerful drainage, as the sun's rays can burn out the green leafy plates and affect the flowering period, reducing it, so additional moistening of the soil is required.
For planting in the open ground of full-time light, seeds are often sown directly to a permanent place of growth. But, this is best done in warm regions in late May. In such a case, the first shoots will appear within 2-3 weeks.
Propagation by cuttings of anagallis is possible all summer, they can be cut in May or early summer.

Care for undemanding anagallis
Virtually all varieties and types of anagallis are undemanding, caring for them is a pleasure. It is important to know that the internal light is a very warm and light-loving plant. The minimum temperature of its content is 18 degrees. Frosts and gusts of cold wind, draft - are destructive for young plants. Adult specimens easily tolerate lowering the temperature to 12 degrees, delighting with juicy buds until the first frost all autumn long.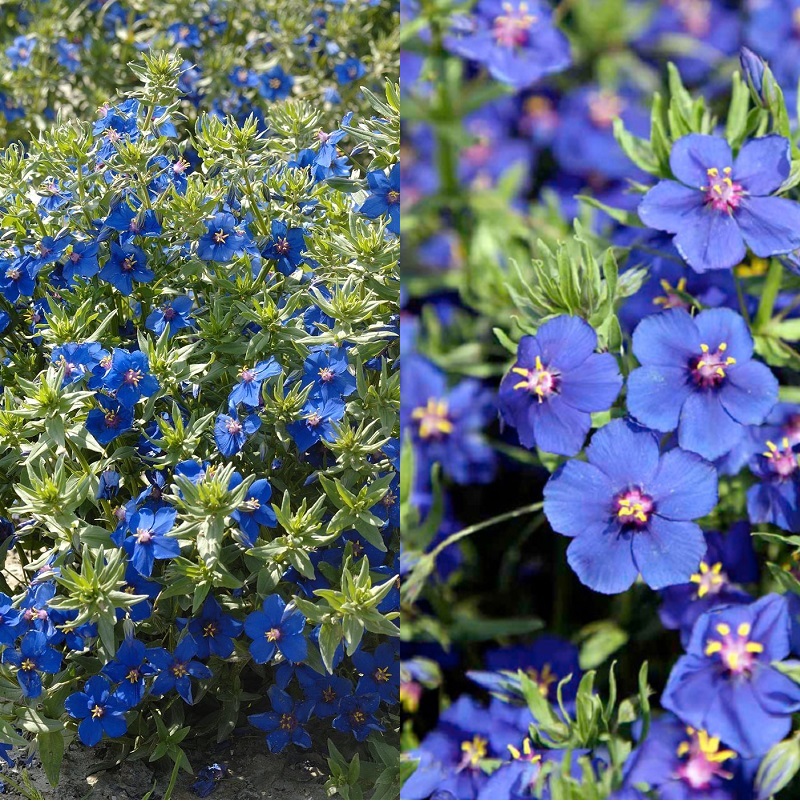 Illumination is an important part that more than the rest affects the picturesqueness of the blooming of full-time light. If the light is not enough, the plant will focus on the growth of green mass, while the appearance of buds will be very difficult to achieve. But, some gardeners grow perennial groundcover and for decorative leaf plates. Creeping stems even without small buds form a lace carpet. The bright sun all day long can also damage the flower. Scorching rays are rapidly approaching fading.
Watering anagallis is needed only in hot weather. At the same time, take care not to overflow the plant; this can provoke damage to the root system and its rotting. If watering is not enough, the internal light begins to fade, but if the leaves turn yellow a lot. If the second symptom appears, stop the water treatment for a few days. Due to the weak root system for the flower it is necessary to loosen the soil so that the soil does not crack.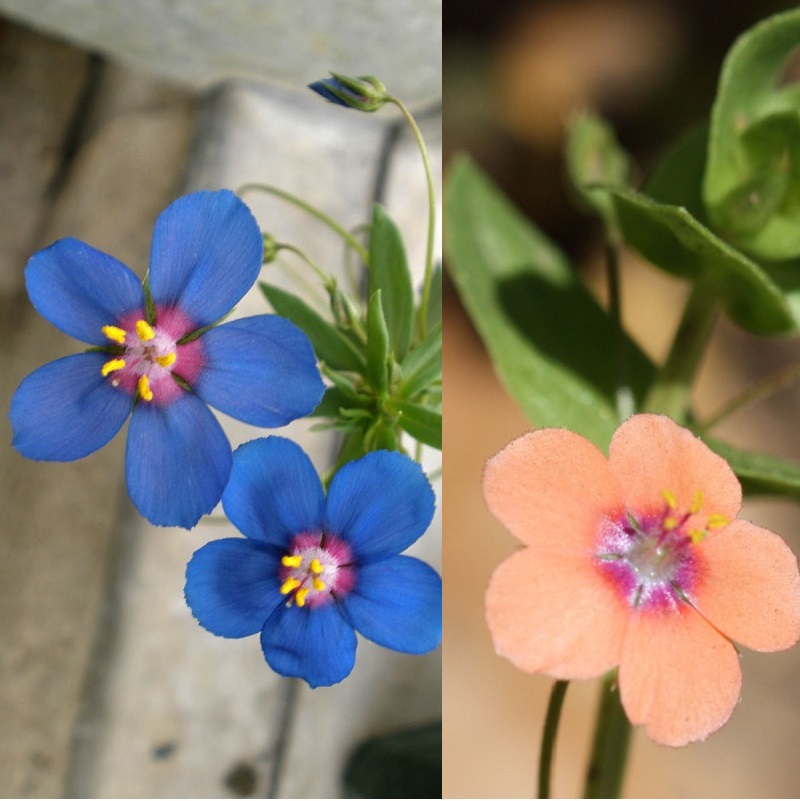 The plant is prone to self-sowing - to avoid it, you need to cut off fading buds. If this is not done, then the flower will begin to shed off a green mass and will look less decorative and attractive.
SIMILAR ARTICLES: