Before you choose wooden garden benches and benches, you should consider a plan for their placement on the site and the subsequent operation. The choice of material begins with the fact that operation in the open air requires a special approach to the protection of the coating. Each garden is a special place that makes up the space that connects man and nature. It is full of plants and flowers, carefully selected and cultivated in order to enchant you with its beauty throughout the year. When you create a garden do not forget about the people who will benefit from it. Garden benches and benches are an integral part of any landscape design, they create coziness and conditions for comfortable rest. The selection and operation of these elements are described in sufficient detail in this article. We also offer to see wooden garden benches and benches in the photo: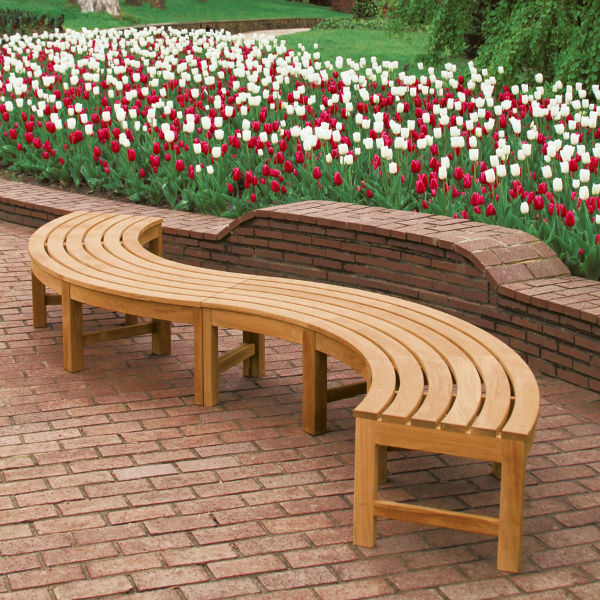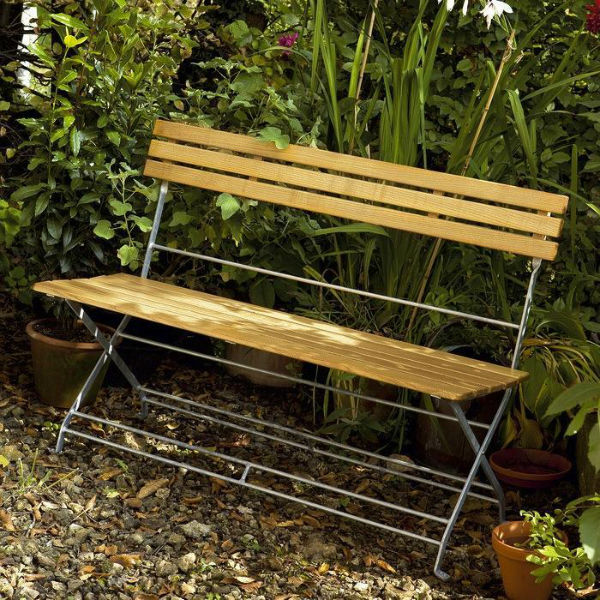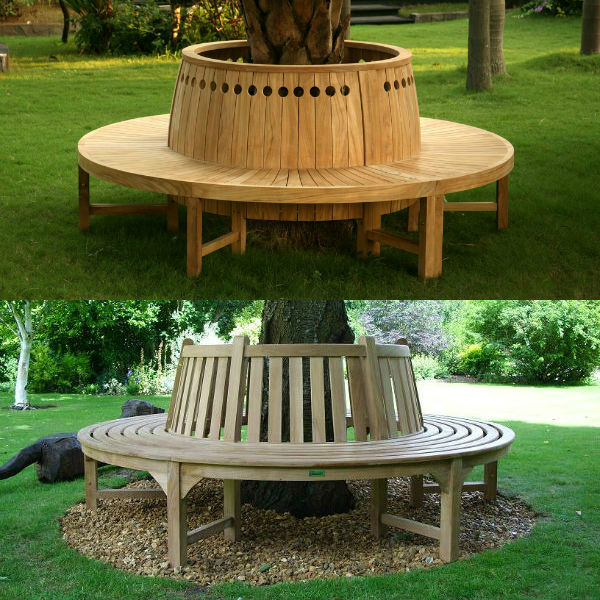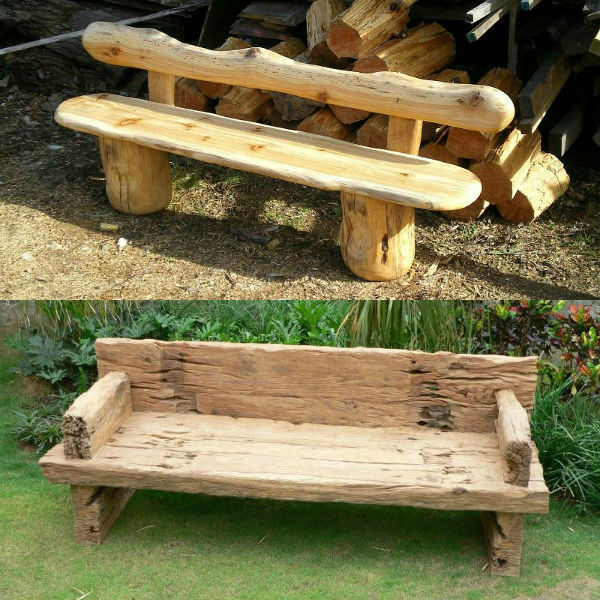 If we design and produce a garden, remember - this place is not only for plants. It is also a place for ourselves, where we can be alone outside of work, in order to relax and enjoy complete relaxation. When designing a garden should take into account the places that will give us just such sensations. Of course, we include to them a terrace, a gazebo, a barbecue corner and the like. And, of course, we can not do without garden furniture, including benches. I would like to note that it can become something more than the usual piece of garden furniture, which is used in organizing family celebrations and meetings with friends. Garden bench should be a place where we can stay for a while, calm down and relax, indulging in reflection.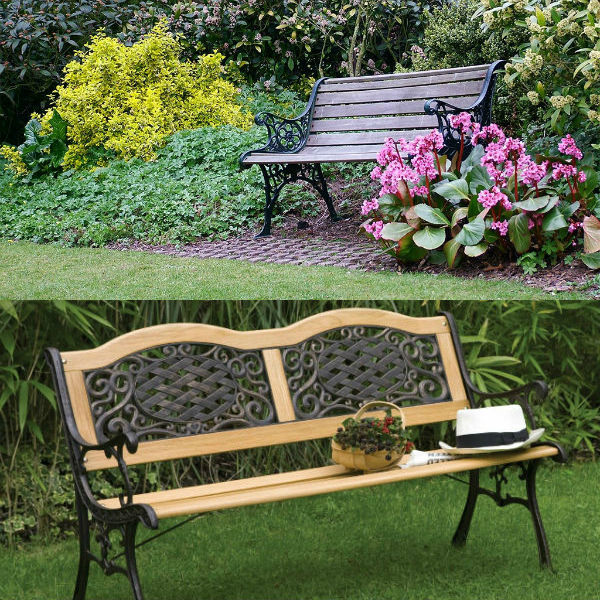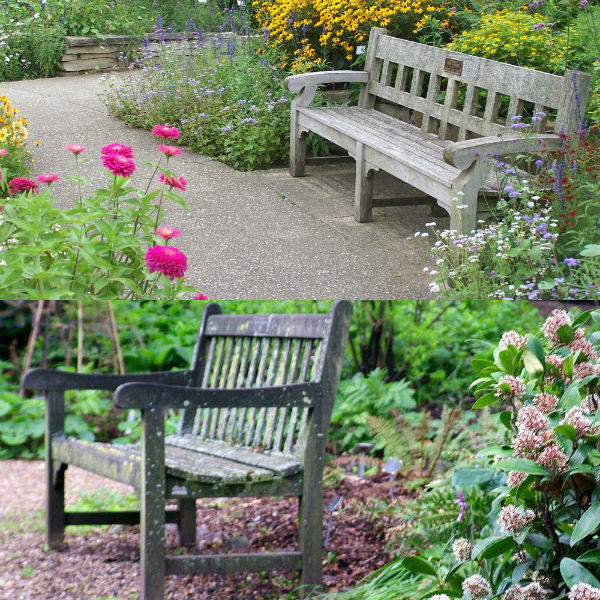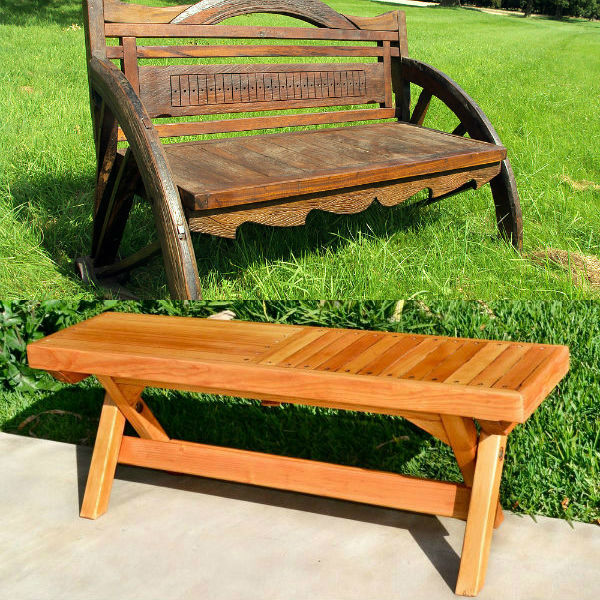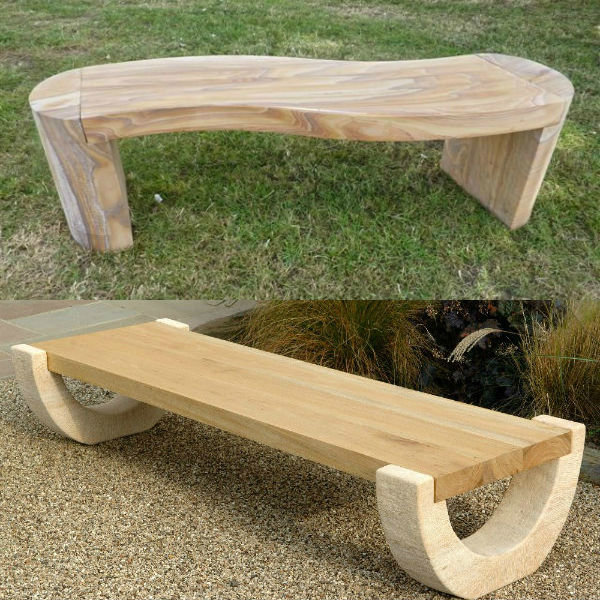 Choosing the right model
On sale you can meet a huge number of benches, which vary in size, color and, above all, the material from which they were made. The correct choice of a convenient model should not be based only on the price tag. Should be taken into account ergonomics and durability. Prices for benches are very different, and depending on your wallet, you can spend several thousand on a bench with an original design. With most, however, prices are not so high, and at a reasonable price you can buy a bench that meets your expectations.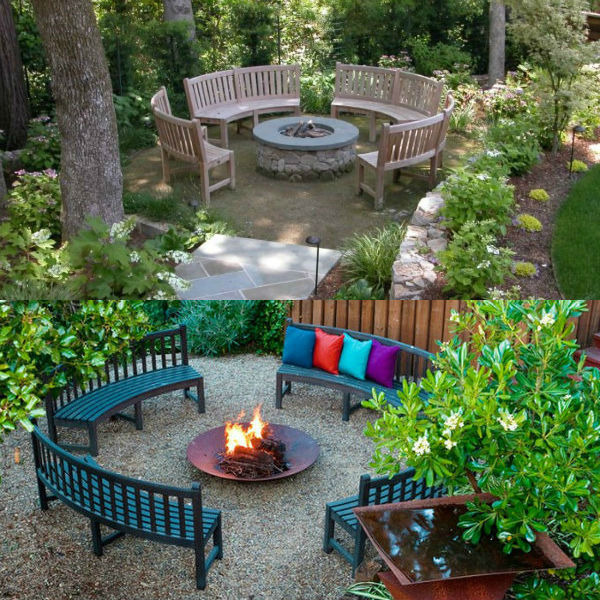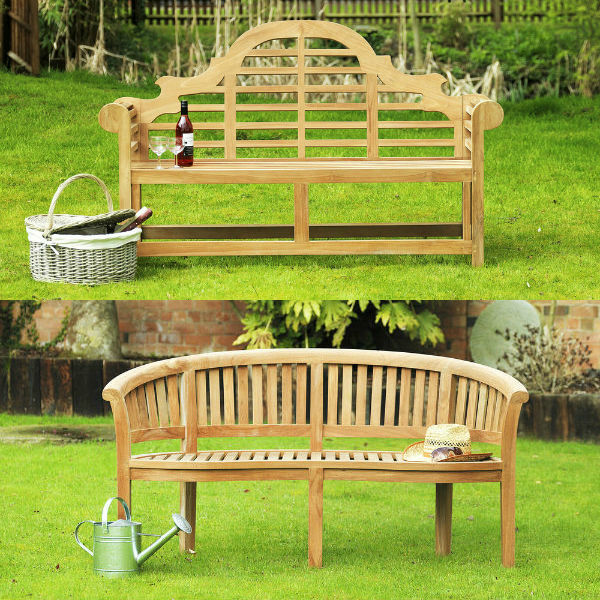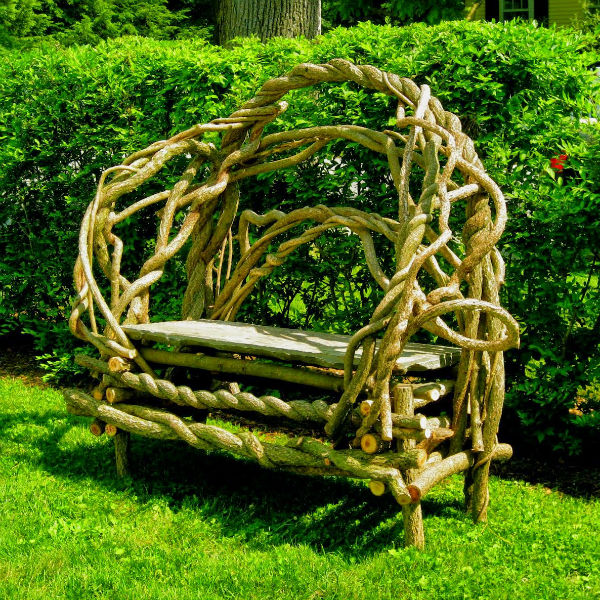 However, wooden benches are still popular, often with a variety of steel uprights. In addition to them, you can also find benches made of metal, plastic, rattans, willows (wicker) and even stone. Forged benches will look majestically in your garden. When choosing, it is better to give preference to those who keep their form for a long time and you will not have to say goodbye to them in case of rain. Currently, you can purchase wood benches from exotic trees that are more resistant to adverse weather conditions.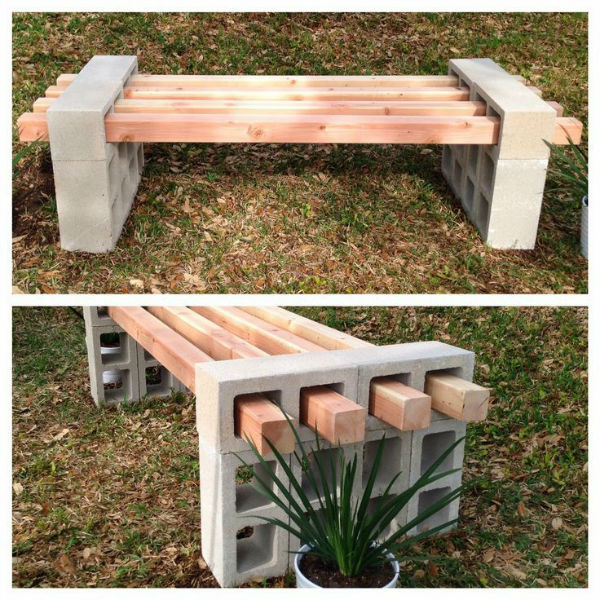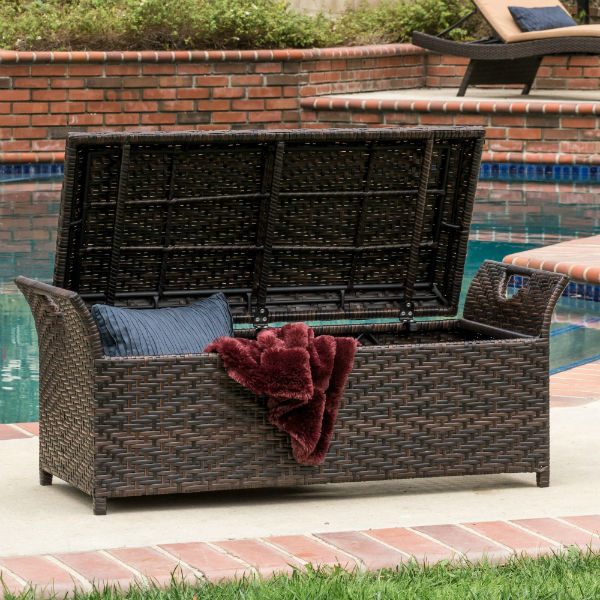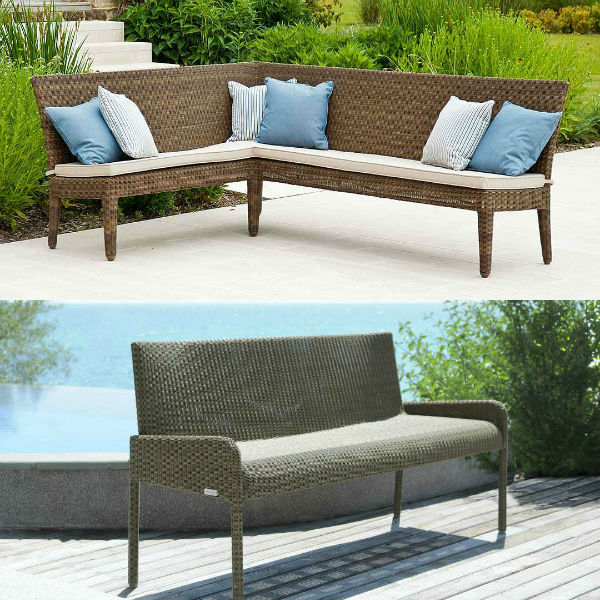 Wooden benches and benches - their operation requires care
Already in the project it is worth thinking about the corners that will become your vacation destination. They should be quiet, but give a larger field of view. You can put wooden benches and benches somewhere on a winding path or under a big tree, which will give shade on hot days. A bench under the hanging birch branches will look great. In the noise of trees and the singing of birds, we again discover that the world is full of beauty, which every day goes unnoticed. It is worth remembering that their operation requires care, timely care and maintenance of an attractive appearance.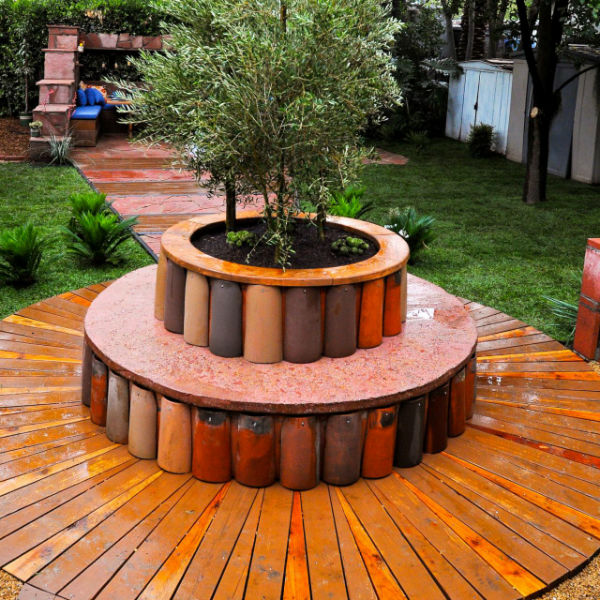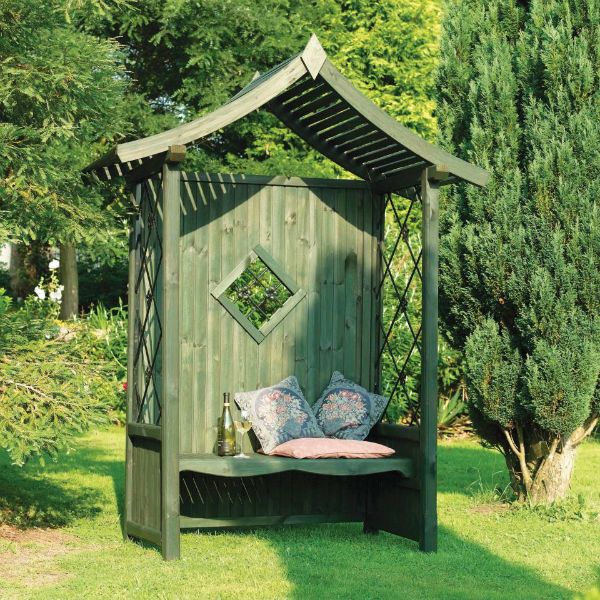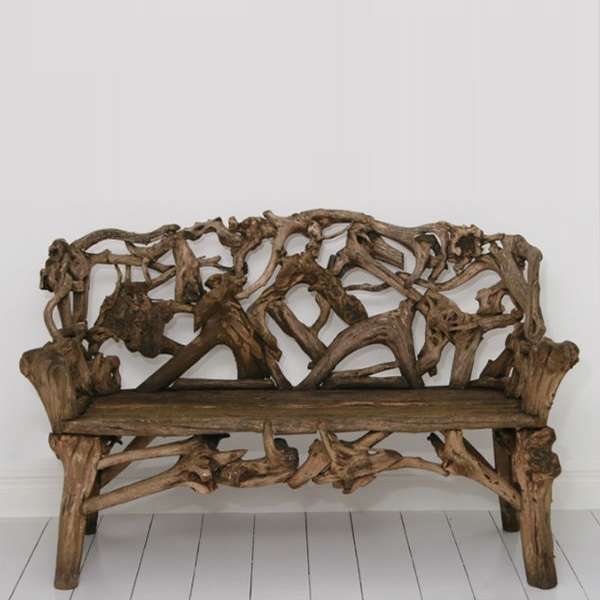 The bench must be adapted to the style that prevails in the garden. For natural gardens, of course a stone or a wooden bench is more suitable. Similarly, in the romantic composition, where benches with wrought-iron elements will also look good. An example of an interesting composition is a wrought iron bench and a wooden seat next to a bush of fragrant roses. Recreation in such a space is a celebration of feelings, which is over, they will not sleep in such a place.
Successfully biased is a bench built into an arbor entwined with grapevine and climbing roses. Supporters of the Mediterranean style should create a corner on the ground with stones, where roses will reign behind the blue bench, and there will be a tangible aroma of blooming lavender grown in metal containers around.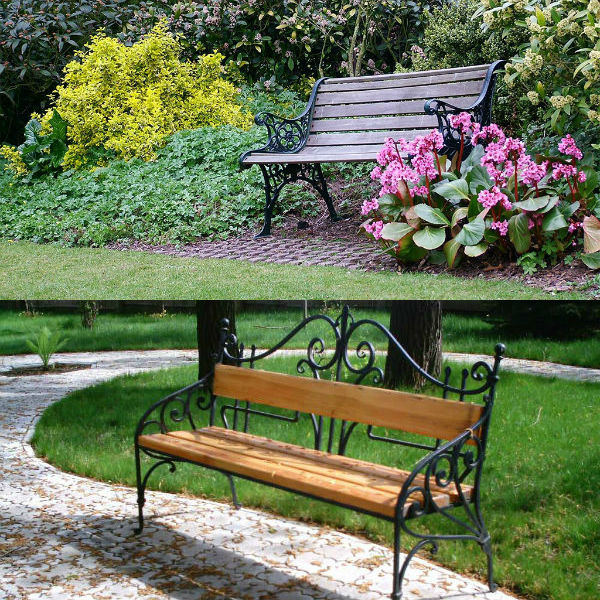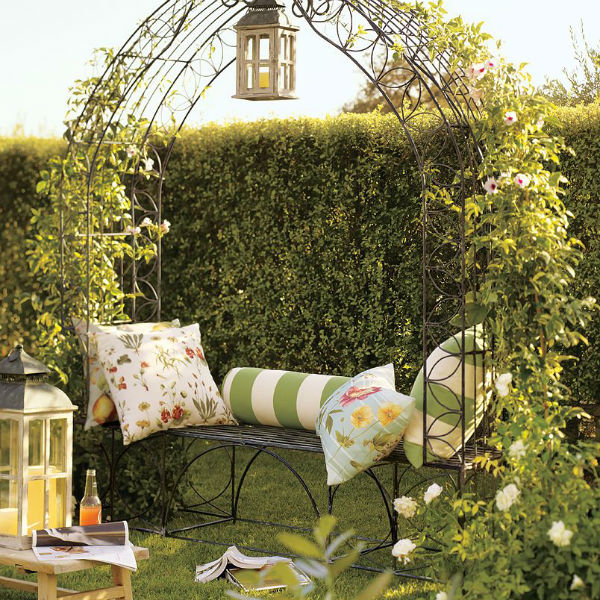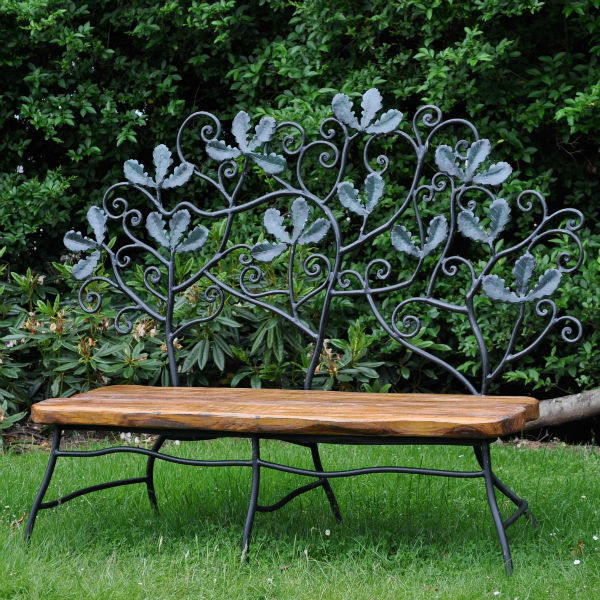 A bench in the company of a grassy garden can also be an interesting alternative. And people who love the water world, can put a bench in the vicinity of the reservoir, so that within a few hours will be able to admire the beauty of this particular ecosystem. The possibilities are truly endless - it all depends on your imagination and your chosen solution.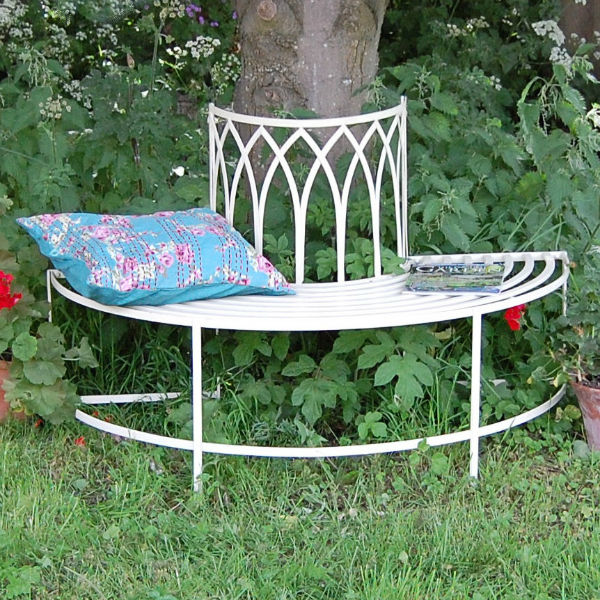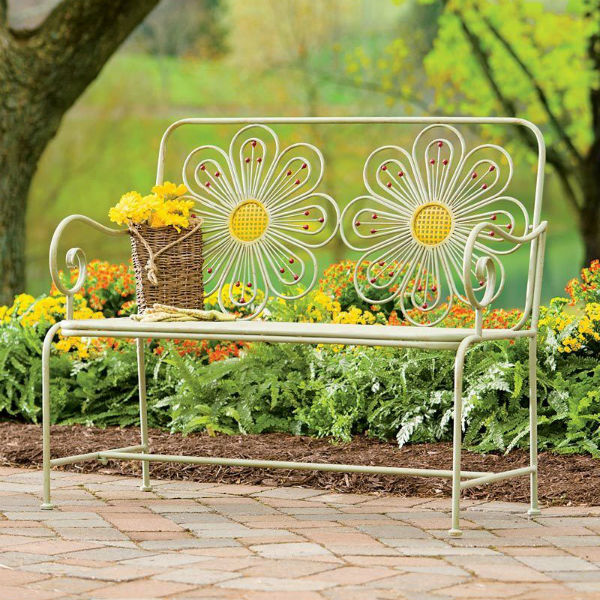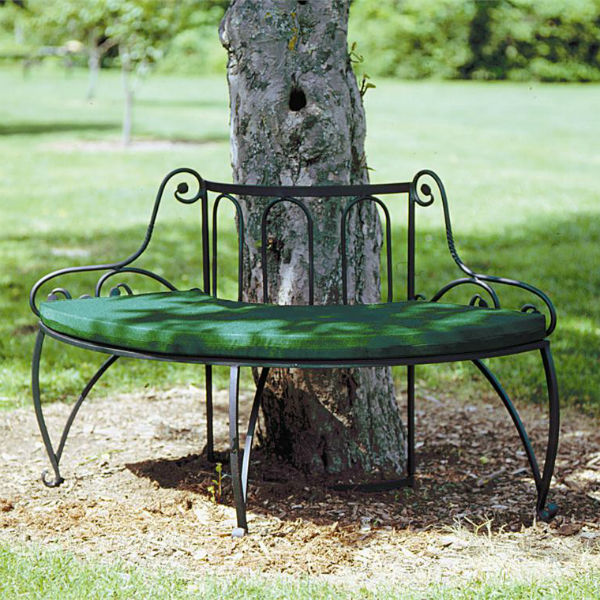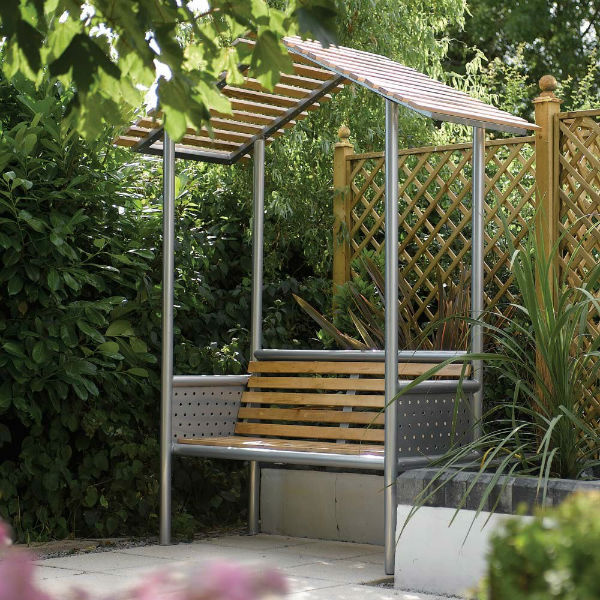 Options for garden benches and benches
Benches of different materials are different in their durability. Options for garden benches and benches have a number of consumer advantages and disadvantages. The worst in this plan in the autumn benches made of wicker and rattan. However, this does not prevent enthusiasts from using similar naturalistic solutions. Increased service life of course show plastic benches that are resistant to some mechanical damage. Their main advantage is the low price. Worse, if you take into account the aesthetics and harmony with the garden. Plastic benches will not create a harmonious combination in the garden, but for some reason they will be quite appropriate.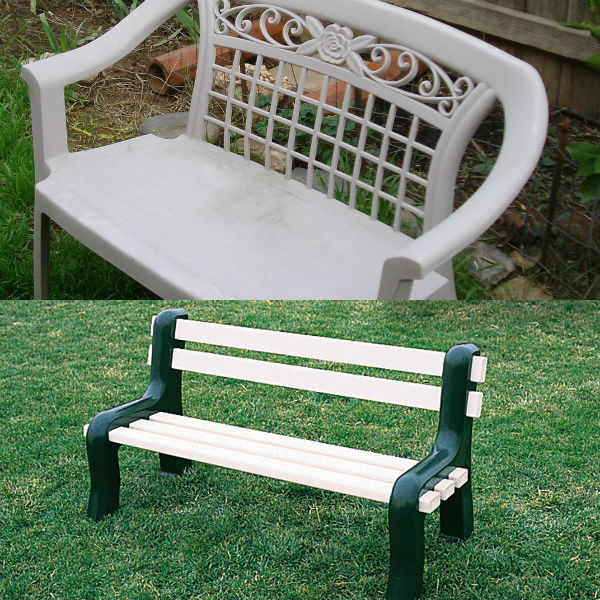 The strength is also characterized by benches made of steel and wood. However, from time to time they need attention. Acquired benches, as a rule, are already protected by special measures against inclement weather (rain, sun, etc.). This layer protects the wood on the 2-3 of the year. After this period, it is necessary to restore the tree: it must be cleaned, it is necessary to remove the destroyed fragments and sand the surface with sandpaper. Then it should be primed and covered with wood agent (paint, stain, varnish or impregnation). In the case of metals, clean them of rust with a wire brush, for example, or sandpaper. The surface must be cleaned so that the metal can continue to live. Then we cover the surface with special opaque paints or varnishes.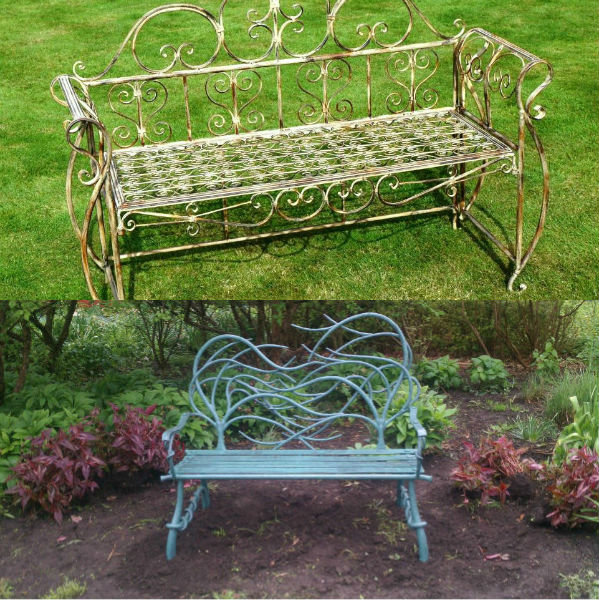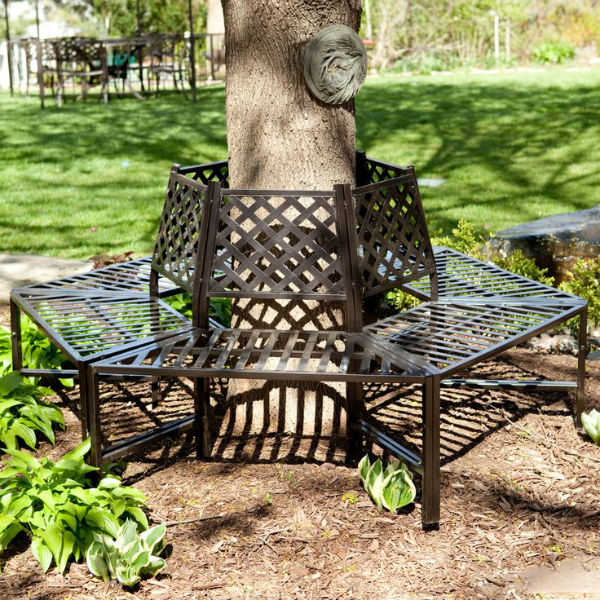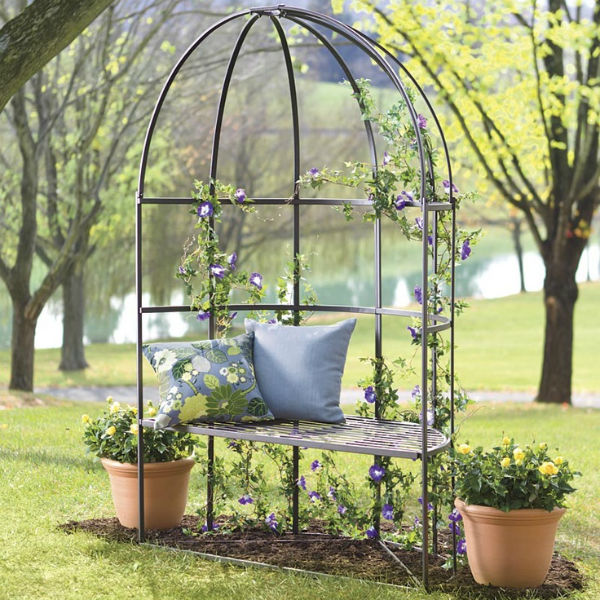 A bench is an important part of any garden. For your convenience, let's create at least one corner with a bench where you can relax, rejuvenate and reflect. When designing them, one should remember to use bright plants in the visual space and saturated odor. Let this place be a refuge, which is an addition to the garden.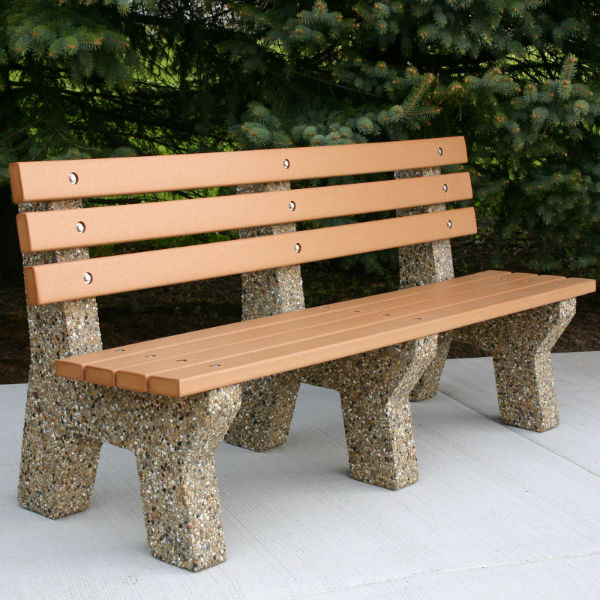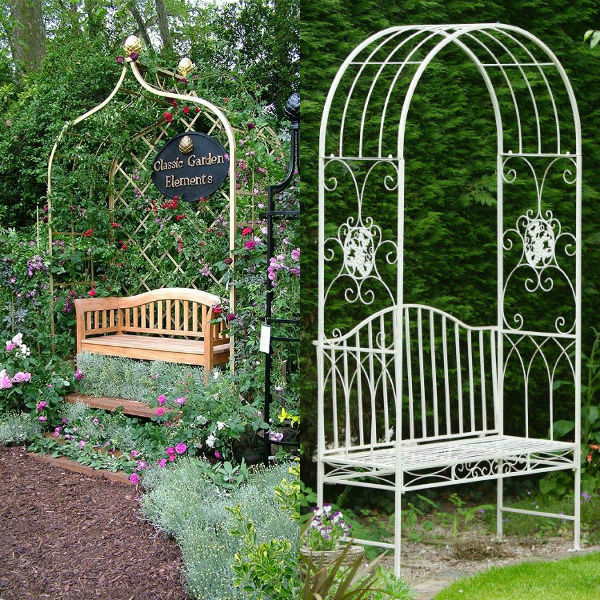 SIMILAR ARTICLES: