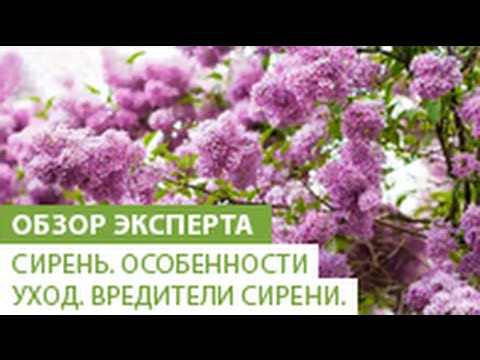 There are about 30 lilac species. Types are divided into groups. The most popular is common lilac (Syringa vulgaris) from the Common lilac group. The varieties have very large flowers and inflorescences. Flowers vary in shape - simple, terry and semi-double with different interposition of petals. The color can be not only lilac, as in the main species, but also white, pinkish, bluish, purple.
The description of lilac varieties is so varied that it allows you to choose a plant for every taste not only by the quality of flowering, but also by other characteristics.
For private gardens, varieties with a compact, not too tall bush are preferred, for example: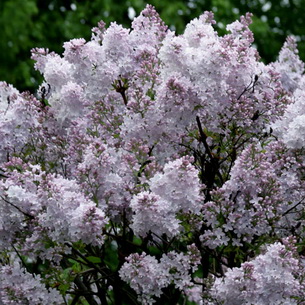 'Madame Charles Souchet'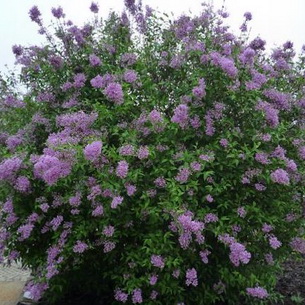 'Henri Robert'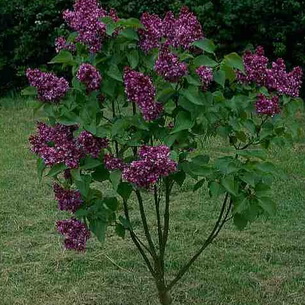 'Mrs. Edward harding '
If the garden is small and you intend to plant several lilac seedlings, it is better to choose outstanding varieties that have significant differences: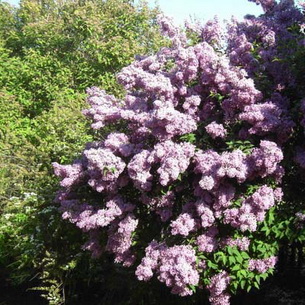 'Katherine Havemeyer'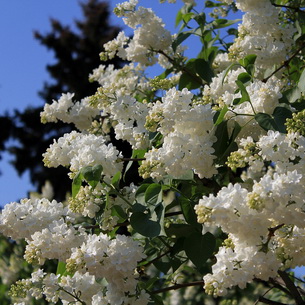 'Flora 1953'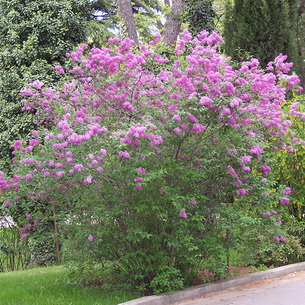 'Buffon'
Being engaged in the care and cultivation of common lilac and its varieties, remember that they are really unpretentious, but can not stand the overmoistening and acidic soils.
Lilacs belonging to the Hairy group, bloom later.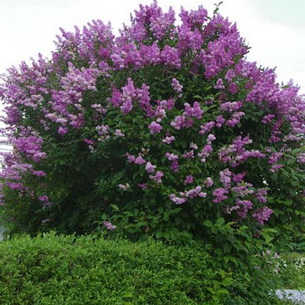 Hungarian lilacs are widely spread and known for their unpretentiousness in growingS. josikaea). It is resistant to drought and temporary waterlogging. A free-growing Hungarian hedge is able to protect the site from noise and dust. Among the hairy lilacs, there are also varieties, although they are smaller and not as diverse as the common lilac varieties. These varieties are also called late hybrids, because they bloom at a time when common lilac varieties have already faded.
These are large shrubs with a dense spreading crown. These species of lilac look great in landscape design - for example, in groups, including with other shrubs and trees. You can form groups from different varieties.
For example, very decorative: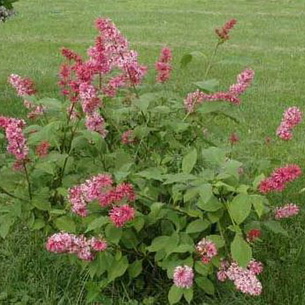 'Miss Canada' with reddish flowers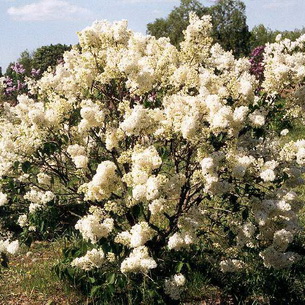 'Agnes Smith' with an unusual creamy white color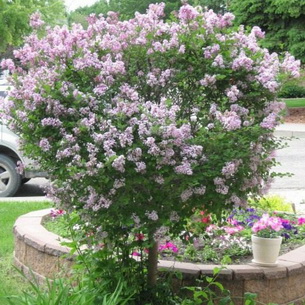 'Calphurnia' with drooping purple buds
When planting fluffy lilac in the suburbs should consider its smaller size and relatively low winter hardiness.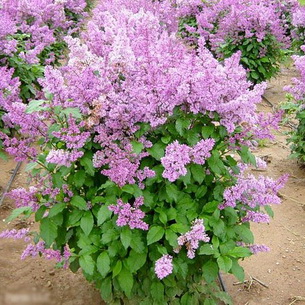 Low, up to 1,5 m, small-leaf lilac (S. microphylla) can be planted in a flower garden or rockeries. In the winter, it must be covered.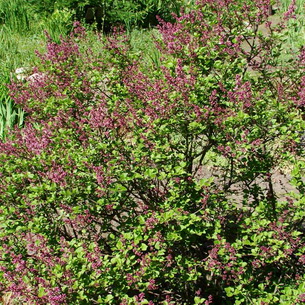 Julia's lilac (S. julianae) winters in a sheltered place without shelter.
Species from the subgenus Ligustrin - tree lilacs - are similar to each other, but very different from other lilacs. Their small white flowers in prominent stamens are more like privet flowers.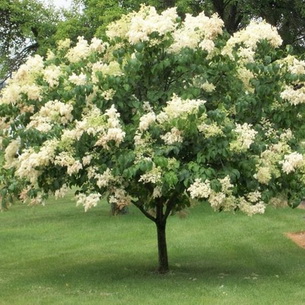 Net lilac, which is also called Japanese (S. Reticulata)- A large plant that blooms later than other lilacs, the end of June - July. It is of particular interest for large areas, although it is suitable for ordinary ones.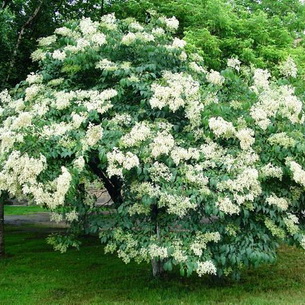 We have more known its variety - Amur lilac (S. reticulata ssp.amurensis).
Caring for a lilac from the subgenus Ligustrin is more laborious: It is much more demanding in relation to soil moisture than other lilacs.
You should not do so that the planting and care of the lilac of different varieties, but with similar characteristics, was carried out very close to each other. In comparison, one of the types will always lose.
How to plant a lilac sapling
Skilled gardeners argue that planting this shrub is a simple matter. In addition, if done correctly, the plant feels very comfortable in any garden. However, you need to know exactly how to plant lilac of different sizes and ages: for example, older bushes are more vulnerable, but seedlings practically do not require any special treatment and close attention.
Let's first understand when and how to plant a lilac sapling so that it will delight you soon. It is best to plant and care for lilacs in the Moscow region in the second half of August, capturing all of September. Experts recommend this particular time period, since the shrub still has a certain amount of warm days left in order for the root system to safely take root.
But what is to be done if a favorable period for planting lilac in the ground was missed? It's definitely not worth the panic, but we recommend taking something to note.
Imagine that you are a little hesitated and you will have to finish planting a bush on days when the temperature rapidly drops to 0 ° C. Advice for such situations: landing material should be carefully stuck in an inclined position on the site protected from the northern winds. The procedure of planting, of course, you transfer to the spring. Please note that such a focus will take place only with young seedlings, but adult specimens will have to be left until the beginning of autumn.
If the frosts have not come yet, but they are about to descend on you, the following steps should be taken: first, the soil under the bush should be sprinkled with either dry leaves or peat. You will certainly do this only after the plant has been watered. This move, which experts call mulching, will help save the lilac from the coming cold weather. But be extremely careful that the same move does not become the cause of lilac disease - more specifically, its decay in the event of a sharp warming. Therefore sprinkle the shrub so that the layer of mulch is not too close to the trunks.
And remember one more important thing: this shrub in temperate climates vegetation occurs quite early. Therefore, the landing should be carried out before the buds begin to swell.
To know how to properly perform spring planting and caring for lilacs, see the photo, which shows one of the key points - regular watering of the plant: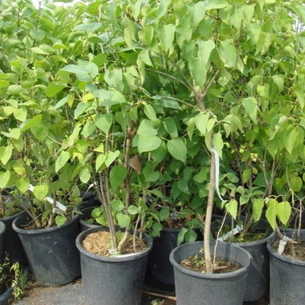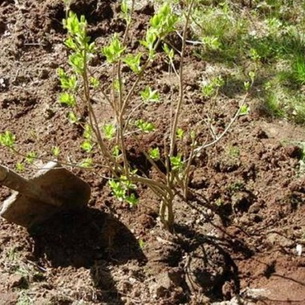 In addition, you need to ensure that the water in the soil does not stagnate. And for this it is necessary to loosen the area under the bush. Gardeners with experience advise also to treat spring saplings with stimulants for better root formation. This is done in cases where the appearance of the plant indicates that the shrub fades.
Planting and caring for lilacs in the open field is a bit complicated: the fact is that the following summer, after planting a bush, symptoms such as poor flowering and a small number of new shoots may appear. In such cases, the plant needs an eye and an eye - protection from sunlight and wind gusts, regular watering and spraying.
When we figured out at what time it is better to engage in planting lilac, let's turn our attention to its territorial location. Connoisseurs of garden affairs argue that the ideal conditions for this mission are:
first, flat areas or areas with a gentle slope, but reliable drainage;
It is also important that the groundwater is not very close to the surface;
in addition, note that the soil must be fertile and hydrated;
sufficient amount of sunlight during the day is mandatory;
and, of course, the northern winds should not blow shrubs.
Be sure to look at the photo of a lilac, the landing of which was carried out correctly: such a lush color is possible only when the plant grows in well-lit places.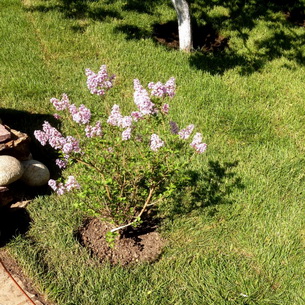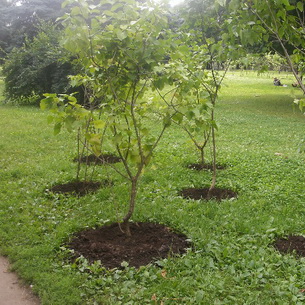 In the opposite case, instead of pleasing you with an abundance of flowers, the shrub will grow and stretch out.
But it's not so bad! If you choose the wrong soil for the bush, then be sure to ruin it. Remember that lilac can grow on poor soils, but on acidic - with great difficulty. The situation can be corrected if you try to constantly maintain low acidity by, for example, adding lime or ash to the earth. But in areas where water constantly stagnates, the plant will not be able to grow. Wetlands are hell for lilacs.
How to care for lilac when growing in the garden
Growing lilacs in the garden suggests that the bushes must be located at a certain distance from each other. Do you want to get a shrub in its natural size? Then provide him enough free space - three meters from all sides. But we are perfectly aware of the fact that it is rarely possible to live in a big way. Therefore, try to moderate their appetites! However, keep in mind that there must be a distance of at least one and a half meters between seedlings. If you want to create a lilac hedge in your plot, dig holes for the plant at a distance of about 1 m.
To the question of how to properly care for lilacs, experienced gardeners answer as follows: it is necessary at the very beginning, firstly, to prepare a suitable hole for the size of the bush, and, secondly, to decide on fertilizers.
Thus, if you plant a bush in a cultivated area, then the hole should correspond to the size of the roots of the seedling. On soils that are considered less fertile, planting of the shrub is carried out in larger pits.
Regarding what to fertilize the soil, the masters of the garden business say the following: in the poor lands they certainly add, for example, wood ash, organic matter - the same compost - or all sorts of minerals - phosphates and potassium. But do not recommend the use of nitrogen supplements. Like bird dung, by the way.
Knowing how to care for lilacs, you will definitely count when and what you need to bring to the soil for the favorable growth and development of the plant. So for you it will not be news that the annual top dressing is carried out in the spring, and those bushes that have been planted in the wells already filled with fertilizer do not need any minerals and nutrients for three years.
But in the fourth year of existence, it is time to start fertilizing the area under the shrubs with organic additives. And this should be done in the summer.
Please note that the phosphates and potassium already mentioned are used for feeding every two years in the autumn period. By the way, an ordinary ash can serve as an alternative.
As we have said, and you can see in the photo, caring for lilac involves regular watering of the plant when it blooms and gives new shoots: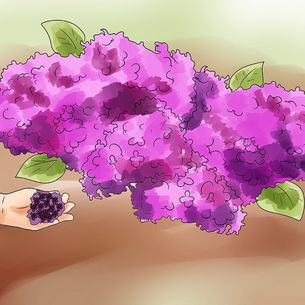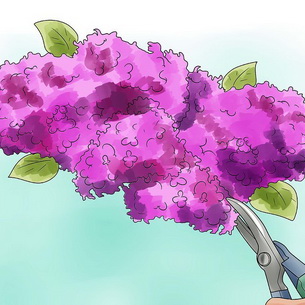 In addition, they do not forget, of course, to constantly weed and loosen the ground.
How to prune lilac after flowering
Bringing beauty — that is, cutting lilacs — must be done wisely: remember that if you do this procedure too selflessly, this is fraught with the active growth of new shoots that you don't need at all - they only give a sloppy look to the crown of the bush. In this case, gardeners recommend removing approximately 20% of all branches for a single haircut.
What else you need to know is the lilac pruning scheme, which includes two techniques: one is needed to remove the very branches in the crown, and the second is for pruning old inflorescences.
You should always remember that it is strictly forbidden to injure a bush - to make cuts that exceed 3 cm! This is fraught with the fact that your young or adult plant will begin to rot, and then die. Unfortunately, smearing with a special pitch will not help either: it will slow down the decay process a little, but will not stop it.
To understand how to cut lilac, you need to understand for yourself that this plant is grown either as a shrub or as a shtambovy tree. Therefore, the question of how to cut the lilac after flowering, we will answer you as follows: the cutting procedure is carried out so that after it the largest trunks remain in adult specimens - no more than four pieces, but the rest is carefully and carefully cut off.
The trimming technique is for the selected branches to look in different directions. In the future - the branches of the bush will certainly ennoble, that is, they remove unnecessary shoots from the bottom and in the center.
This will protect the shrub from any damage. And to ensure the success of the haircut, prune the lilac after flowering or in early spring.
Lilac pruning scheme after flowering (with video)
By the way, the lilac pruning scheme after flowering is very strict and even harsh: any experienced gardener will tell you that if you remove the inflorescences late, and "late" means the time interval between July and inclusive to September, you can not expect violent color next year. And the thing is that the nutrients will simply be spent on the formation of seeds and fruits, but not buds. Therefore, experts, knowing how to properly cut the lilac, do it immediately after the withering of the inflorescences.
This does not apply only to those species and varieties of lilac that belong to non-fruitful ones: for example, Lesia Ukrainka.
If you want, you can do a haircut even in winter, because your actions are not aimed at providing a lush color, but only to respect the aesthetic appearance of the shrub.
In order to carry out the procedure described by us correctly, we recommend that you watch the video of lilac trimming:
Lilac breeding methods and how to grow shrubs from cuttings (with video)
The reproduction of lilacs can be done in several ways: by seeds, cuttings, using layering or grafting. Let's say at once that vaccinations are a technique that is only suitable for experienced gardeners.
As for the other methods. For example, such a method of breeding lilac, as seeds is multifunctional: firstly, it is suitable for breeding various types of shrubs, and secondly - they can be used to grow seedlings suitable for grafting.
However, note that such plants are slightly slower in growth, and they need appropriate care.
By the way, with the help of shoots, you can also grow a new generation of this shrub. To do this, shoots should only be planted. True, check that moment so that the mother plant has a healthy root system. This does not apply, for example, to bushes that were bred by vaccination.
And how to grow a lilac, so that the roots are healthy and could further help in increasing the number of specimens for planting? The answer is simple - you should use green cuttings. They must be summer, because the winter material will not be able to take root.
Remember that this procedure can not be carried out with all varieties of plants. More or less suitable are those that give flowering from terry buds - for example, "India" or "Montaigne".
To better understand how to grow lilac from cuttings, you should learn more about this moment, as the timing of their separation. The masters of gardening affirm that it is best to carry out vegetative reproduction immediately after the shoots cease to grow in length. This period falls on the violent flowering plants.
In addition, it will be favorable for grafting and if the bush from which the parts for breeding are separated will be as young as possible.
Note should be taken that it is better to separate the cuttings from those branches that are in the center of the crown of the shrub. Get them with a razor or sharp knife. By the way, if you are not lazy, you can process each mined cutting with a preparation that will stimulate the formation of the root system.
Cuttings most often immersed in the substrate, which is characterized by air permeability and moderate humidity. Such a material could be, for example, a mixture of peat and sand. In the container for rooting cuttings must be placed vertically.
This is done to ensure that the lower buds are completely covered. Do not forget after this plant to spray and gently close the greenhouse. Incidentally, the film that is used to cover, pull closer to the cuttings. But then they carefully watch that the rooting process takes place correctly: for this, it is necessary to control that the water in the greenhouse does not stagnate. Therefore, the next spraying of the plant is carried out only after the past water dries out on the cuttings of the cuttings.
Remember that the roots will appear in the cuttings about ten weeks later. But this does not mean that the plant is ready for planting. In fact, cuttings with a root system that has already begun to form are moved out of the greenhouse only next spring. And even better - in the fall.
Are you still a little uncomfortable to take on such a responsible matter? Then let's see the lilac breeding video, which will finally help to understand all the nuances:
Diseases and pests of lilac: photos and methods of control
Diseases and pests of lilac can in two accounts to destroy your beautiful flowering and fragrant shrubs. You can fight them, and now we will tell you how to do it.
You see in the photo examples of lilac disease, which are considered to be very common: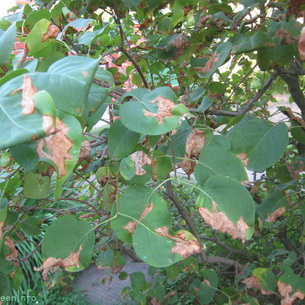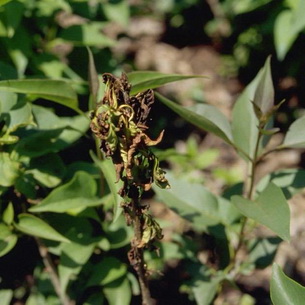 Yellowed and curled leaves are evidence that the shrub lacks either nutrients or sufficient watering. The lack of such elements as magnesium, iron and zinc is most likely caused by the poor soil on which the bush grows, or because it was planted on alkaline soil. These lilac diseases and the fight against them suggest that you will have to get an acidity indicator in the nearest store, which will help to establish the level of "neutrality" of the soil and adjust it (required - pH 7).
In addition, let us also feed the plants: for this, we take a solution of microelements, or add wood ash or some potassium sulfate under the root.
Unfortunately, if your shrubs infected viruses, then you can not immediately guess about it. Indeed, with these types of disease, the symptoms in plants are similar - yellowing and twisting of the foliage. You can only tell what kind of lilac disease you need to treat, the extent of the affected area. Most often, traces of viruses appear first on only one branch.
And now about the unpleasant. We must immediately say that rarely manages to save the plant from a viral disease. The fact is that the virus is very rapidly spreading through the bush system. You can try to first remove only the affected escape, but to guarantee the recovery of the entire bush it will not.
You can see an example of lilac disease and an attempt to combat it in the photo below: as you understand, the situation failed to achieve a successful resolution: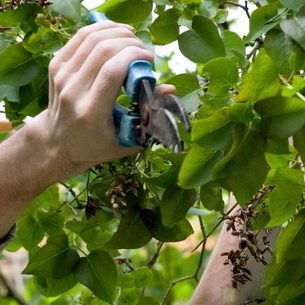 What then do experienced gardeners propose to do in such cases? Everything is quite simple - to prevent viral diseases. This is possible when you from the very beginning ensure that the soil under the plant is healthy. Therefore, purchase planting materials in special stores.
In addition, try to ensure that weeds are removed in time and tiny bushes are cut, most often the site of virus concentration. Naturally, for all kinds of procedures - haircuts, disembarkation - use only sterile instruments. And, as we have said, do not hurt the bushes.
You can not keep silent about the pests of lilac, which also delivers even experienced gardeners certain troubles. Such parasites are ticks, moths, scale insects. In our area, the mole causes the greatest damage.
But no matter how terrible pests of lilac, the fight against them can and should be carried out: for this you should use such substances as chlorophos - in particular, to destroy the moths, phthalophos - ideal for controlling hawk moth, or fosalon - a means which process bushes, if peppered moths settled on them.
Types and varieties of lilac: photo, name and description
To say that there are many varieties of lilac on the planet means to say nothing. We will tell you about the most popular and beautiful varieties of this shrub. And let's start with the fact that this marvelous plant got into our lands six centuries ago. He was brought from a distant country - Persia.
So, we present to your attention the most charming types of lilac: in the photo you can see: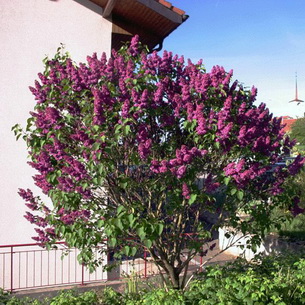 "Andenken an Ludwig Späth", distinguished by its rich purple buds, which bloom quite late,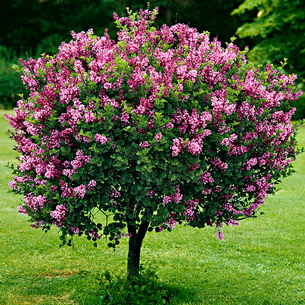 "Tinkerbelle" - frost-resistant shrub, very resistant to diseases and pleasing to the eye of any gardener with inflorescences of shade of Burgundy wine.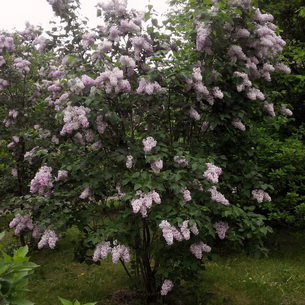 Not inferior to the already named plants such a variety as "Buffon"In which the large flowers prevail, painted in lilac undertones and emitting a divine scent.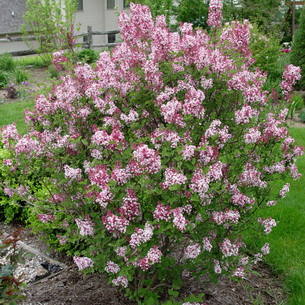 Worthy place is gorgeous "Pearl"whose buds, as you might have guessed, are striking in their pinkish-white beauty. Moreover, the shrub can reach 3 m in height.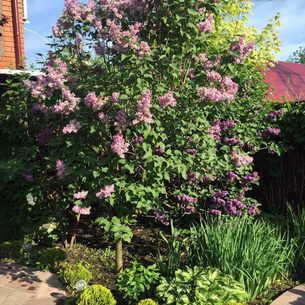 Take a look at the photo: this sort of lilac has already been mentioned by us earlier - this is the most magnificent terry "Indiya". Its dense lilac inflorescences fill any garden with a whole range of aromas.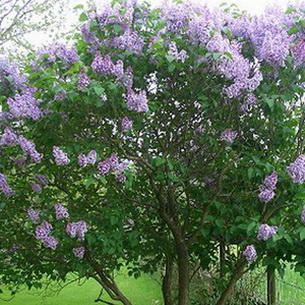 Another type of popular shrub has a very pretentious name - "Carpe Diem"which is translated from Latin as "seize the moment". The plant differs in frost resistance and tremendous plentiful early blossoming of gentle-blue color.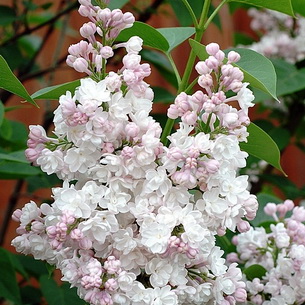 And now carefully look at the photo varieties of lilacThe description of which can be reduced to one line is the best variety in the world according to UNESCO.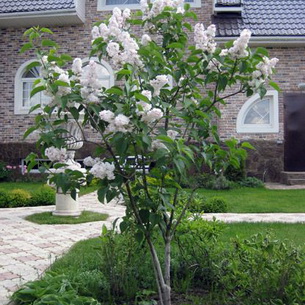 And what is the name of this miracle, you ask? And so - "Beauty of Moscow". Huge terry inflorescences, characterized by pinkish-white undertones, fill the air with a viscous sweet aroma, which downright makes your head spin.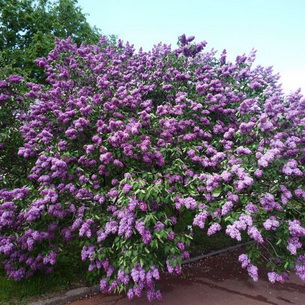 A really gigantic size is different. "Le Notre", whose rich purple buds at the end of flowering become blue. Shrub can reach heights up to 5 m! And for our temperate latitudes, it is also considered very suitable - it can withstand low temperatures.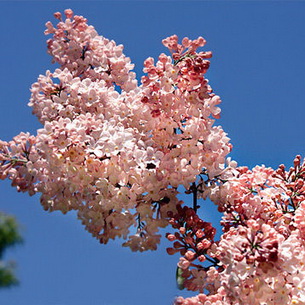 "Lucie Baltet" - This is a plant with a very rare color of buds - brown-red in combination with a slightly noticeable blue. In addition, it has a lush long bloom.
Buds in the form of stars are characteristic of the bush called "Mme. Antoine Buchner ». Their color is striking rich pink shades.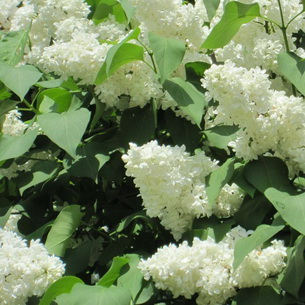 Another "Madame" - "Mme. Casimir Perrier » - it boasts fragrant, creme-brulee-colored buds, which, due to their unique features, seem to be terry: raised petals cover the core.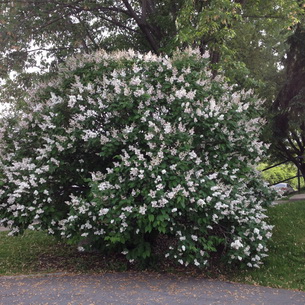 It is considered the most exquisite in its snow-white beauty. "Mme. Lemoine. Lilac reaches medium size - up to 3 m in height.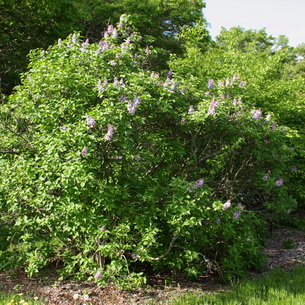 "Michel Buchner" amazes the eye of the real connoisseur of garden craftsmanship amazing blue flowers. The tips of the petals are slightly pointed, and the center of the inflorescence is distinguished by its light tenderness.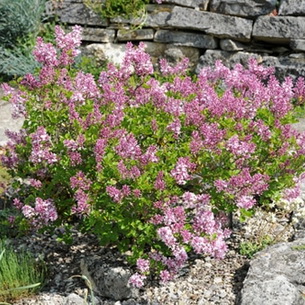 Has a very strong aroma "Maidens Blush"which blooms early enough. The buds are painted in pinkish undertones.
This plant is really dizzy with its species diversity! And the varieties we have listed are just the tip of the iceberg.
Let's enjoy the photo with the names of other types of lilac, and you finally decide which one you want to see in your garden: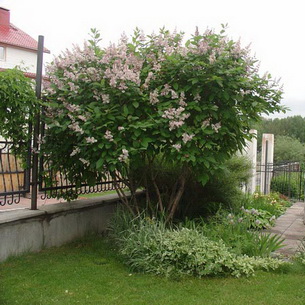 Pay attention to the third photo: this lilac variety is called "Olimpiada Kolesnikova", in honor of the wife of the famous breeder.
Exquisite beauty terry buds differ lilac and pink hues, which can sometimes be painted even in rich purple hues. The height of this shrub - 3 m.
"Memory of Kolesnikov" - This is another variety associated with the memory of a talented scientist. Flowers of a bush possess unobtrusive aroma, and they are painted in snow-white shades.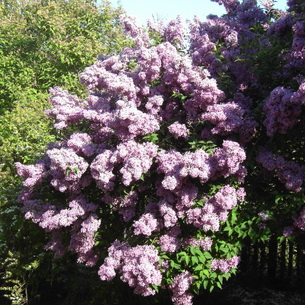 Presidents can be not only people, but also a lilac. For example, "President Poincare" - shrub that has purple buds with a fragrant smell. In addition, the bush is distinguished by its density and gives abundant color.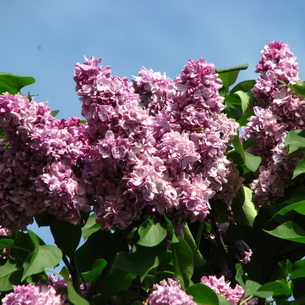 Experts have been arguing about this plant for many years. You can see in the photo one of the varieties and types of lilac, which was declared as one of the first yellow specimens.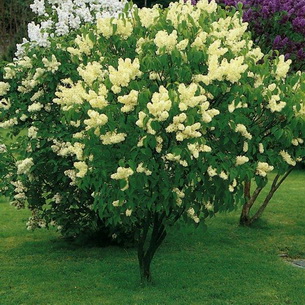 It is called "Primrose". In fact, he is not so flashy-yellow. It has a light yellowish tint, but no more. The sun's rays, in addition, whiten it literally to snow-white tones. If you want to dilute your garden with light colors - this is a very suitable option.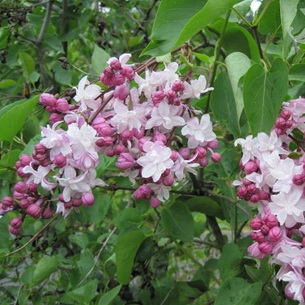 Another pathetic name has a different type of shrub - "Sweetheart". It is distinguished by a rich purple gamma. But this is only until the buds bloom. Then they look much more gently - they have a pinkish tint.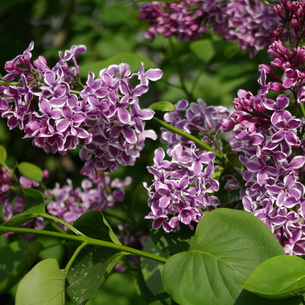 "Sensation" - a shrub that can not boast a magnificent scent. But his appearance - the buds with snow-white canvas on bright scarlet petals - make any real connoisseur of beauty hold the breath.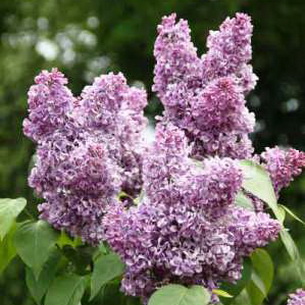 "Tadeusz Kosciuszko" - This is a plant that is different and lush color and range of flavors. This copy is quite large and can grow to 4 m. The color of the buds is mauve.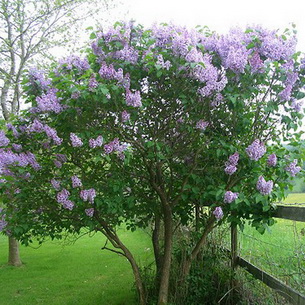 In honor of the famous Cossack leader was named one of the varieties of lilac - "Taras Bulba". Its flowers are of enormous size, but have a light aroma. The color range of inflorescences is represented by saturated lilac and bluish specimens.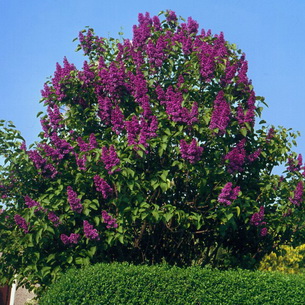 Gentle French name - "Charles Joly" - It was presented to a plant with large blood-red flowers. They fascinate gardeners with the fact that the buds seem to be lined with silver canvas.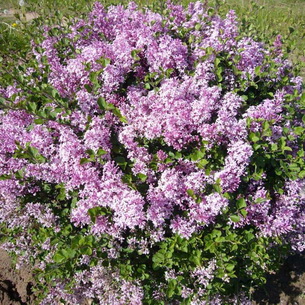 Rђ RІRѕS, Sugar Plum Fairy - A variety that begins to bloom very early, since the end of May. The shrub is distinguished by pink inflorescences and is considered one of the most frost-resistant. He fell in love with the masters of the garden business, because it is unpretentious and easy in the procedure of cutting.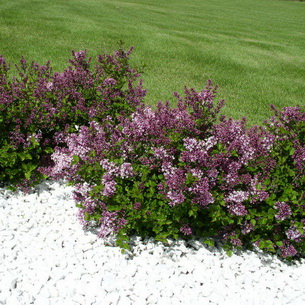 "Etoile de Mai" combines several semitones: His lower petals are literally pure white, while the upper petals delight the eye with their purple gamut of colors.
Do you think you have already decided which sort of lilac will decorate your garden? If the answer is yes, then we are ready to tell you what design options for the site you might like.
Using lilac in landscape design (with photo)
You could already guess that lilac can be used for a single - solitary - planting, and in a group. However, gardeners are just crazy about hedges that can be created from this plant!
Since the fence is a profitable decoration of any garden, the question rests only on what kind of shrub would be the most appropriate. Experts agreed that such is the "Amur" lilac - very unpretentious and cold-resistant. Want to make sure the beauty of this plant?
Then take a look at the photo of a lilac in the design of one garden as a hedge: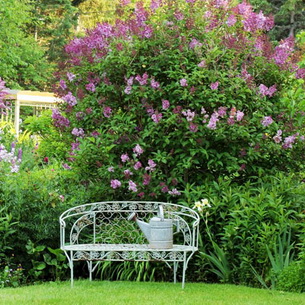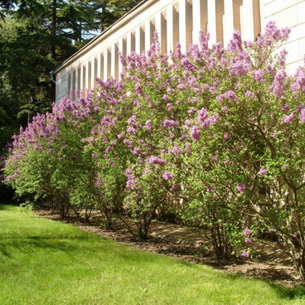 Gardeners consider the Meyer variety to be another suitable option for creating hedges. This shrub is supported by its compact dimensions, which most often do not exceed 3 m.
By the way, if you look at the photo of lilac in landscape design, then you will definitely make sure that this shrub combines perfectly with other plants: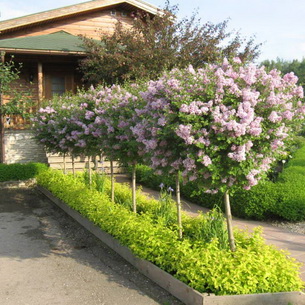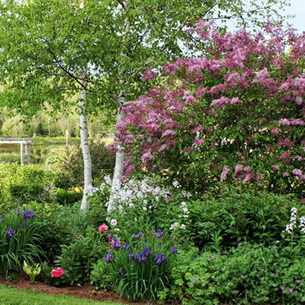 For example, these are a variety of coniferous trees and bushes. And if you like bright colors, then we recommend that you combine lilac with peonies. Only be attentive to the choice of colors of these plants. It is better that, for example, pink lilac combined with pink peonies.
By the way, you can take note of the fact that small types of lilacs are suitable for creating an alpine slide. Moreover, if you can fantasize a little bit, you can organize in your garden a composition with lilac pots.
SIMILAR ARTICLES: