Flowers with their beauty and positive energy are able to decorate a garden plot, house or apartment, fill them with a special atmosphere, and also cheer up their owner. Growing flowers and ornamental plants is quite an exciting, enjoyable and useful activity. And so that all the works were performed correctly and accurately, the specialists created the information portal Tsvetochki.ru.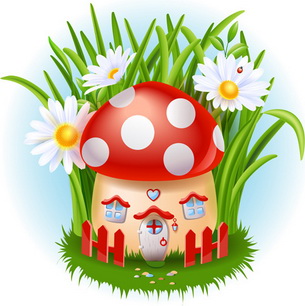 All information is presented in headings and sections, so that each visitor can quickly find the answer to his question. The site contains the following headings:
Diseases and pests. Flowers and flower crops are subject to various diseases and pests, so they need quality protection and proper care. Garden flowers are affected by pests at different stages of their vegetative development. The most common pests are aphid, bedbug, scoop, slugs and snails, narcissus fly, caterpillars. Florists immediately after the discovery of these parasites recommend gardening plants sprayed with insecticides. Most often flowering plants are affected by diseases such as bulb rot, sprouting up of seedlings, root rot, gray rot.
Trees In this section you can find useful information about trees - ornamental and coniferous, which are intended for landscaping the backyard plot. Ornamental trees will decorate not only the area around the house, but also the dwelling itself. Such indoor trees as coffee, lemon, tangerine, banana, bottle, Chinese rose, mini Bonsai, snake tree, money or dollar tree are popular with gardeners. You can also plant coniferous trees in your house, these are cultures such as Araucaria, or Norfolk pine, Japanese cryptomeria, Himalayan cedar, juniper.
Cacti. A special place among indoor plants occupy cacti. You do not know how to care for them? Visit the special section of our site dedicated to these plants.
Indoor flowers. Among the popular indoor flowers that attract the attention of many flower growers are orchids, palm trees, creepers, with which you can create a favorable and cozy atmosphere in your home.
Shrubs. On the plot there is a place for various shrubs - flowering, berry, shrub, garden, perennial plants. Near the house will look beautiful shrubs such as hydrangea, deren, lilac, euonymus, common heather, dog rose, rhododendron and many others.
Landscaping for home gardens represented by many options. For the improvement of the local area, you can use lawns, alpine slides, rockeries. Useful information about the features of landscape design - in this section of the site.
Ferns Especially for those who love ferns, a section was created dedicated to the cultivation and care of these plants.
Wildflowers. Such plants can be found not only in the field, but also daily to see them at home.
Roses. Perhaps there is no person who is indifferent to this noble flowering plant. It is represented by a variety of species and subspecies - climbing, hybrid tea, floribunda roses, remontant roses, miniature roses, polyanthus roses, tea, damask and many others.
Garden flowers. In your garden you can plant a variety of different garden flowers - perennials, annuals, bulbous, ornamental, creeping.
Phytodesign. Recently, it has become particularly relevant to create the aesthetic appearance of the interior of a room with the help of flowers and plants. Phytodesign is actively used not only in the apartment and the house, but also in the garden.
If you do not know what kind of flowers and plants to choose for your home or garden, visit our website Tsvetochka.ru, and you will certainly find the answers to your questions.
similar articles: