The Gesneriyev family boasts such an original representative of the flora as streptokarpus. Outwardly, it is a rather attractive rosette plant with a dense, short stem. And if wild fellows of a flower can be 2-2,5 cm in diameter, then indoor, hybrid specimens have diameters up to 4 cm, and taking into account the limb of petals - to 8 cm. Growing streptocarpus seeds at home is an exciting experience for experienced florists. It is necessary to strictly observe the agrotechnology of culture. To carry out timely care and choose the soil for flowers can be based on the advice of experts. Original streptokarpus flowers can be used for gardening rooms and offices. Often they decorate the space of the courtyard and open terrace with a country house. See streptokarpusa on the photo, illustrating the whole external attractiveness of this culture: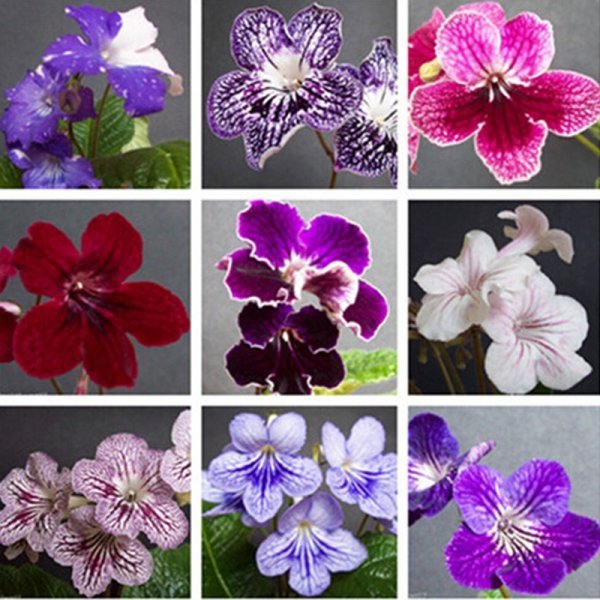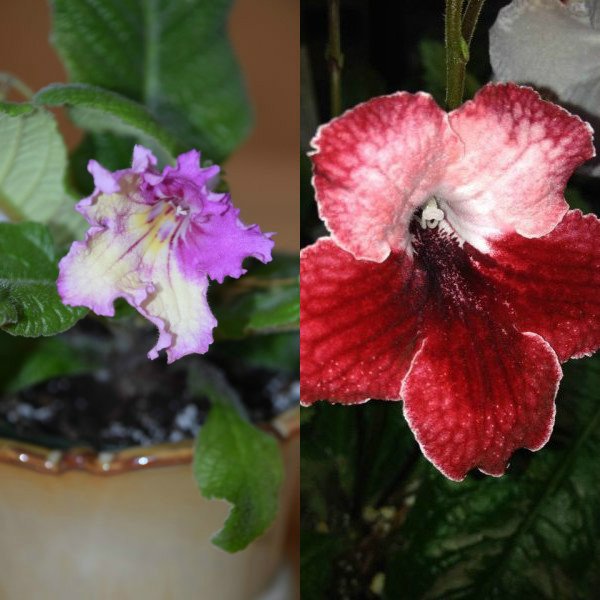 Simple and unobtrusive care for streptocarpus
Bright, colorful plant quite unpretentious in the care and cultivation. And if earlier this type of flowers was not particularly popular, then its hybrid variations, derived especially for indoor conditions, are very relevant in our time. A simple and simple algorithm of actions will allow you to decorate your jom with magnificent plants. Proper, high-quality care for streptokarpusami implies:
Lighting. The development, growth and abundant flowering is ensured by the presence of 14-hour daylight. To do this, select a place for the plant on the windowsill. If this is not possible, then artificial lighting will have a no less favorable effect on the flower. In this case, it is worth using a phytolamp and a fluorescent lamp at the same time.
Watering. During the almost complete drying of the soil, a representative of the plant world is watered with filtered or well-settled water. After a short period of time, excess water is drained from the pallet. Once a month you can clean the leaves, also using filtered water.
Temperature. Moderately hot conditions are the best option for these colors. For them, it is necessary to maintain the temperature of 24-26 degrees of heat, while protecting plants from direct sunlight. In winter (dormant period), representatives of the flora can be at a temperature of 15 degrees plus.
The soil. A quality, porous mixture is required. An ideal soil for streptocarpus can be considered a combination of sand, peat, leaf humus and bark. No less successful is a mixture of vermiculite, peat and perlite.
Fertilizer. During the flowering period, the green pet is fed weekly. Experienced growers recommend reducing the dose of bait indicated on the packaging by the manufacturers in 5 times.
Many florists are surprised by the ability of a plant to survive in a variety of conditions, even the most unfavorable. Plantings can be grown in rooms, on terraces, in modern courtyards.
Features of growing streptokarpus seeds at home
The main feature of the plant is the possibility of abundant flowering. With quality, proper care one bush can produce up to hundreds of bright flowers in the form of a bell. Therefore, the cultivation of streptokarpus seeds at home allows you to decorate and adequately arrange any interior. Flower reproduction is possible through three ways:
Dividing a bush is the easiest way in which a bush is divided into several parts during a transplant. During the calendar year, one bush can give life to 4-5 new plants.
Cuttings - proper care allows you to get up to a dozen small children from one piece of leaf. A leaf the size of 5-6 cm is powdered in place of the cut garden sulfur, allowed to dry and planted in half consisting of perlite soil. The box with seedlings is placed in a well-ventilated room or greenhouse. The size of the seedlings in 2 cm is the reason for planting in small pots.
Efficient and fast growing streptocarpus from seeds, for this purpose, seeds are sown in the spring, on the very surface of the soil, and covered with a film or glass. The shelter is regularly removed for airing, and after the seedling it is necessary to sow the seedlings twice. Seedlings are watered from the pallet, and with proper care can rise within one week.
Reproduction streptokarpus seeds - the most popular way.
Powdery mildew (low temperature conditions, constant dampness) and gray decay (poor ventilation) are considered dangerous for the plant. Pests that should be feared are a weevil, a cyclamen mite, aphid, a siriada mush, a mealybug.
Potted Streptocarpus
Almost one and a half hundred hybrids for home and garden have Streptokarpus varieties in our time. A variety of colors, different diameters and sizes of flowers, originality of mixed and corrugated petals - these and other external features of flowers provide wide popularity to most varieties.
Potted bell-shaped, bright and colorful flowers can be monophonic, two- or three-colored, speckled, striped, streaked or divorced. Two types of indoor ornamental plants are especially popular - hybrid flowers of streptocarpus and streptocarpus Rex.
Numerous photos of streptokarpus on this page can help you make the right choice, and ensure the reliability of creating the most high-quality, original interior space or open space in the yard.
similar articles: