Experienced flower growers and simply lovers of everything beautiful use any opportunity to purchase this modern, original plant. Fashionable and bright clivia flowers at home can be a worthy element of a stylish interior, part of the decor, a successful decoration of any room. However, in order for the plant to please its owners, it is necessary to take care of it confidently and correctly.
Reproduction and care in compliance with the elementary rules can be a force even for a beginner florist. Beautifully flowering plants can be grown as an ornamental crop in homes and offices. Look at the photo of flowers of clivia in a variety of shades of its buds: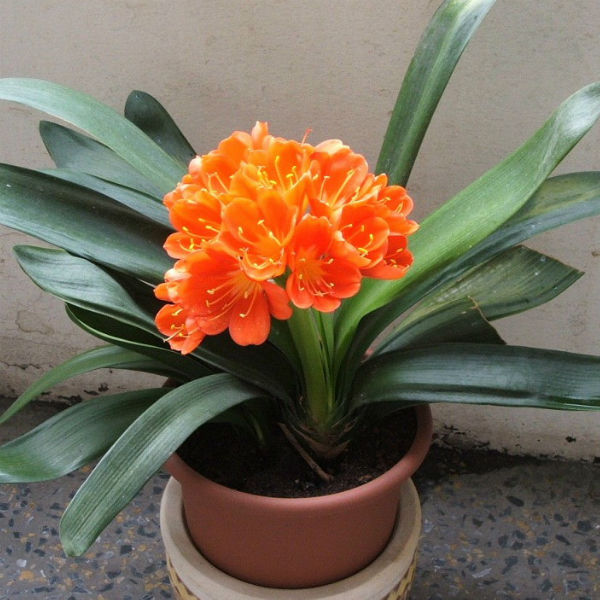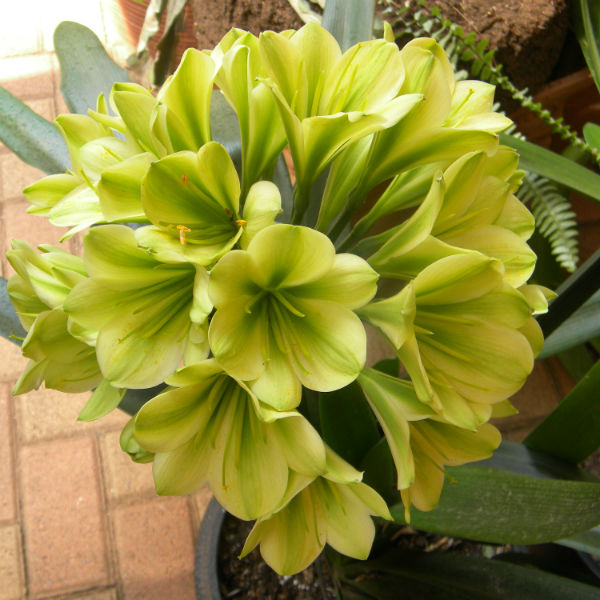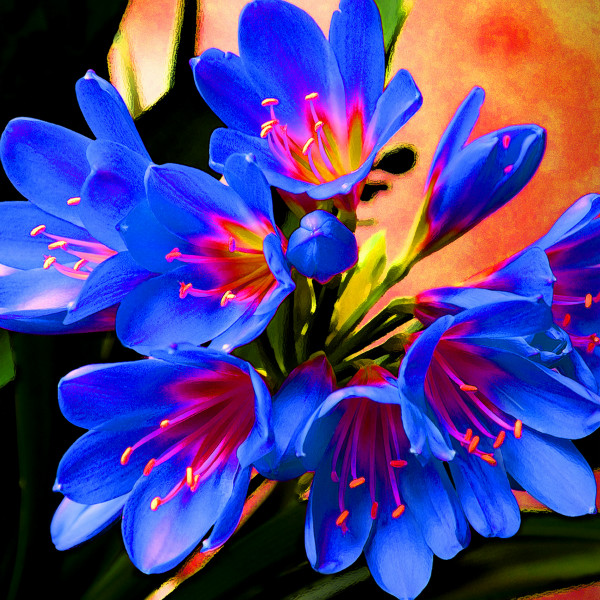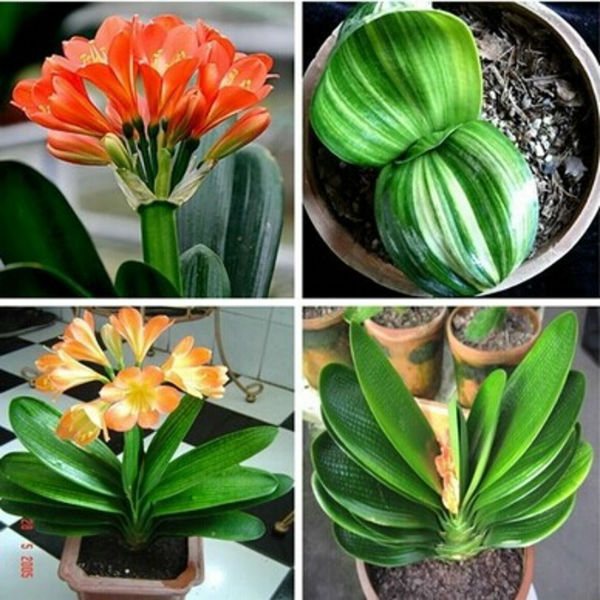 High-quality care for cleavage
The flower itself is distinguished by external simplicity and conciseness, which attracts the attention of others to itself even more. Home planting is incredibly beautiful and aesthetic, while not having anything visually superfluous.
Stemless evergreens with dense umbrellas of colorful bells against the background of dense leaves look impressive and original in any atmosphere. Attractive and confident Clivia needs quality care at home, but there is absolutely nothing difficult about it.
Monitoring of the state and vital activity of flowers is carried out as usual. But a number of features inherent in these varieties of flowers, it is important to consider:
during the period of growth and flowering activity, the planting should receive confident but diffused sunlight; in a shaded place, the flower pot should be rearranged neatly into the rest period;
optimal temperature conditions must be maintained during active growth at a level from 20 to 22 degrees, and during the rest period - up to 15 degrees of heat;
complex fertilizers can be added about two to three times a month to water for regular watering;
it is not necessary to spray the plant (you can wipe the leaves with a rag), and when watering it is important not to re-moisten the ground;
excess water from the pan must be constantly drained;
it is extremely rare to transplant a flower — even when the roots will crawl out of the old pot;
when the peduncle is released, the dormant period ends, therefore at this time the planting should be watered more abundantly with settled water at room temperature.
Bright flower is a perennial plant, easy to learn. It is possible to cultivate decorative representatives of the flora both in urban areas (houses, apartments and even offices), and in natural summer conditions. The most preferred variants of clivia breeding are seeds or vegetatively with the help of lateral processes. For residential conditions, the second option is considered more relevant.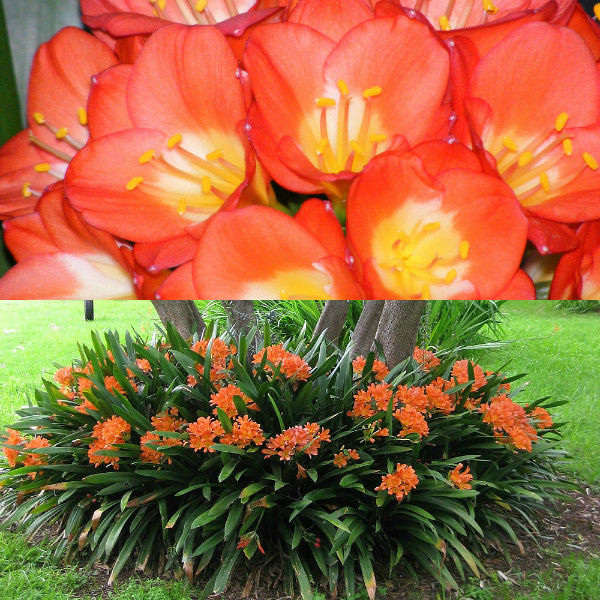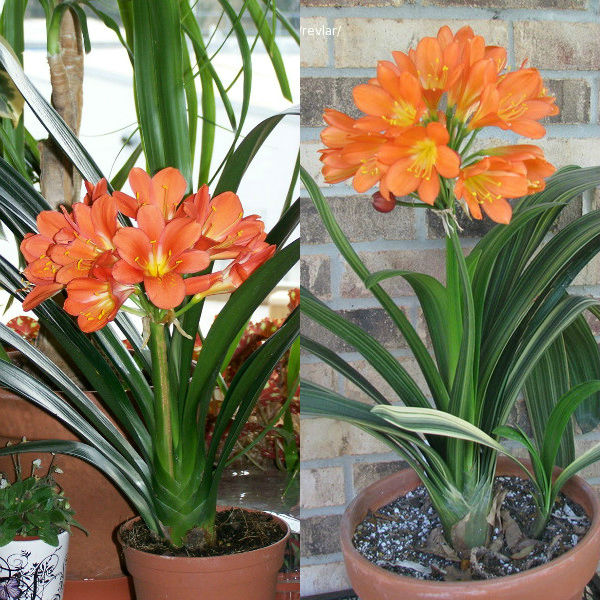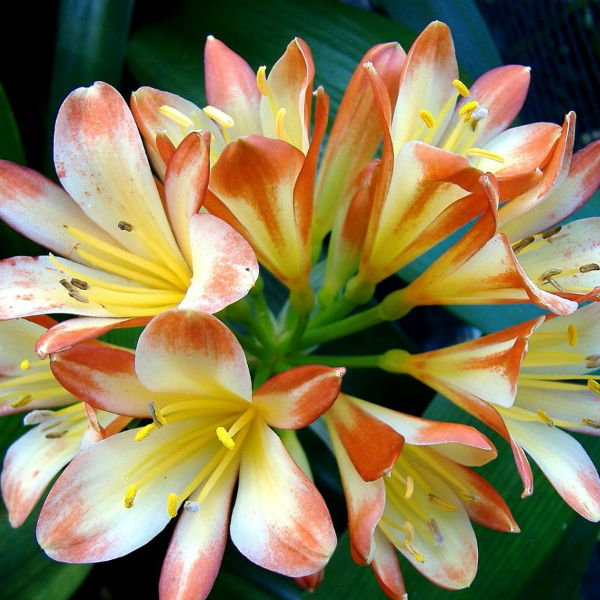 Diversity of species - clyvaria clivia and other members of the family
At this time, 6 species of these plants are classified. Their difference lies in the size, structure of DNA, the ability to adapt to a variety of climatic conditions. The variety of species would be incomplete if not to mention such magnificence as clyvium cliny, which is distinguished by saturation of hues of buds. Other members of the family deserve no less attention. There are the following types of decorative home flowers:
Clivia miniata or clyvarny clivia is the most relevant form for growing at home. A bright, attractive flower with a rosette instead of a stem. The belt-like leaves taper upward, and the peduncle with 10-20 large flowers often reaches a height of 50.
The clivia is powerful - only since 2004, it is considered a separate species, previously it was considered to be cinnabar. For the ability to actively grow even in the most damp areas, the plant is also called marsh.
Clivia is amazing. The name received in accordance with the amazing places of its habitat (North-West South Africa), different from the location of other species. It is able to stand both at forty degrees of heat, and during light frosts.
Clivia is beautiful. The plants have xiphoid, sharp-edged leaves and can reach a height of 30-35.
Stem clivia - rarely used in the form of indoor plants, as the height of the plant often reaches the 2-meter indicator. The length of the belt-like leaves can be up to one meter, and peduncles are produced in several pieces.
Clivia Gardena. Reaches heights up to 50 centimeters, usually blooms in winter. The leaves have a xiphoid shape, and the peduncle produces up to 16-ty bright narrow flowers.
The usual flowering time is winter. In real life and in the photo flowers of clivia look pretentious, original, as colorful as possible.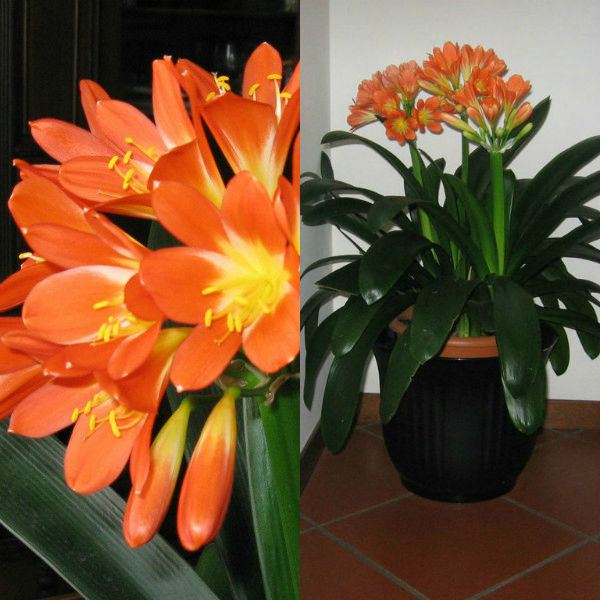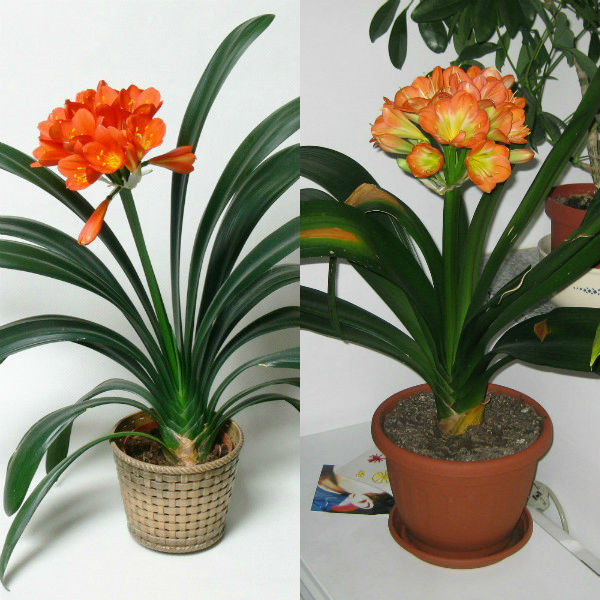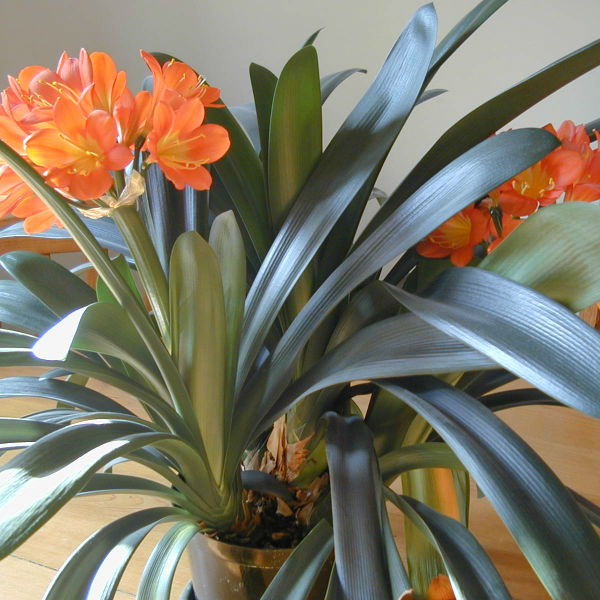 Most common clivia diseases, pests and plant hazards
Most often, a plant of this type may suffer from excessive moisture during irrigation, as a result of which the root system rots and painful symptoms appear. With a lack of moisture or in low temperature conditions, the peduncle may be short. A separate issue is usually the cure of Clivia for diseases, the most common among which is considered to be the fungal disease "gray rot". This disease can also occur with abundant potting. It manifests itself brown spots on the leaves. Consider the most common diseases of clivia, as well as learn about what pests can cause irreparable damage to the quality of flowering. Eliminating all dangers to the plant, it is possible to ensure almost uninterrupted flowering throughout the spring, summer and autumn.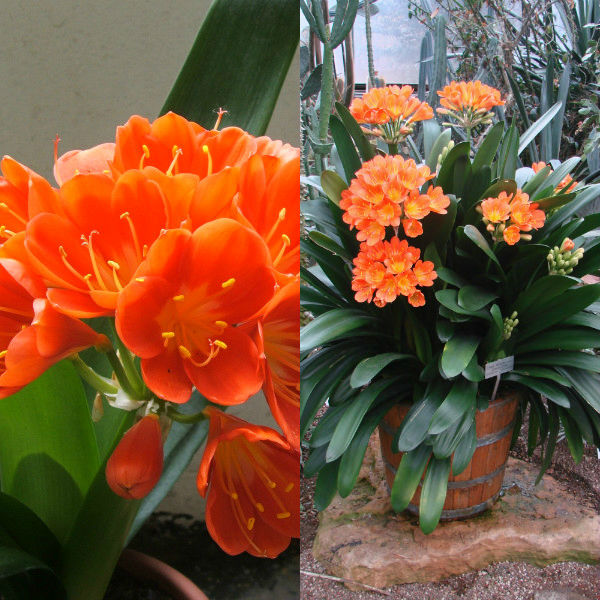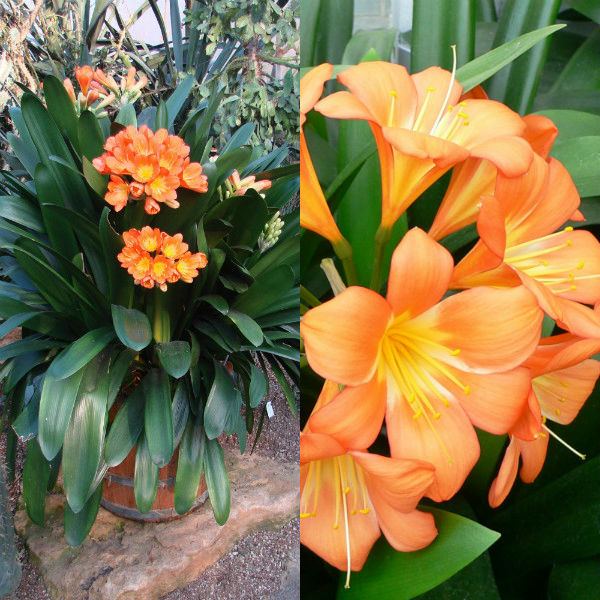 The main and most dangerous pests are the sheath and spider mite. Fight against them is carried out by means of modern insecticidal agents.
Actual can be considered in our time the question of why clivia does not bloom. There may be several reasons for this, mainly the mistakes that flower owners make when caring for plants. For example, lack of flowering may be affected by lack of lighting or non-compliance with rules and regulations during the rest period.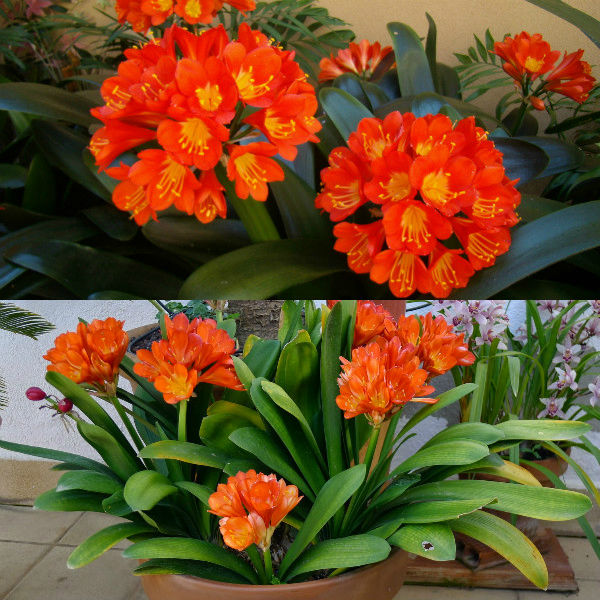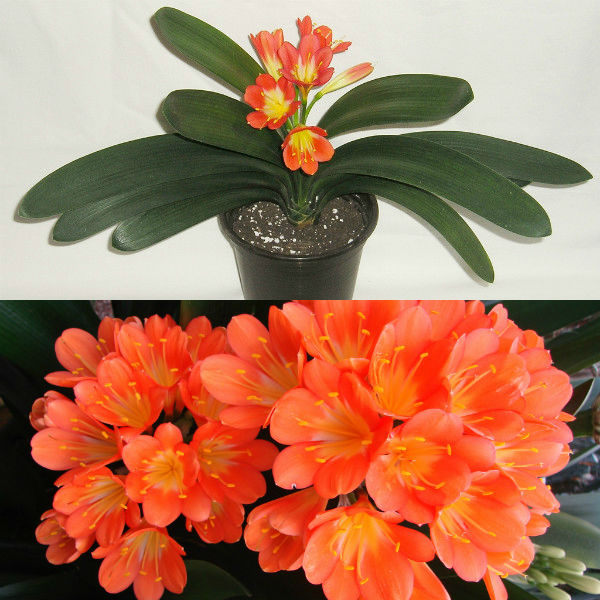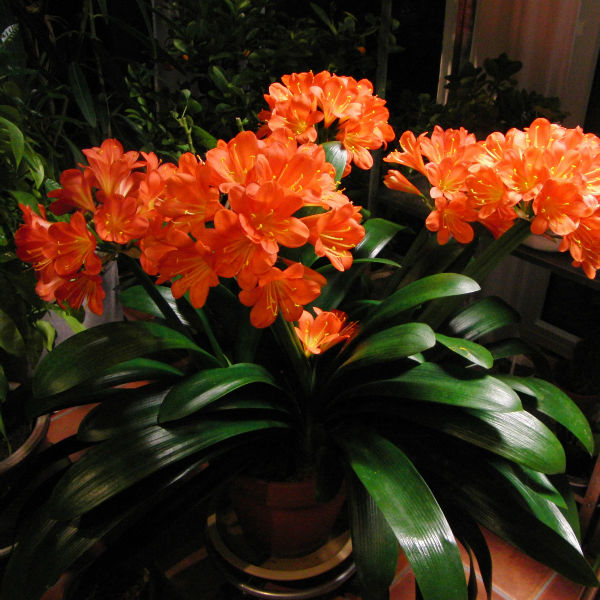 The same result can be obtained with the excessive use of nitrogenous fertilizers. Such fertilizers can promote the active growth of leaves, but be a serious obstacle to high-quality, abundant flowering.
You need to know that with yellowing of the lower leaves and their gradual replacement by young shoots, you should not panic - this is a normal physiological process. However, if the color changes immediately on all available leaves, you need to check whether all the conditions provided are favorable for the flower. The reason for such changes may be the abundance or lack of moisture, as well as the lack of regular integrated nutrition. Quick response and timely corrected situation will help to save the green pet.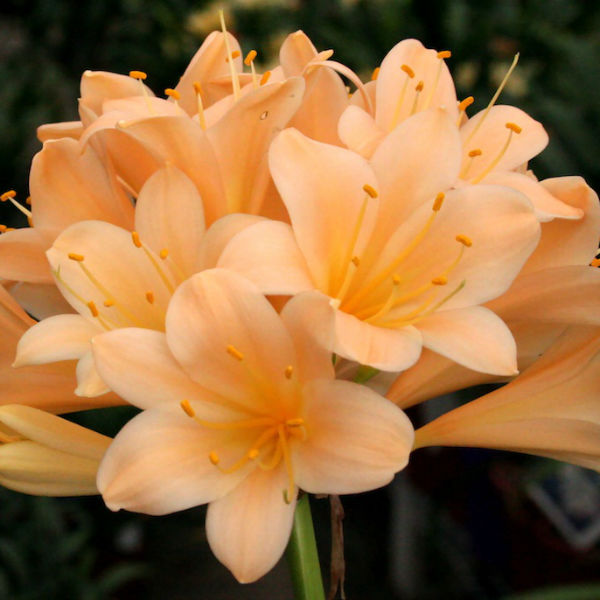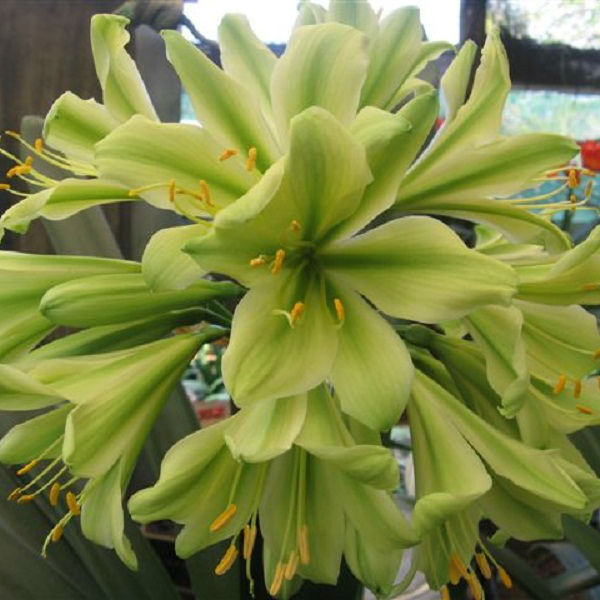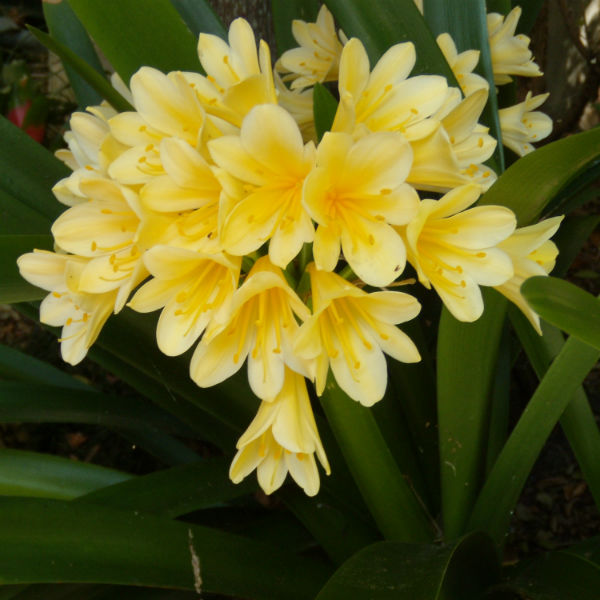 Material prepared by the studio «SevText»
SIMILAR ARTICLES: