Evergreen flowering plant philodendron very often becomes the choice number 1 as decoration of apartments, decoration of window sills and gardens. This is because they are unpretentious, do not require special care, can be ignored for a long time, and some of them grow quickly. Philodendron at home is developing rapidly and allows you to green the room. The article presents the main characteristics and types of plants, it is told about how to conduct care when grown. You can also see photos of philodendron in various phases of development: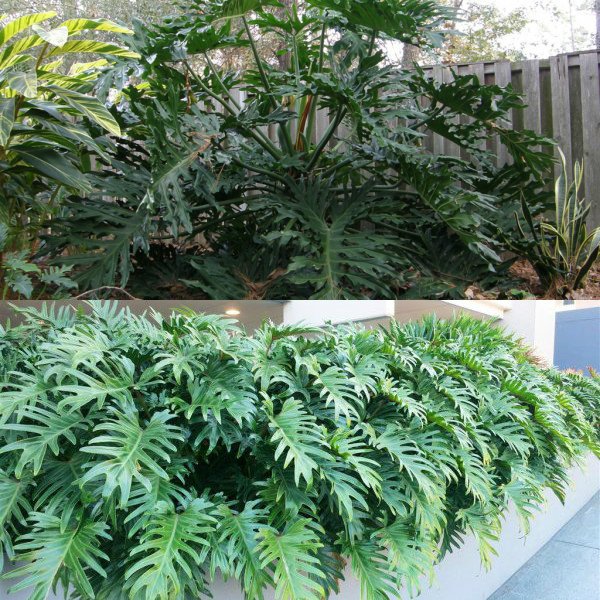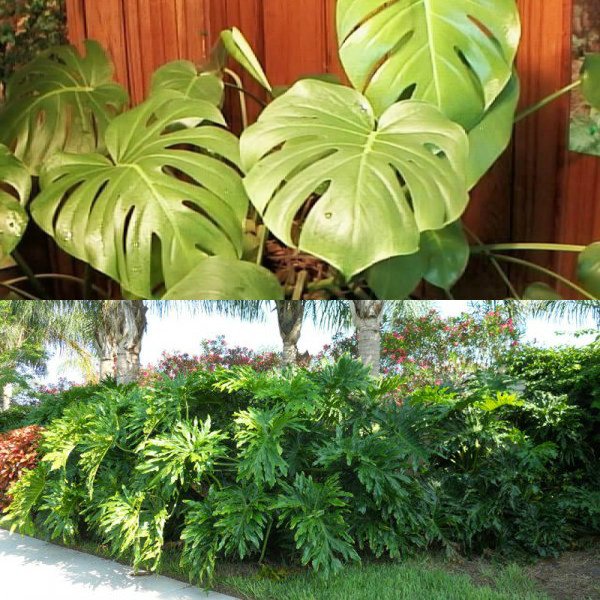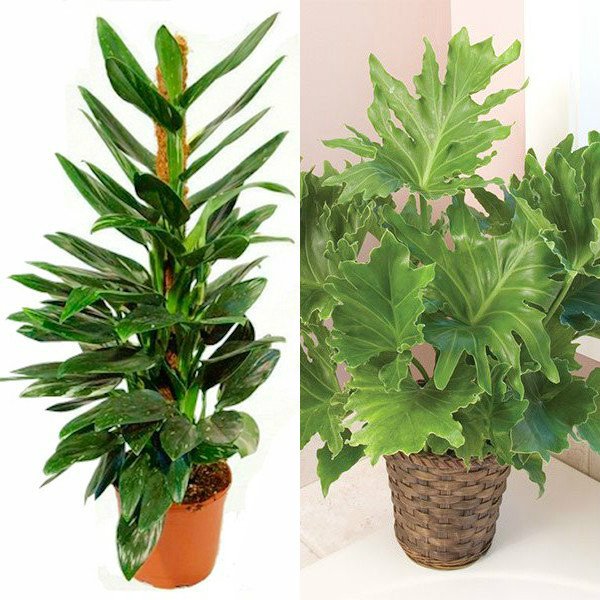 They brought a flower from America. Home to them are forests in the central and southern parts of the United States, where there is an increased level of humidity. It is difficult to describe absolutely all species, as many have not yet been studied, and there are about 900 known species. Given that the flower belongs to the family of Aroids, it is important to remember about their virulence. Therefore, you need to work with him only in gloves.
The tropical plant will perfectly fit into any interior of the house or even a garden. Most often, the choice falls on the variety with short stems. They will look great as a separate tree. For large-scale compositions, creating live arches fit climbing species. The color scheme is striking in its diversity. You can see all the beauty of philodendron in the photo below.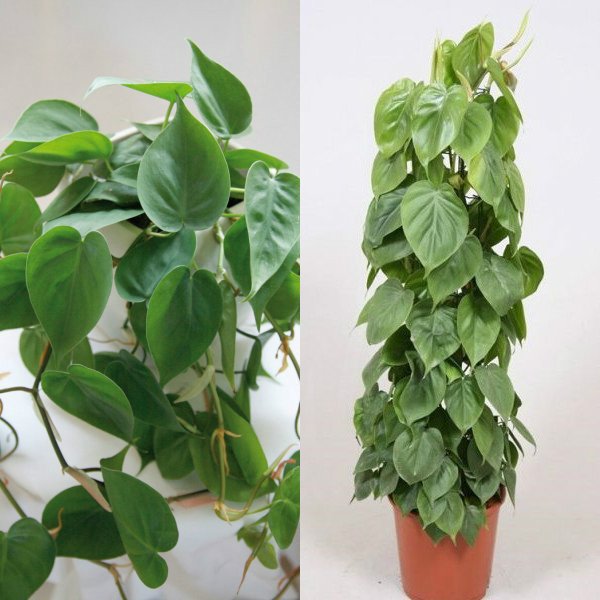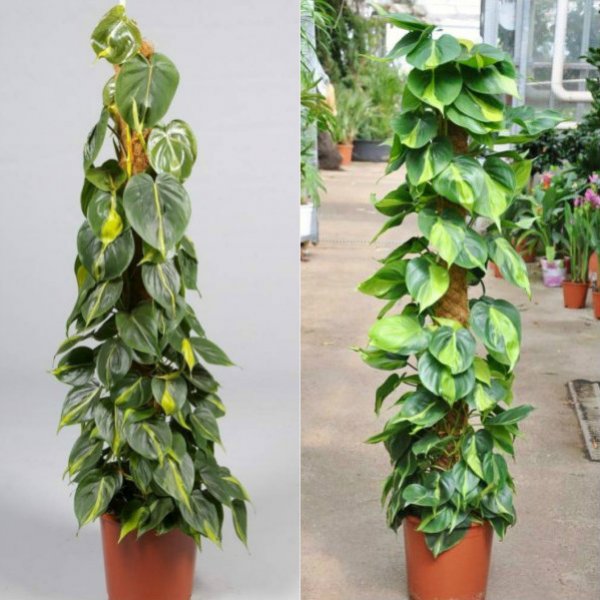 Philodendron home care
Buy home philodendron today is not difficult. Moreover, to care for him is easy and simple. Choose a place for the flower of the family of Aroids should be where there is a lot of light, and the sun's rays do not threaten direct hits on the leaves. However, if the variety is variegated, then care should be taken to stand in a place well lit by the sun. Timely care of it consists in watering and applying mineral complex fertilizers. Also, the plant does not like drafts, and feel good at temperatures 15-25 ºC. At high temperatures, in order to avoid overheating, you should spray the flower with separated water.
Humidity should mimic the climate of tropical forests, so in a dry climate it is important to wash and spray the leaves. Otherwise, it will be possible to observe wilting and yellowing of the leaves. Water should always be boiled or distilled water and not allow the soil to dry.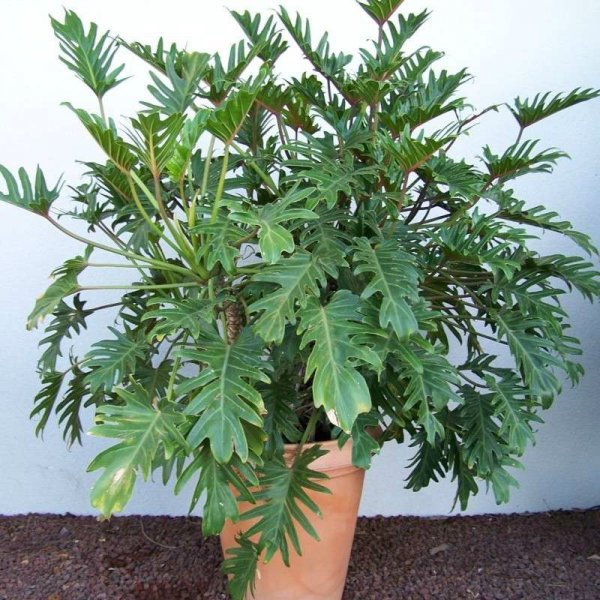 Feed the philodendron at home should be carefully. When purchasing fertilizer in stores, note that the percentage of nitrogen, potassium and phosphate should be the same. In this case, the solution is not so concentrated. Feed 2 once a month, but from January to mid-March, reduce the number to 1 once a month. This is due to the fact that during this period the flower is at rest.
Excellent soil for flower development - sod soil with peat and sand in small quantities. Replace every 2 of the year.
Philodendron "Lazyaschy" in your house
A beautiful, evergreen weaving plant with heart-shaped leaves is overlaid with secrets and omens. There is a belief that this kind of planting at home is unacceptable. Whether it is prejudice or not is up to you. Like any other species from the family of Aroids, the "Lasering" philodendron in your house does not pose a threat to a person if you properly care for him and wear gloves when trimming.
Such a flower grows to 90 cm per year, and leaves reach up to 10 cm in length. The leaves have a dark green color and shiny surface. They will keep a beautiful and healthy look in shady places, at a temperature not lower than 18 ºC. Unpretentious, but requires timely spraying, annual transplantation, as well as every spring, you must remove the old leaves.
Want to multiply? For this procedure, you should choose a warm season. Propagated by cuttings, while this must be on the handle must be 2 leaf. After cutting, the cuttings will be placed in the jar and wait for the flower to take root.
So is it possible to keep philodendron climbing at home or in the garden? The answer is obvious - with such a flower you can create stunning scenery.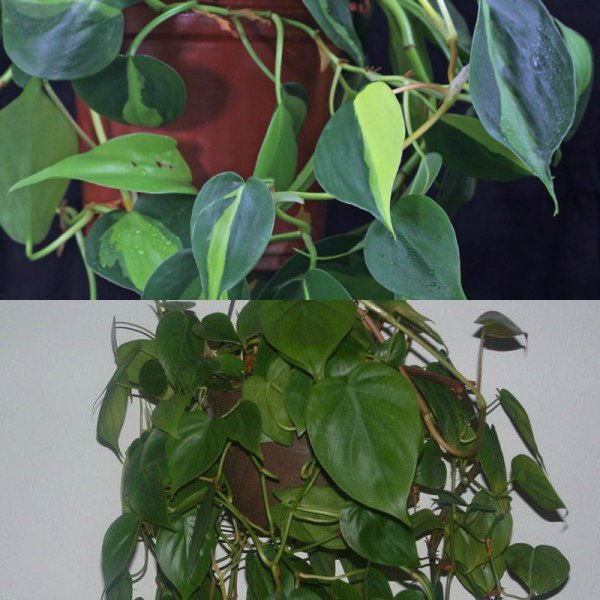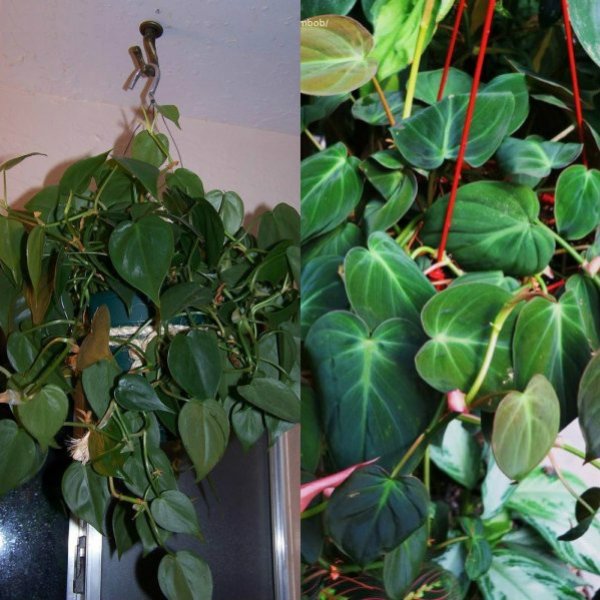 Philodendron Reddening (erubescens)
The plant Philodendron "Reddening" (erubescens) grows to 2 m in height, has leaves of the tip arrowhead of a dark green color, and leaf petioles have a dark light color. The trunk of the plant is red-green, but when it is woody, it changes to a gray-golden color. The presented view is the owner of the air roots, which must be carefully tucked into the wet moss. For attaching the roots, you should use curved wire so that the roots are not damaged during growth.
This type of flower will also tolerate a long absence of water. However, it is important to spray it frequently. He loves shade and poorly tolerates drafts, feels good at temperatures of 13 ºC. In general, the "Reddening" philodendron requires the same care as any other plants presented in the article above.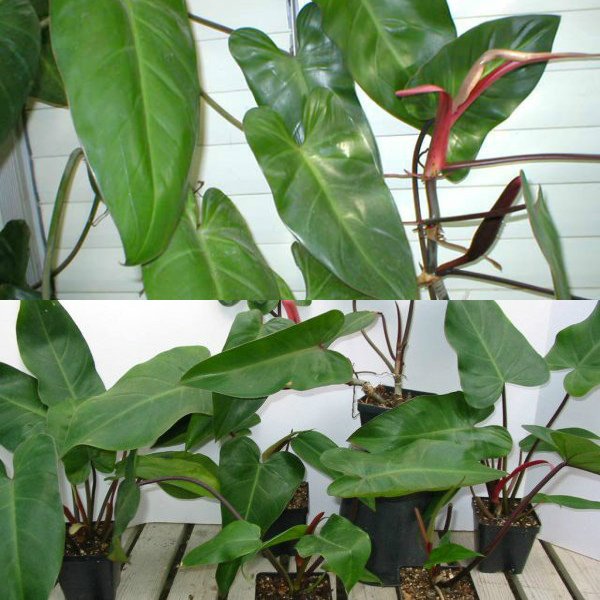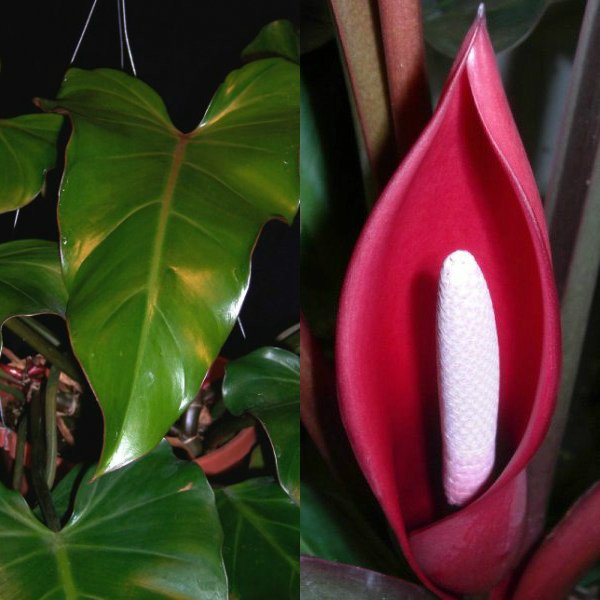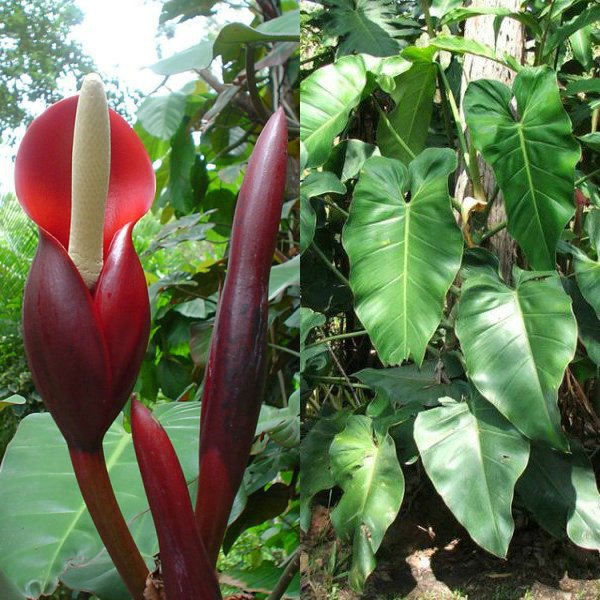 Ornamental plant philodendron "Atom"
The most difficult to care of all the species presented is the Atom philodendron or the compact variety Sello. The ornamental plant has a bright green color and glossy shine, pyatidolnye leaves - the main distinguishing features of this species. Very sensitive to the environment, therefore it is important to provide a high level of humidity. Otherwise, the plant dies. It is also important to constantly water the plant, but in the fall to reduce the amount of watering. In this case, the water should be necessarily settled or boiled. The rest is as unpretentious as the other types of philodendrons described above.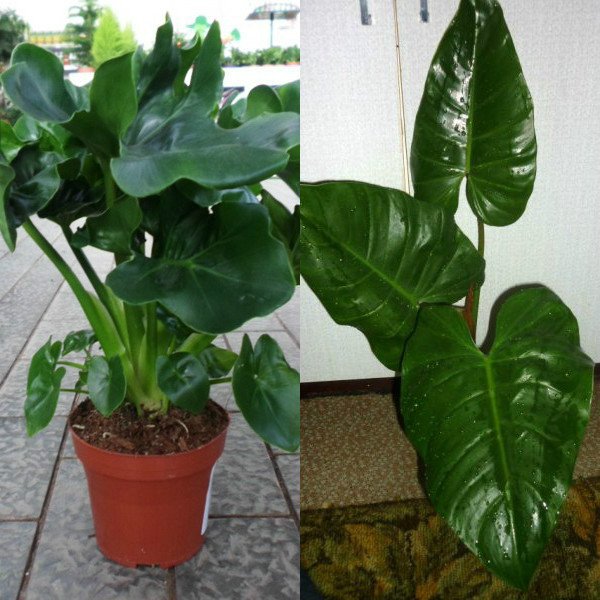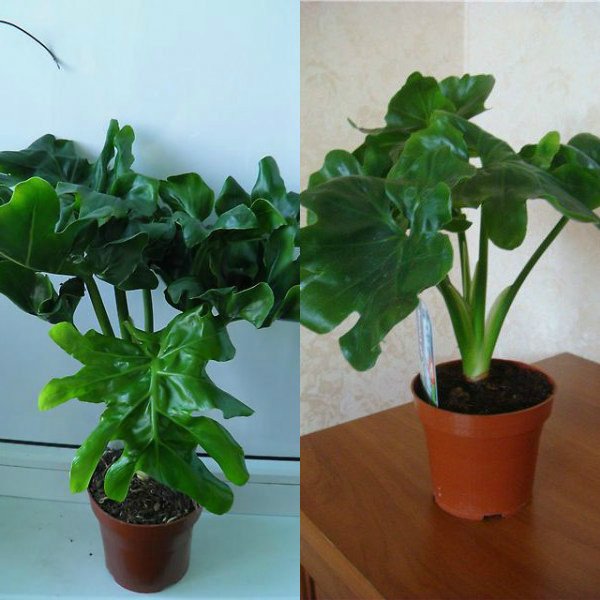 At the initial stages of growth, the trunk is slightly tilted, has aerial roots. It is important to remember that the roots are very sensitive to water. Therefore, in her search can easily overcome a few meters, for example, to the aquarium.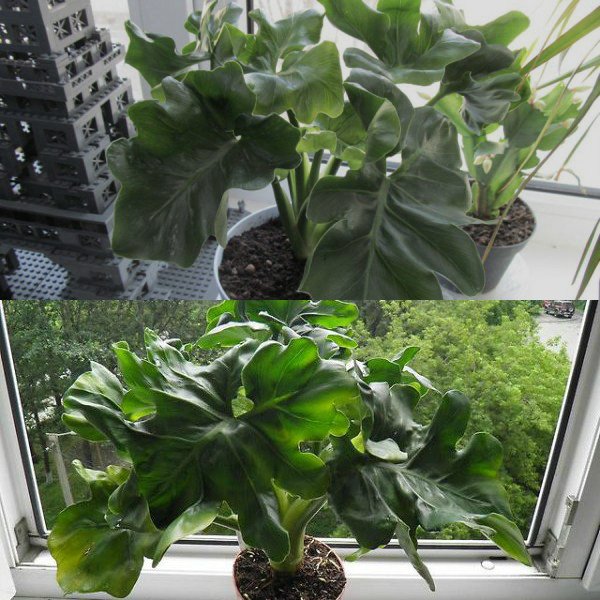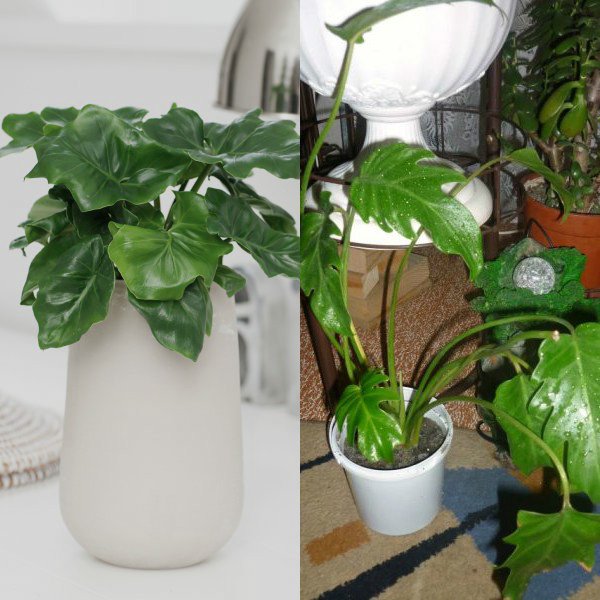 Philodendron "Cobra" and "Xanadu" (with photo)
Plant Philodendron "Cobra"» is a famous variety of a droplet species. This variety has oblong leaves with a sharp tip, reaching 25, see. Very demanding to light, prefers places where there is no direct sunlight. For normal development, it is recommended to tie the plant to the support. Look at the photo philodendron of this type: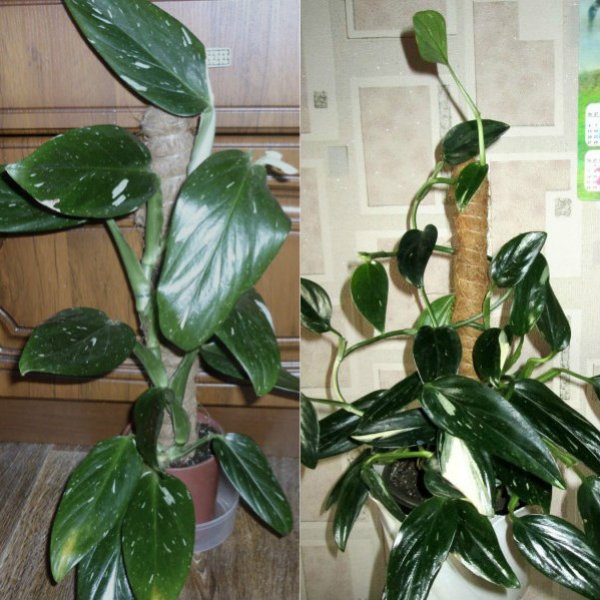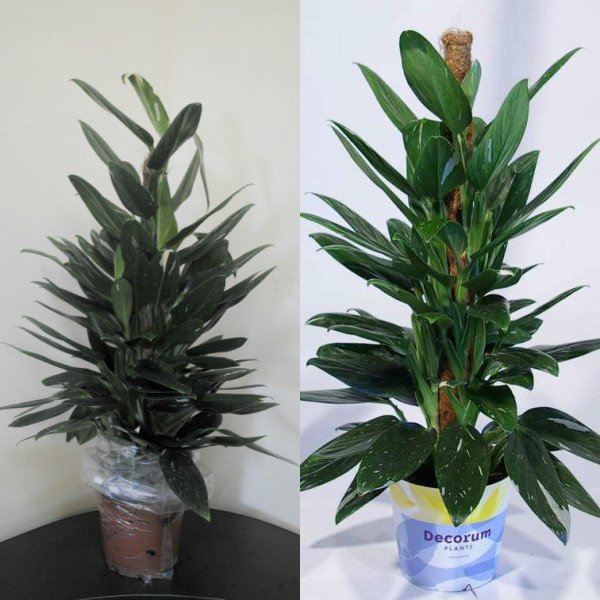 Moderate watering will promote active development. In winter, reduce the amount of watering, but do not let the soil dry out. It is also important to feed the flower from March to October. Transplantation is carried out annually for young plants. For older plants, you should follow the 1 norm once per 3-4 year. If the leaves began to turn yellow, most likely there is not enough space in the pot. Do not forget to wipe the leaves of large plants with a damp sponge.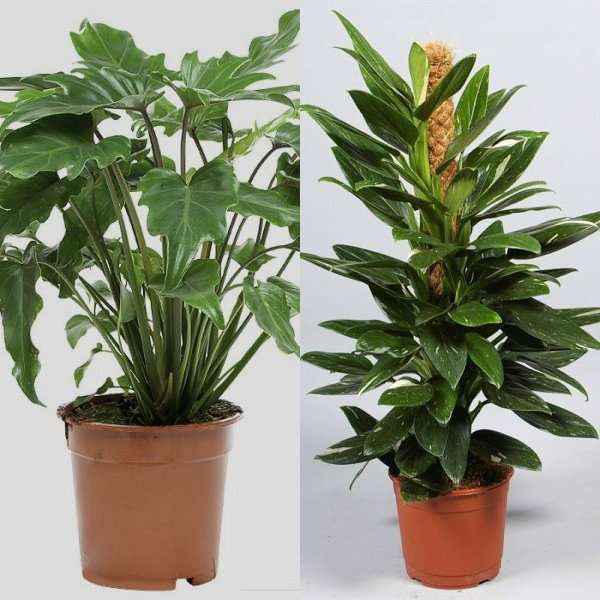 Growing philodendron "Xanadu" is also not a big deal. Plants are an independent species, not a variety of bipinnatifidum, as stated earlier. In tropical conditions, the leaves reach up to 1,5 m, but at home to 40, see. The leaves have a rounded and lobulated shape, and a beautiful tree-like trunk complements the overall picture.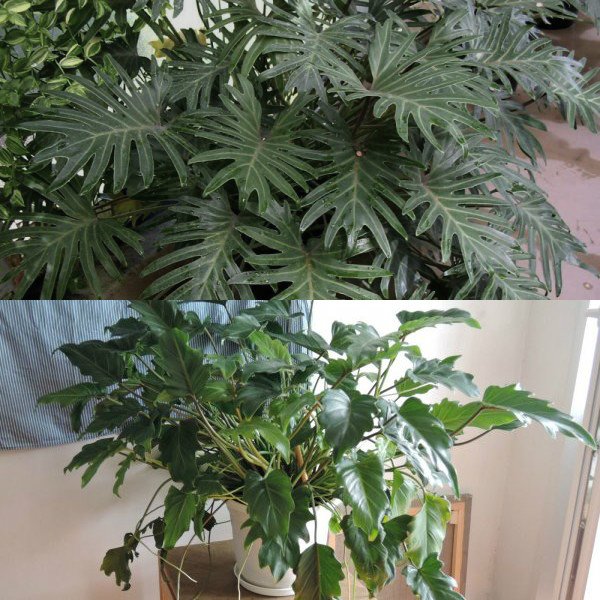 Such a plant will not require much attention. It is enough to put it in a bright place where there is no direct sunlight, water it abundantly in hot time and it will delight you with its greenery. Like other species, loves moisture and well-fertilized soil. It blooms rarely at home, but always very beautiful - red-purple color.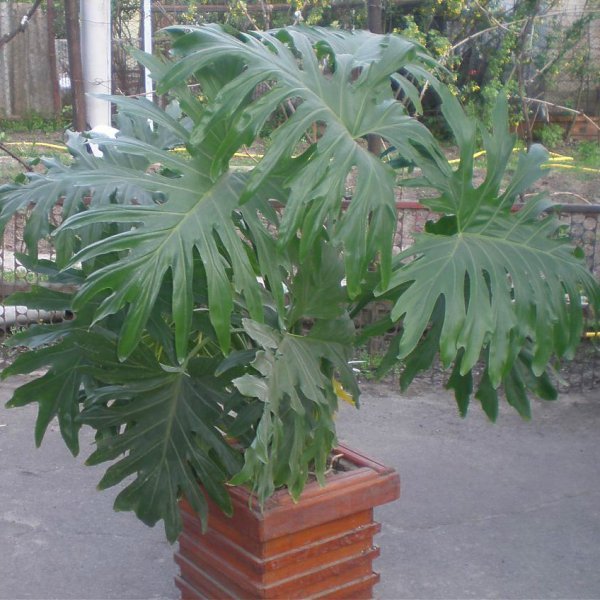 Thus, no matter what variety you choose, and their huge number, you should always remember about their origin - the tropical forests of Central and South America. Therefore, for such plants it is necessary to create appropriate conditions regarding humidity, fertilizer, watering, light and transplanting.
SIMILAR ARTICLES: